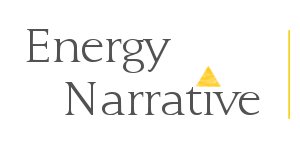 September 21, 2015— Pemex and oil union renew deal, Sener tweaks Round One rules, and blind fishes save energy.
Blind Spots
Pemex changes procurement chief amid political scandal. The state firm has appointed Gustavo Escobar as head of Pemex Procurement and Supply to replace Arturo Henríquez (Spanish). Last week, Henríquez resigned amid suspicions of having close relations (Spanish) with Amado Yáñez Osuna, former owner of Oceanografía, who is currently in jail facing fraud charges (Spanish). 
The Road to Reform
What are the odds for next week's oil auction? Seeking to improve Round One's first results, Hacienda lowered the minimum profit-sharing values for the auction of five shallow-water PSCs. Participants must now offer at least 30.2% to 35.9% of pre-tax profits (Spanish) (English) to win development rights, down from the previous 40% requirement. 
Government updates bid and contract terms for mid-December tender. The revised guidelines ease guarantee requirements, rules for consortia operators, and bidding conditions for E&P companies with shared financing sources (Spanish). The updated terms will also let companies perform exploration activities additional to the onshore development rights set in their license contracts.
Political Economy
Pemex and oil union finally sign 2015-2017 collective agreement. After months of negotiations, the two parties agreed on a 3.99% salary increase and a 1.75% boost in benefits (Spanish) (English). A joint committee must still hammer out a preliminary agreement to extend workers' retirement age to 62 from 55 years (Spanish).
…As they prepare for next year's massive layoffs. The finance ministry's 2016 fiscal spending program stipulates that Pemex will let go 10,945 employees (Spanish), or roughly 65% of all planned layoffs in government. The biggest slice corresponds to temporary white-collar and unionized workers, who will be trimmed by 80% and 55%, respectively. 
National energy companies will continue to dig in shallow pockets. The Finance Ministry has allocated MXN478.3bn to Pemex for 2016 (Spanish), almost the same amount as this year's budget following February's MXN62bn cut. Hacienda also earmarked MXN299.5bn for CFE, or 1.6% less than the utility's 2015 budget after the MXN10bn slash.
Can more financial leveraging pull them up? Pemex plans to expand its net foreign debt ceiling by US$2bn next year (Spanish), up from a US$6.5bn cap in 2015 (Spanish). Meanwhile, CFE eyes a maximum net local debt of MXN12.5bn (Spanish) (around US$753m) for 2016, up from an MXN8bn limit for this year. 
Finance ministry considers freeing up gasoline prices from 2016. Hacienda's plan brings forward the liberalization schedule set by the 2013 energy reform (Spanish) (English). Its aim is to collect MXN223.5bn from the IEPS excise tax on gasoline, or about 1% more than the budget cut planned for next year (Spanish). 
Market Trends
Mexico will require 135,000 energy experts through 2020. The government will offer 60,000 scholarships for training experts and technicians (Spanish) (English), seeking to meet the energy sector's growing demand for talent. In addition, it will enhance synergies with private institutions to continue promoting renewable energy R&D through the five Mexican Innovation Centers (English).
Energy efficiency remains an "obscure" concept for municipalities. To date, only 27 of Mexico's 2,445 municipalities have solicited federal funds to substitute inefficient street lighting under a dedicated MXN120m program created in 2010 (Spanish). Local governments have struggled to kick-start modernization projects that could be eligible for either MXN10m or 15% of total expenses. 
Strategy & Operations
Pemex stays upbeat in oil exploration efforts. CNH has authorized the national oil company to start drilling the Chechén 1 well off the coast of Tabasco, in the Gulf of Mexico. Requiring MXN503m in capital expenditure (Spanish), this exploration project entails prospective resources of around 46 million barrels of oil equivalent.
CFE juggles with financial adjustments. The company expects to save around MXN85bn next year (Spanish), following the extinction of both a royalty on electrical assets and its tariff subsidization scheme. Yet CFE will have to lower operating costs, reduce T&D losses, and improve service efficiency to face a new MXN5bn budget cut (Spanish).
Another "heavy" gas project goes to Slim's group. CFE awarded the 472-mcfd, Samalayuca-Sásabe gas pipeline (Spanish) (English) to a consortium led by Mexican tycoon Carlos Slim's Grupo Carso. With a winning bid of US$471m, Carso has reached US$1.83bn (Spanish), or 42% of all investments committed to gas transportation projects since October 2014.
GE and Pemex run in tandem. The two companies agreed to develop financial and technological solutions for power generation, gas compression, and hydrocarbons E&P and downstream projects (Spanish) (English). They will also share best practices for human capital development as GE seeks opportunities to grow its local manufacturing and engineering businesses.
Vestas and CFE mull over tapping Mexico's wind energy potential. The electricity utility and the Danish wind turbine maker agreed to assess the feasibility of a 500 MW wind power project (Spanish) (English). Accordingly, they will share information and best practices in wind farm construction, operation, maintenance, and sustainable development.
Lateral Thinking
Behold Astyanax, the Mexican energy-saving fish! Adapted to the darkness of underwater caves, this specimen is an eyeless cousin of the surface-dwelling fish (English) that inhabits the rivers of Mexico and Texas. "Asty" has evolved to suppress the circadian rhythm in its metabolism and save 27% of its energy needs (English)—wanna try out?
Quote of the Week
"¿Qué otra cosa es el hombre, sino memoria de sí mismo?"
"What else can man be, but a memory of himself?"
–          Juan José Arreola, writer
We hope you have a productive week. Please send any news, comments, or energy-saving pets to MexicoWeekly@energynarrative.com.
Please share this with your friends and colleagues. They can sign up for free here.