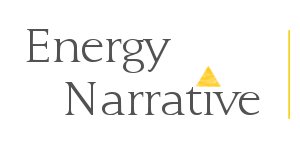 October 12, 2015 edition—Round One secures lion's share, Pemex TRI goes live, and Siemens transforms power.
Blind Spots
Profeco sends warning to Volkswagen. The consumer protection agency could penalize the German automaker for false advertising with up to MXN3.7m for every car busted with emissions-rigging software (Spanish)—some 32,000 vehicles are being checked. Facing a potential sanction of MXN118.4bn (≈US$7.1bn) and likely slower sales, VW decided to cut a production shift at its Puebla plant (English). 
Fuel retailers are running out of time. As of late September, CRE had issued 2,055 permits (Spanish) for transportation, storage, distribution, and marketing of gasoline and diesel. This corresponds to just 18% of all fuel suppliers that must request government authorization to continue operating next year or face fines.
"Solar tax" might turn off the lights. The solar photovoltaic energy association (Asolmex) said that the 15% customs tariff on imported solar panels could halt investments of US$4bn through 2018 (Spanish). Asolmex reports domestic manufacturers cannot meet demand for solar modules, which account for 60% of project development costs.
The Road to Reform
E&P bidding rounds will stick to the plan. The government expects to tender a total of 244 oil and gas fields through 2019 (Spanish) under Sener's updated five-year E&P licensing plan. The list includes 182 onshore fields, 12 areas in Chicontepec, 13 extra-heavy oil projects, 45 shallow-water blocks, and four deepwater developments.
Mexico secures the lion's share in Round One's second phase. The three E&P contracts awarded on September 30 yield an average government take of 75.9% (Spanish). This fiscal burden is among the heaviest from an OECD 25-country list after that of Venezuela (91.2%), Libya (90%), China (80%), and Bolivia (77%).
Pemex TRI goes live! The state oil firm's board announced that Pemex Industrial Transformation (TRI) will officially start operations on November 1st (Spanish). A Pemex subsidiary, Pemex TRI will perform refining, transforming, processing, trading, distribution, and marketing activities in the oil, natural gas, and petrochemical segments (Spanish) of the hydrocarbons industry. 
Political Economy
Hacienda and Mexican Bourse officially launch Fibra E. At the opening bell ceremony (English), government authorities announced that the final rules for participating through this investment vehicle will be released on October 20. The Mexican Stock Exchange Group believes that Fibra E instruments could reach a market capitalization of US$70bn by 2020 (Spanish). 
IMF adjusts Mexico's 2015 GDP growth outlook to 2.3%. The decrease is only 0.1%, whereas the 2016 forecast declined to 2.8% from 3% (Spanish). The slowdown caused by still-low oil prices and weak domestic consumption, could be offset by Mexico's improving fiscal balance (English), manageable debt levels, and the impact of a recovering US economy. 
Inflating US dollar brings some upside to Mexico. In August, money transfers from Mexicans living in the US increased 13% y-o-y (Spanish) to reach almost US$2.3bn. Totaling US$16.6bn since January (English), remittances to Mexico have increased due to appreciation of the US dollar and rising employment rates in the US construction sector.
State governments continue to thrive on gasoline tax revenues. Between January and August 2015, the Finance Ministry transferred to the states MXN145.4bn (Spanish) from the IEPS levy on gasoline. The federal government collected 89% of the total, while states themselves contributed with the remaining 11%. 
Market Trends
US-Mexico oil trade trend reverses. In July, US net exports of oil products to Mexico amounted to 48,000 barrels per day (Spanish) (English), reflecting the impact of a growing shale industry. Only a decade ago, Mexico would sell a net 1.3 million barrels of crude to its northern neighbor.
…But at least Mexican crude keeps flowing up north. During January-August this year, the country exported 175 million barrels of crude to the United States, equivalent to US$9.54bn (Spanish). This makes Mexico the fourth net oil supplier to its northern neighbor after Canada, Saudi Arabia, and Venezuela. 
Power tariffs will decrease again in October. This month, electricity rates will drop (Spanish) between 22% and 31% in annual terms for industrials, from 8% to 19% for the commercial sector, and 7.7% for high-consumption residential users. According to CFE, this marks the tenth consecutive month of year-over-year tariff reductions.
Energy reform opens new window for domestic industrial expansion. Over the next 15 years, Mexico's demand for gas will likely increase by over 74%, helping to triple US piped imports. The increase in gas volumes could allow Mexico to lower generation costs and power industrial growth with cheaper electricity (English). 
Strategy & Operations
CFE will capitalize on Fibra E. Mexico's power utility plans to entice MXN10bn next year (Spanish) through this new energy and infrastructure investment trust. CFE would channel capital flows to electricity pylons and other transmission assets, and is also considering investing in Fibra E instruments issued by other market participants. 
Siemens Innovaciones wins Coahuila power transformation project. The company's US$29.8m bid for the 1302 Transformación del Noreste contract was 8.8% lower than CFE's estimate (Spanish) (English). To come on stream in October 2017, the project includes a 500 MVA substation, eight feeders of 400 kV and 115 kV, and five 115 kV transmission lines. 
Meanwhile, Sistindacema TMX will upgrade distribution systems in southeast Mexico. The Mexican company won the 339 SLT 2021 (Phase IV) project (Spanish) for installing 93,241 AMI devices to reduce power distribution losses in Campeche and Quintana Roo. Sistindacema TMX's US$32.3m bid was nearly 21% below CFE's budget ceiling.
Pemex and Dominion Technologies will work together to cogenerate power. The two companies agreed to equip 23 natural gas metering and regulation stations with 72 MW of total cogeneration capacity (Spanish). Worth US$172m, this project will help cut around 600,000 tons of CO2 equivalent per year.
…As Chinoin joins the party with its own cogen project. The Mexican pharmaceuticals firm earned its first MXN1.2m after selling 800 MW of surplus energy to CFE (Spanish) from a 1,700 MWh cogeneration plant located in Aguascalientes. Chinoin expects to recover the US$5.7m invested in this project in four years.
Fugro-Diavaz JV is not lost in Perdido. Pemex extended a contract with Fugro and Diavaz to continue with a geoconsulting campaign (English) in the Perdido area of the Gulf of Mexico. Worth US$13m, this contract extension is aimed to support exploratory drilling operations in the Bay of Campeche through 2016. 
Lateral Thinking
Seismic alerts: how much is enough? Mexico City was still dizzy when the earthquake early-warning system turned on twice last week (English). Many believe that sirens were overused for a rather mild tremor, but those who panicked cannot forget the 8.5 magnitude quake that killed nearly 13,000 people back in 1985—better safe than sorry!
Quote of the Week
"De escribir sólo me ha apartado la acción, por eso han sido tan fructuosos mis destierros. En el orden literario habría hecho más en la soledad de una cárcel."
"Only action has kept me from writing, hence the fruitfulness of my exiles. I would have done more for the literary order in the solitude of a prison."
–          Martín Luis Guzmán, author
We hope you have a productive week. Please send any news, comments, or earthquake warnings to MexicoWeekly@energynarrative.com.
Please share this with your friends and colleagues. They can sign up for free here.