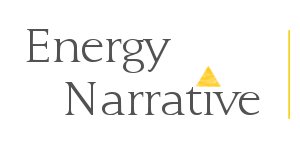 June 22, 2015 edition—a disunited union, CFE goes global, and new rules for the midstream.
Blind Spots
The IMP union remains disunited. After nearly three years of dispute, the Mexican Petroleum Institute Workers' Union (SNTIMP) continues to accuse its top leaders of abuse of power and corruption (Spanish). Union representatives recently presented new proof of alleged embezzlement, electoral fraud and other irregularities at the core of the SNTIMP.
Pemex exports are still at record lows. Between January and April this year, the state oil company's total exports value dropped 87% year-over-year (Spanish). February was the toughest month after barely yielding MXN19m from oil and products sales abroad, the lowest exports revenue seen in almost 33 years. 
The Road to Reform
CRE submitted new midstream rules to COFEMER. Mexico's energy regulator issued new guidelines for hydrocarbon pipeline transportation and storage (Spanish) (English), to be reviewed by the Federal Commission on Regulatory Improvement. These rules aim to secure open access as well as transparent and predictable pricing mechanisms in the national pipeline system.
Recent discoveries prompt new adjustments to Round One. CNH has further modified the first tender's bidding terms and model contracts as well as the second-phase guidelines. The hydrocarbons commission extended the deadline for presenting project development plans (Spanish) from 120 to 365 days, while easing insurance criteria.
Pemex board sets investment and partnership rules. The board of directors approved the guidelines for investment, partnerships and strategic alliances (Spanish) between Pemex and private companies. The state-run company, or any of its subsidiaries, will be allowed to sign US$1bn+ deals for E&P investment projects and US$600m+ contracts for non-core activities.
SENER announces four more bidding rounds through 2020. On June 30, the energy secretariat will issue a five-year plan for hydrocarbon E&P licensing, with at least four new bid rounds being launched between 2016 and 2020 (Spanish). These rounds are expected to offer a diversified upstream portfolio for onshore and offshore operations. 
Political Economy
World Bank downgrades its Mexican economic outlook. The World Bank reset Mexico's 2015 GDP growth rate forecast at 2.6% (Spanish), down from 3.3%, while reducing the 2016 estimate from 3.8% to 3.2%. Downward pressures include relatively low U.S. activity and falling oil prices (English).
"Banking up" Mexico's sovereign oil hedging strategy. Last year, the Mexican government paid US$773m to lock in Mayan crude prices at US$76.40 per barrel for 2015. Goldman Sachs, JP Morgan and other five major banks (Spanish) (English) backed up the 43 operations of a hedging strategy that today is worth about US$6.45bn.
The key to higher LPG consumption? The Mexican Association of LPG Distributors (Amexgas) asked the government to include a subsidy in the 2016 budget to stimulate domestic LPG demand. According to Amexgas, the Hydrocarbons Law provides for this type of measure, which could cost around MXN2.3bn per year (Spanish).
A new oil deal is in the making. On June 15, the state oil company and the national oil union opened negotiations for the 2015-17 collective agreement (Spanish) (English), which must be ready by August 1st. This is the crunch time for promoting the energy reform's goals while looking after Pemex workers' interests.
Market Trends
IEA sees a greener future for Mexico. Fatih Birol, IEA Chief Economist, announced that Mexico's electricity sector will require around US$10bn (Spanish) in investments through 2030. At least 40% of the capital could be destined to renewables and other clean energy sources, totaling up to 2 GW of installed capacity every year.
Mexico's fuel imports continue to rise. During Q1 this year, Mexico's gasoline and diesel imports increased by an annual 8.2% and 11.7% (Spanish), respectively. This was the combined impact of a 4% boost in domestic demand for fuels and lower output from Pemex Refining, which lost over MXN33bn in Q1 2015.
Mexico and Italy open a new chapter in bilateral cooperation. President Enrique Peña Nieto's Administration agreed to strengthen trade ties with the Italian government in aerospace, tourism, health, policing, and energy (Spanish) (English). Italian Prime Minister Matteo Renzi highlighted the importance of Mexico's structural reforms for attracting private investment from his country.
Strategy & Operations
Pemex is finding what it's looking for. Pemex's recent oil and gas discoveries in the Tabasco Litoral (English) contribute to a 50% exploratory success rate (Spanish) for the January-April 2015 period, as compared with last year's 33%. Precisely in 2014, the state-run company's reserve replacement ratio averaged 67%, the lowest level since 2008.
Pemex Refining is shopping for ships. The company's refining unit will acquire three ships worth MXN2.85bn (Spanish) to support its maritime operations. Expected to enter service in two years, these ships will transport up to 230,000 barrels of fuel to ports in Lerma (Campeche) and La Paz (Baja California Sur).
Etileno XXI is almost out of the oven. With 93% progress and a value of US$5.2bn (English), Braskem and Idesa's petrochemical complex is about to become one of the country's largest private investment projects. Etileno XXI will help substitute up to 75% (Spanish) of the 1.4 million tons of polyethylene Mexico imports every year.
CFE opened a foreign trade arm. Mexico's electricity utility installed the five-member board of CFE International LLC (CFEi), its first international energy trading unit (Spanish). This move is part of CFE's unbundling under the new wholesale market rules which is expected to be completed by late 2015.
Pemex set its price to transfer pipelines to CENAGAS. Pemex expects around MXN34bn in government compensation (Spanish) for the gas transportation infrastructure it passed on to system operator CENAGAS (Spanish), in compliance with Mexican law. CRE will maintain control of first-hand sales contracts as it regulates gas transportation to ensure open access.
Lateral Thinking
Life on Mars? The red planet has not given yet signs of life as we know it on Earth, but perhaps water did exist long ago. According to a UNAM geophysics researcher, rock formations, ravines, coast lines, flux traces, and hematite spheres are evidence that Mars once had rivers and oceans (Spanish).
Quote of the Week
"Cucurrucucú, paloma, cucurrucucú, no llores. Las piedras jamás, paloma, ¡qué van a saber de amores!"
"Cucurrucucu, pigeon, cucurrucucu, don't cry. Stones will never know, pigeon, what will they know about love!"
–          Tomás Mendez, "Cucurrucucú, Paloma"
We hope you have a productive week. Please send any news, comments, Martian water samples or pigeon love stories to MexicoWeekly@energynarrative.com.
Please share this with your friends and colleagues. They can sign up for free here.