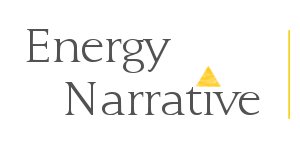 September 28, 2015—CFE awards new projects, Carstens stays till 2021, gas grid grows, and monarchs fall.
Blind Spots
Illicit fuel taps suck MXN50m (≈US$3m) daily from Pemex. During January-August, the company identified 3,547 illegal taps in its pipeline system, almost 51% more than in the same period last year. Pemex has lost MXN13.2bn to fuel theft since January (Spanish), and losses could reach the MXN18.3bn (US$1bn+) mark by late 2015.
…As its tightening belt strangles the petrochemicals industry. Since 2014, the company's production of gas and basic petrochemicals has dropped between 3.7% and 11.6% amid budget restrictions (Spanish). Having a handcuffed Pemex as the only local supplier, petrochemicals producers will have to boost total imports 6%-7% above last year's bill of US$32bn (Spanish). 
The Road to Reform
Upcoming oil auction seems poised for success. AMT, Hokchi and Misón-Nak are the most attractive of the five areas up for grabs on Wednesday (English). Consortia will likely be the most aggressive bidders (Spanish) (English) versus standalone players, of which some will participate to gain operational experience while others aim to diversify their upstream portfolio. 
While CNH cashes in on Round One's entry tickets. To date, 132 E&P companies have paid for access to the geological data of the blocks on tender, yielding MXN521m in excess revenues for the hydrocarbons commission (Spanish). Equivalent to 1.4x its 2015 budget, this sum will help CNH cushion next year's 11% planned cut. 
CRE frees up domestic oil prices. The energy commission resolved to de-regulate the price of first-hand sales of crude oil as issued in Accord A/044/2015 (Spanish). Based on CNH's late-August recommendations (Spanish), CRE's decision aims to allow purchase of crude from suppliers other than Pemex, creating an incentive for private firms to begin refining. 
Hydrocarbons commission approves migration of first oil contracts. CNH gave Pemex the green light to migrate four Round-Zero oil fields from service agreements to E&P contracts to optimize investments through associations (Spanish). Sener and Hacienda will now determine the licensing and fiscal terms required for auctioning the newly-formed Ek-Balam and Sinan-Bolontiku areas.
Political Economy
Senate ratifies Carstens for second term at Banxico's chair. With 84 votes in favor, 16 against, and three abstentions, senators approved President Enrique Peña Nieto's reappointment of Agustín Carstens as the Bank of Mexico's Governor. Heading Banxico since early 2010, Carstens will begin his next six-year term in January 2016 (Spanish) (English). 
And the winner is…Mr. Coldwell! Sener's head Pedro Joaquín Coldwell was named Minister of the Year at the 2015 Petroleum Economist Awards (Spanish) (English). The jury, which included the heads of OPEC and IEA, cited Coldwell's commitment to ensure the newly opened energy sector is positioned for growth in the coming years. 
Following the thread of Fibra E. This new Mexican government investment vehicle is meant to entice private capital for hydrocarbons, electricity, and infrastructure projects. Fibra E works like a Real Estate Investment Trust (English), although its fiscal regime is also influenced by the US Master Limited Partnerships structure.
Federal antitrust agency marks distance from new local bill. Cofece recommended Coahuila's government dismiss a bill that sets minimum distances between fuel service stations (Spanish) across the state. According to the antitrust agency, this limits competition both by reducing supply options to end-consumers and by favoring existing fuel retailers. 
Market Trends
Mexico remains a big oil player in the Americas after all… The country is the fourth largest producer of petroleum and other liquids (Spanish) (English) in the hemisphere after the United States, Canada, and Brazil. In 2014, Mexico exported 1.14 million barrels per day of oil, of which 68% went to the US.
Growing gas grid brings in US$21bn+ in capital. By late 2018, Mexico's gas pipeline network could reach 20,230 km of extension (Spanish), 78% more than the total built as of 2012. Of the new 6,930 km coming online, 57.3% is under construction, 17.8% is being licensed, and 24.9% is yet to be tendered. 
…As cogeneration projects unlock US$7bn in investments through 2020. The corresponding 7 GW will triple cogeneration capacity and represent 13% of the most efficient power plants (Spanish) listed in Sener's Electricity Plan, 2015-2029. About one-third of the energy produced by these facilities will apply for 2d hyperlink: change to Clean Energy Certificates valid from 2018 (Spanish).
While seismic exploration helps dig out US$2bn through 2018. This sum corresponds to 22 Surface Surveying and Exploration Authorizations (ARES) (Spanish) granted by CNH to 11 companies. The 2D seismic data collected will be equivalent to 60% of Pemex's findings since 1980, while 3D results will expand available information on prospective resources by 270%.
Moody's blesses new Pemex notes, but remains cautious. The agency assigned A3/Aaa.mx ratings to the senior unsecured Certificados Bursátiles (Cebures) that Pemex proposed under its MXN200bn debt financing program (Spanish) (English). Together with add-on notes to existing Cebures, this issuance could reach a value of MXN15bn, although Moody's could still downgrade the ratings. 
Strategy & Operations
CFE awards power transmission project in Sinaloa. The 1902 Subestaciones y Compensación del Noroeste (3a Fase) project will include two 500 MVA substations, eight feeders, and five transmission lines of between 115 kV and 400 kV. The winning US$33.3m bid was 22% below the budget ceiling set by CFE (Spanish) (English). 
Iberdrola wins combined-cycle generation project in Nuevo León. Its US$374m bid was 74% less than CFE's estimated investment for this project, scheduled to start operations in July 2018 (Spanish). The 43 Noreste plant will have 850 MW of capacity (English) and will produce energy at an estimated cost of 0.4737 MXN per kWh.
ATCO eyes power expansion in Mexico. The Canadian energy group is planning to triple its local electricity generation capacity to 1.5 GW (Spanish). ATCO is already developing a 500 MW cogeneration plant (English) with Mexican Grupo Hermes for Pemex as well as the 505-mcfd, Ramal Tula gas pipeline for CFE (English).
Pemex struggles to boost drilling operations. Between January and July, the national oil company drilled a total of 162 wells (Spanish), 52% less than in the same period last year. Budget cuts and project delays make this the lowest drilling record since January-July 2001 when Pemex completed 227 wells.
Lateral Thinking
The monarchs fall… This month, monarch butterflies begin their annual 3,000-mile fall migration from Canada and the US to Mexico (English), where they overwinter. In nearly two decades, their population has decreased to less than 57m from 1bn due to climate change, monoculture, pesticides, and scarce milkweed—God save the kings!
Quote of the Week
"No hay general que resista un cañonazo de cincuenta mil pesos."
"No general can resist a cannon shot of fifty thousand pesos."
–          Álvaro Obregón, president
We hope you have a productive week. Please send any news, comments, or pesticide-free milkweed to MexicoWeekly@energynarrative.com.
Please share this with your friends and colleagues. They can sign up for free here.