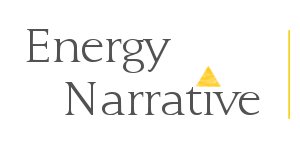 September 26, 2016 edition— IEnova got the ok for GDC; NXT wants to befriend Pemex; and the second power generation bid was crowded.
Last Week in a Minute or less
Renewables & Electricity. The second power generation tender sparks a good fight; ANES urged to regulate self-supply generators; and the biggest Latin-American solar farm is under construction.
Natural Gas & Liquid Fuels. Pemex's LP gas sales will fall 40%; IEnova received authorization to buy Gasoductos de Chihuahua; and Oxea will raise the price of 2-ethylhexanol.
Oil & Gas Upstream. Pemex needs MXN125bn for the six new fields, while planning to invest MXN30bn in 30 exploratory wells; and NXT plans to partner with the state-owned company.
Money & Power. CFE named directors of its subsidiaries; Pemex cuts high- and low-level jobs; and peso drowned again.
Déjà vu all over again. Last week's readers were particularly interested in the need for pipelines in the South (Spanish); Pemex's finding of six new crude deposits (Spanish); and the new budget cuts for Pemex in 2017 (English).
The Road to Reform
The second power generation bidding hotly contested. The second long-term tender closed with 66 pre-qualified companies and the total offer was 38% under the maximum price (Spanish) (Spanish). The registered companies sent their economic proposals to the National Center for Energy Control and the winner will be announced September 30.
Pemex plans to invest MXN30bn in 30 wells. The state-owned company is pondering an investment of MXN30bn in 30 exploratory wells in 2017 including 12 in shallow waters and 10 onshore in Veracruz and Tabasco (Spanish). Pemex is trying to increase the amount of reserves to improve production levels in the long run.
Pemex needs MXN125bn for the new crude deposits. Before producing oil, the state-owned company must invest US$6bn – approximately MXN115.5bn – for two deep-water fields and between MXN5bn and MXN10bn for two shallow-water fields (Spanish). Production is expected by 2023 and 2018, respectively.
A complete liberalization of gasoline prices will take two years: CRE. After receiving the opinion of the Federal Economic Competition Commission (Cofece), the Energy Regulatory Commission (CRE) will publish the calendar for liberalization of gasoline prices in different regions (Spanish). The opening will start in 2017 and terminates on December 31, 2018.
ANES: The lack of rules thwarts self-supplied solar electricity. The National Association of Solar Energy (ANES) urged the Energy Regulatory Commission (CRE) to publish the manuals on self-generation near population centers to promote investment in self-supply photovoltaic generators. The potential market amounts to 3.5 million clients which will mean US$20bn in investments (Spanish).
Political Economy
Sener will boost geothermal energy with private financing. The Energy Ministry (Sener) is considering leveraging Nafin's risk mitigation support for geothermal exploration into funding from the Clean Technology Fund, the Inter-American Development Bank, and Sener (Spanish). These funds would finance all stages of geothermal development, promoting private investment.
The Finance Ministry's income could suffer from solar energy subsidy. The profit gained from high consumption residential clients (DAC) could be affected by solar energy subsidies and so the Finance Ministry is considering alternatives. If high consumption residential clients install panels, they could shift from the DAC tariff to the subsidized one (Spanish).
Pemex and CFE advisors are under scrutiny. The Energy Commission of Congress asked for transparency about the role of independent advisors to the CFE and Pemex boards (Spanish). Congressman Rendón demanded making public the advisors' votes, salaries, and whether they are a counterweight to government officials on the boards.
CFE named new directors of its subsidiaries. The state-owned company named the directors of nine subsidiaries who will start working independently by January 1, 2017 (Spanish). José Agustín Quiñones will be in charge of Basic Supply for low-consumption clients, and Katya Somohano will be the head of Qualified Supply.
Pemex will cut jobs here, there, and everywhere. For the 2017 federal budget, the state-owned company proposed  eliminating 8,997 jobs, 72% of which are low-level positions (Spanish). Pemex will decrease top management posts by 35% by the end of 2016, disappearing 460 director, deputy director, manager and deputy manager slots (Spanish).
Market Trends
Peso plummets again to new low while Fed stays still… The peso weakened 5.2 percent this month, slumping to 20.20 pesos per dollar (English) (Spanish). The US Federal Reserve maintained interest rates unchanged and concerns about its actions will continue to affect the peso exchange rate (English) (Spanish).
…and the dollar will hit electricity tariffs. In the context of exchange rate volatility, the Energy Minister declared that it is necessary to wait and see how electricity tariffs are affected (Spanish). Electricity prices are defined by a formula which includes fuel costs, and the exchange rate may impact the tariff.
Pemex's LP gas sales will plummet 40% in 2017. According to the 2017 budget proposal, the state-owned company will keep on losing share in the LP gas market, selling just 168,400 barrels per day, instead of 276,500 barrels (Spanish). Between January and June, Pemex lost more than MXN10.9bn in LP gas sales.
Oxea will raise 2-ethylhexanol price in October. The company will increase by 5 cents/lb (US$110/mt) its price for 2-ethylhexanol in Mexico and North and South America, starting October 1 (English). Although no reason was given, increases were expected because of higher feedstock chemical-grade propylene contracts for August and September.
Illegal diesel crosses the border. The Mexican Association of Energy Distributors will file a formal complaint against companies which sell imported fuel illegally (Spanish). Diesel is being imported with different tariff fractions from those authorized by the Energy Ministry and without the documentation required by the Energy Regulatory Commission (CRE).
Strategy & Operations
IEnova got the Gasoductos de Chihuahua deal at last. The Federal Economic Competition Commission (Cofece) allowed the Sempra Energy subsidiary to acquire Pemex's 50% stake in Gasoductos de Chihuahua (English) (Spanish). IEnova expects to close the deal in September, an offer estimated at US$1.1bn.
NXT wants to partner with Pemex. The Canadian oil exploration company is looking to form alliances with Pemex and private firms to apply its technology to discover new crude deposits (Spanish). NXT's technology is known as Stress Field Detection (SFD), which scans the subsoil to detect likely sites of oil deposits.
CFE Calificados will fight to win over 70,000 companies. The CFE subsidiary in charge of providing electricity for big consumers will try to attract 70,000 clients (Spanish). The goal is to reach out to clients who migrated to self-supply and privately generated schemes with a better offer.
Fieldwood wants to make history in Mexican drilling and production. The company financed by Riverstone Holdings LLC wants to be the first private offshore driller and producer in Mexico in 80 years (English) (Spanish). Fieldwood will begin drilling with a Mexico-based partner in 2017 and producing by 2019.
Coahuila will host the biggest solar farm in Latin America. In the Viesca municipality in the northern state, the biggest solar farm in Latin America is under construction with more than 2.5 million solar panels (Spanish). The farm is one of the three renewable energy projects planned in Coahuila involving MXN30bn in investments.
Platform leasing is a sweet deal. Round 1.4 represents an opportunity not only for extracting companies, but also for Mexican and foreign lessors of platforms that can operate in the exploration stage in 2018 (Spanish). Analysts valued this business at US$14bn, being a better option for extracting companies than buying or building platforms.
Old School Social
Events in the world beyond your screen – go see and be seen!
The British Chamber of Commerce's 15th Energy Day event is September 27 at the Hotel Camino Real, Polanco, Mexico City.
The Mexico Energy Transition Roundtable is October 13 at the Marriott Reforma, Mexico City.
The XL National Week of Solar Energy 2016 is October 17-21 at Centro Expositor Puebla.
The Green Expo is October 26-28 at the WTC, Mexico City.
The Platts 20th Annual Mexican Energy Conference is November 14-15 at Hotel St. Regis, Mexico City. If you work in energy in Mexico, this is the place you need to be. Meet with senior officials and entrepreneurs from leading organizations and government institutions, and learn the latest about Mexico's energy reform. For more information: www.platts.com/mexicanenergy.
Lateral Thinking
Mexican student won a gold medal in Math. Francisco Gómez Hernández, from Tulancingo, Hidalgo, won the gold medal at the Ibero-American Inter-Universities Math Competition (Spanish). The goal of the competition is to promote mathematical knowledge and interest among BA and high school students from different universities in Ibero-American countries (Spanish).
Quote of the Week
"¿Qué otra cosa es el hombre, sino memoria de sí mismo?"
"What else is a man, but the memory of himself?
Juan José Arreola (1918-2001), Mexican writer, academic, and editor
We hope you have a productive week. Please send any news, comments, or subjects in which you deserve gold medals to MexicoWeekly@energynarrative.com.
Please share this with your friends and colleagues. They can sign up for free here.