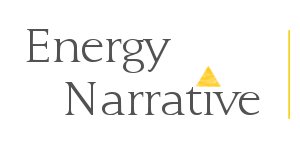 September 19, 2016 edition— Pemex struck gold, but will suffer 2017 budget cuts; and Semarnat rejected a solar farm.
Last Week in a Minute or less
Renewables & Electricity. Semarnat said no to a solar plant project in Bacalar; Nafin considers issuing more green bonds; and Siemens will carry out maintenance in four CFE plants.
Natural Gas & Liquid Fuels. Pemex called for natural gas and LP gas pipeline tenders and got no response; 578 km of natural gas pipelines are needed in the south and southeast regions; and Hidrosina plans to open seven gas stations by the end of the year.
Oil & Gas Upstream. Pemex discovered six new crude deposits; Seismic Enterprises will explore 63,750 square kilometers in Chiapas, Tabasco, and Veracruz; and the CNH approved the first private exploratory well.
Money & Power. Pemex faces a new MXN100bn budget cut and issued a US$4bn two-part bond; and deregulation of gasoline prices opened debate over possible consequences.
Déjà vu all over again. Last week's readers were particularly interested in the near completion of Sener's plan for pipelines (Spanish); the social impact of the energy reform, according to the UN (Spanish); and Nafin's issuance of the first green bond denominated in pesos (Spanish).
The Road to Reform
Pemex struck black gold with six new crude deposits. The state-owned company found two super light deep-water crude deposits and four light crude deposits in shallow waters (English). The bidding process for farm-out of the deep-water deposits will start in the second half of 2017 at the latest, after delimiting wells are drilled (Spanish).
Mexico's first private exploratory well was approved. The National Hydrocarbons Commission (CNH) approved the first exploratory well, Hochki 2, to be drilled by Panamerican Energy and E&P Hydrocarbons. The Argentinian subsidiary of British Petroleum and its Argentinian partner will start drilling in September with an investment of US$41.7m (Spanish).
Seismic Enterprises will explore onshore regions. The National Hydrocarbons Commission (CNH) authorized Seismic Enterprises México to conduct superficial exploration in a 63,750 square kilometer area in Chiapas, Tabasco, and Veracruz (Spanish). This strategy will allow the CNH to obtain vital information which can later be sold to other oil and gas companies.
The South has a pressing need for a pipeline tender. The National Center for Control of Natural Gas (CENAGAS) must supply for the first time the underserved south and southeast areas of Mexico and will launch a tender to build 578km of pipelines (Spanish). The required investment will be at least US$2bn.
Pemex called for pipeline tenders and nobody answered. The state-owned company planned the tender for the natural gas San Fernando and LP gas Burgos-Monterrey pipelines, which are  shared with IEnova in Gasoductos de Chihuahua (GDC) (Spanish). No company bought the bidding conditions offered by Pemex.
Political Economy
Pemex faces Mexico's 2017 budget cuts… The Finance Ministry announced a reduction in public spending in 2017 and the state-owned company will contribute with a MXN100bn (US$5.36 bn) budget cut (English) (Spanish). After the reduction, Pemex's production will fall to an average 1.928 million bpd in 2017, the lowest level since 1980 (English).
…and jobs and projects will suffer. If Mexico's 2017 Budget is approved, 26% of Pemex's projects will be postponed, mostly infrastructure maintenance investments (Spanish) (Spanish). The Pemex work force will have decreased by 23.8% from 2014 through 2017, and the firm will lose 9,000 jobs next year to close the year with 116,601 workers (Spanish).
Pemex and CFE pensions suffocate the 2017 budget. The state-owned oil company must pay MXN112.9bn and CFE has obligations of MXN150bn in 2017 for the pensions of 150,000 workers (Spanish). The amount is MXN2bn higher than the amount authorized for this year.
Pemex issued US$4bn of debt. The state-owned company issued a two-part bond with seven- and 30-year paper with prices ranging around 4.75% and 6.75%, respectively. Barclays, Citi (B&D), HSBC, MUFG and Natxis were the placement agents (English) (Spanish). Pemex debt payments due in 2016 reached US$6bn, and will be paid in the coming months.
The Finance Ministry proposed new deductions for oil drillers. The 2017 budget proposal includes a change in the maximum tax deduction for oil contractors. Instead of up to 12.5% of the sale price of each barrel, the proposal is a fixed amount: US$6.10 per barrel from offshore fields and US$8.10 for onshore fields (Spanish).
Inai fined Pemex's workers union. The National Institute of Transparency, Information Access and Data Protection (Inai) initiated the first-ever sanction procedure against the union for failing to respond to a request for information on spending (Spanish). The union has ignored demands to hand over receipts and fiscal documents it submitted to Pemex.
Market Trends
Nafin may become a recurring green bond issuer. After the success of the first green bond in pesos, Nafin stated it may remain in the market, for a reopening or a new placement (Spanish). Nafin was awarded in the Global Capital's Latin American Green/SRI for the Best Transaction of the Year (Spanish) (English).
Freeing up gasoline prices opened debate over the consequences. The Finance Ministry asked Congress to speed up liberalization of gasoline prices in 2017 (Spanish). Gulf Mexico commented on the importance of fuel transportation and distribution, and Onexpo estimates gasoline prices will be 18 pesos per liter including the special gasoline taxes (Spanish) (Spanish).
Ienova plans a US$1bn share offering in October. The Sempra subsidiary is organizing a secondary share offering for more than US$1bn, one of the biggest local placements in recent years (English) (Spanish).  Although they declined to make a statement, Credit Suisse and JP Morgan will allegedly underwrite the offer which will fund investments.
Electricity imports soared in June. Electricity imports increased 70% in June compared to June 2015, totaling more than 448,000MWh (Spanish). The reasons for the surge are the possibility of building electrical plants abroad and participating in the Wholesale Electrical Market, Mexico's reliance on gas imports, and the collapse of two transmission towers in Chiapas.
Strategy & Operations
Siemens, in charge of CFE plant maintenance. The German company will provide service and maintenance for four electrical plants for a 16-year period (Spanish). The contract will cover maintenance for eight gas turbines and related auxiliaries at the Empalme I, Empalme II, Tula and Valle de México plants (English).
Semarnat rejected a solar farm in Bacalar. The Environment and Natural Resources Ministry (Semarnat) denied Riviera Maya Fotovoltaica the Lázaro Cárdenas Solar Energy project designed to install solar panels in a forested area. The project would have generated an estimated annual production of 46,891,766 kWh, with an investment of MXN450m (Spanish).
Novum Energy concluded the first private diesel import. The Houston-based trader completed the import by shipping the diesel via pipeline to the border where it was transported by road in Mexico (English) (Spanish). The buyer was not disclosed, but was not a fuel retailer because of high gasoline taxes.
Hidrosina will add seven new gas stations. The group plans to open seven gas stations by rebranding Pemex installations with an investment of MXN6m (Spanish). Besides the three Hidrosina gas stations already in service in Mexico City, seven will be opened in Naucalpan and in the south of the capital.
Pemex received one of its new ships at last. The state-owned company received with a two month delay the ship ordered to be built in 2014 in Spain (Spanish). The ship is a floating hotel for 700 people, and the delivery date for a second ship built in the Ferrol port remains uncertain.
Old School Social
Events in the world beyond your screen – go see and be seen!
The PES Transmission and Distribution Conference is September 21-24 in Morelia, Mexico.
The Texas-Mexico Business Forum is September 22-23 at the International Center for Trade, Eagle Pass, TX.
The British Chamber of Commerce's 15th Energy Day event is September 27 at the Hotel Camino Real, Polanco, Mexico City.
The Platts 20th Annual Mexican Energy Conference is November 14-15 at Hotel St. Regis, Mexico City. If you work in energy in Mexico, this is the place you need to be. Meet with senior officials and entrepreneurs from leading organizations and government institutions, and learn the latest about Mexico's energy reform. For more information: www.platts.com/mexicanenergy
Lateral Thinking
Technology transforms the branding of small coffee growers' product. The Ercus Foundation is helping expand the business of small coffee growers through digitally printed packaging (English). To promote the brand, photographs and biographical information about the coffee farmers are included on each bag created with a digital print technology purchased by the foundation.
Quote of the Week
"¿Has oído cantar la tierra húmeda bajo tu corazón?
¿Has visto la tormenta crecer y hacerse múltiple en las alas del árbol?
¿Has palpado el amor en el recóndito ruiseñor de los huesos?"
"Have you heard the wet earth sing under your heart?
Have you seen the storm grow and multiply in the tree's wings?
Have you felt love in the hidden nightingale of your bones?"
Aurora Reyes Flores (1905-1985), poet and the first female Mexican muralista
We hope you have a productive week. Please send any news, comments, or new marketing strategies for small coffee growers to MexicoWeekly@energynarrative.com.
Please share this with your friends and colleagues. They can sign up for free here.