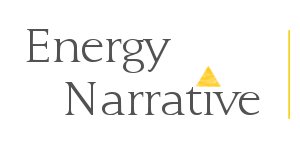 September 14, 2015 edition—CNH inks Round One contracts, Sener issues MEM rules, and the belt tightens for 2016.
Blind Spots
Pemex suffers worst financial crisis since 1993. Between January and July 2015, the company accumulated a loss of MXN176.5bn (around US$10.5bn) (Spanish). These results are mainly due to lower exports revenues caused by a 48% y-o-y decrease in oil prices, a 42.6% tax burden, and a 129% y-o-y boost in debt servicing costs.
The Road to Reform
Mexican government signs first Round One contracts. Last week, CNH inked two 30-year production-sharing agreements (Spanish) for shallow-water exploration blocks 2 and 7 in the Gulf of Mexico, awarded to the Sierra-led consortium on July 15. Sener expects an average of US$1.35bn in capital expenditure for each block (English).
…While expecting a 40% success rate for second phase. The energy ministry expects to award at least two of the five PSCs (Spanish) on tender in the September 30 oil auction. Sener believes that the adjusted bid and contract terms (English) will help achieve better results than those of the mid-July contest.
Meantime, CNH extends third-phase deadlines a bit further. Amid growing interest in the mid-December auction of onshore fields, the hydrocarbons commission extended the release of updated bidding terms until tomorrow (Spanish) (English). A final version will come out on November 10, and the list of prequalified players will be ready by November 27.
Migrants must meet domestic requirements too. The government set 25% as the minimum required local content (Spanish) for E&P contracts that will migrate to the new modalities enabled by the 2013 energy reform. This stipulation applies to pre-reform Integrated E&P Contracts (CIEPS) and Financed Public Works Contracts (COPF).
Sener issues definitive Wholesale Electricity Market Guidelines. The updated rules (Spanish) offer longer contract terms to power generators (Spanish), which could help attract US$124bn in investments by 2029 (English). Independent system operator Cenace will run the first tests this month (Spanish) ahead of the official opening of the market, scheduled for January 1st, 2016.
CRE follows suit with power and gas permit requirements. The energy regulator set rules for wholesale electricity market participants to request qualified and last resort supply permits (Spanish). CRE also established application requirements for companies willing to operate in the natural gas midstream and downstream segments (Spanish).
IMP and Cenagas strengthen ties in the gas midstream. Mexico's petroleum R&D institute and the natural gas system operator signed an agreement to collaborate in the inspection and maintenance of pipeline, storage, transportation, and distribution networks. Their five-year plan focuses on institutional synergies (Spanish), technical assistance, and human capital development.
Political Economy
Mexico will tighten its belt further in 2016. Hacienda submitted an austere MXN4.75tn (US$282bn) budget plan to Congress for next year (Spanish) (English), cutting spending by MXN221bn (US$13bn) from the original package for 2015. Its proposal aims to reduce public-sector borrowing needs and the fiscal deficit to 3.5% and 0.5% of GDP, respectively. 
…Which includes a lower fiscal burden for Pemex. The 2016 Federal Income Law might relieve Pemex from paying around MXN150bn (or nearly US$9bn) in dividends to the state (Spanish), following Hacienda's proposal (Spanish). Conditional upon congressional approval, this exemption corresponds to 30% of the company's 2015 after-tax profits (English).
SAT's oil watchdog will be unleashed soon. The Tax Administration Service will commission the new Hydrocarbons Bureau to perform the first audits in October (Spanish). To date, it has registered 900 companies operating in the oil and gas industry, which by late July had contributed MXN300bn in taxes, or 17% of total collection.
Banxico's reserves continue to deflate. Between August 31 and September 4, the central bank's hard currency reserves fell below the US$184.5bn mark after losing US$1.29bn (Spanish), of which nearly 78% leaked through daily dollar auctions. Since late 2014, the country's international reserves have shrunk by US$8.74bn (English). 
Market Trends
Texas and Mexico build stronger bridges. During his first official trip to Mexico, Texas Governor Greg Abbott agreed with President Enrique Peña Nieto's administration to cooperate in cross-border security, transportation, and energy. Bilateral efforts include a Texas-Mexico energy task force (Spanish) (English) aimed to promote investment in electricity and natural gas infrastructure.
The northern renewable energy drive. Between January and May of this year, CRE authorized eight new power generation projects in Nuevo León for nearly US$972m, almost 5x more than the investments approved in 2014 (Spanish). The list includes four solar energy plants, two wind farms, one cogeneration unit, and a biogas facility.
Mexico faces 146 mcfd gap in domestic gas output. Seeking to eliminate this deficit by 2016, Pemex will reduce natural gas supplies to its petrochemical and refining units as well as to CFE. This measure represents a total cut of 315 mcfd (Spanish) to assure gas flows to the private sector.
Strategy & Operations
Pemex seeks partners for Round Zero ventures. The company will form associations to develop 25% of the blocks assigned in the pre-tender phase (Spanish), equivalent to 8,000 mboe in 3P reserves. Pemex will also seek financial and operative partners for both its planned farm-outs and 22 E&P contracts migrating to PSCs.
…And requests MXN160.3bn to boost oil production. Pemex E&P set the minimum capital required for producing a target of 2.3 million barrels of oil daily in 2016 (Spanish). Awaiting Hacienda's approval, this sum will be earmarked for Mexico's eight main oil producing fields, which represent 74.3% of the national output.
Grupo Dragón warms up for "green" expansion. Mexican Grupo Salinas's affiliate plans to invest around MXN12bn (roughly US$713m) (Spanish) (English) in renewable energy through 2019. The company is currently building three wind farms and a solar plant, and has been in talks with CFE over tapping the country's geothermal energy potential.
Aldesa is ready to invoke the Mayan gods of wind. CRE and Semarnat authorized Spain's Aldesa Energías Renovables to install the first two wind projects on the Yucatán peninsula (Spanish) (English). Worth MXN1.5bn, these wind farms will have a total capacity of 60 MW for generating over 187 GWh annually.
Lateral Thinking
Got any plans for Mexican Independence Day? If you feel savagely hungry and want to celebrate "El Grito" with exotic style, Mexico City's San Juan market is the place to go (Spanish) (English). Try some grilled skunk meat, a crocodile steak, two lion burgers, or three tacos of escamoles—the one and only Mexican caviar! 
Quote of the Week
"¡Viva la independencia! ¡Viva la América y muera el mal gobierno!"
"Long live independence! Long live America and death to bad government!"
–          Miguel Hidalgo y Costilla, Independence hero
We hope you have a productive week. Please send any news, comments, or some grasshopper quesadillas to MexicoWeekly@energynarrative.com.
Please share this with your friends and colleagues. They can sign up for free here.