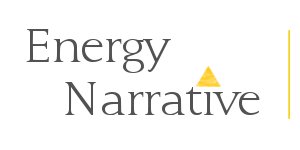 September 12, 2016 edition— Videgaray says adios; IEnova bought Ventika; and, Trion's last minute surge.
Last Week in a Minute or Less
Renewables & Electricity. IEnova bought the biggest wind farm in Mexico; Edemtec, Eléctricas de Medellín, and Siemens will resolve technical and non-technical connection problems; and private companies show interest in the CFE's grid.
Natural Gas & Liquid Fuels. 78% of the pipelines planned for 2019 have been built or will be signed; jet fuel imports skyrocketed in 2016; and gasoline subsidies do not help wealth distribution, according to the Finance Minister.
Oil & Gas Upstream. Six new companies joined the Trion tender at the last minute; Murphy Oil, Petroliam Nasional, and Sierra Oil are considering joining forces for Round 1.4; and the Finance Ministry lowered its demands for Round 1.4.
Money & Power. Videgaray's time as Finance Minister is over; Russia and Saudi Arabia agreed to stabilize oil production; and Mexico's central bank lowered expectations for growth.
Déjà vu all over again. Last week's readers were particularly interested in the new directors named by CFE (Spanish); the first qualified firms for the deep-water tender (Spanish); and the consideration  of the postponement of the Trion bidding (Spanish).
The Road to Reform
The SHCP lowered its requirements for Round 1.4. The Finance Ministry set the minimum amounts of royalties to be paid by Round 1.4 winners at 1.9% and 3.1%, depending on the field (Spanish). The amounts are the lowest demanded yet, far lower than the 25% and 40% required for Round 1.1.
Murphy Oil, Petroliam Nasional, and Sierra Oil may team up for Round 1.4. The three companies are considering making a combined offer for Mexico's deep-water fields on December 5. The firms are in the process of signing an agreement for joint study and offer, a necessary step for forming a consortium (Spanish).
Six companies jumped on the Trion bandwagon. The National Hydrocarbons Commission (CNH) reported that the week-long extension in the Trion inscription deadline brought in six new participants (Spanish). The potential Pemex partners now include BHP Billiton, BP, Chevron, Inpex, Total, Exxon, Shell, and Mitsubishi (English).
Sener's pipeline plan is almost complete. The Energy Minister said that 78% of the pipelines slated for 2019 have been built or construction pledges are signed (Spanish). Since Pres. Peña Nieto came to power, 2,386km of new pipelines came on-stream and an additional 1,278km are under construction.
The UN says Mexico did not consider the energy reform's social impact. The UN Working Group on Human Rights and Business will warn about the lack of a government plan for handling social impacts of the energy reform. The public should be informed about collateral damage, such as pollution and displacement of people (Spanish).
Political Economy
Videgaray says goodbye to the Finance Ministry… In a stunning development in the aftermath of Trump's visit, Luis Videgaray's tenure is over, after Pres. Peña Nieto accepted his resignation (Spanish) (English). He has been replaced by Jose Antonio Meade, who served as Finance Minister under President Calderón and is a seasoned cabinet member.
…but before he left he said gasoline subsidies do not help wealth distribution. Finance Minister Videgaray declared that gasoline subsidies benefit only the highest income sectors and are not the best way to distribute income. Ten percent of the population consume 40% of the gasoline, and in certain recent years subsidies have cost MXN150bn (Spanish).
Pemex and CFE are losing sales and clients. The income of both state-owned companies decreased 14% and 2%, respectively, in the first seven months of the year (Spanish). Pemex was hit by low gasoline prices, more efficient cars, and fuel theft, and CFE suffered drops in tariffs and in industrial clients' consumption.
Mexico and China formalized a shared fund. Presidents Peña Nieto and Xi Jinping formalized the China-Mexico Fund for the investment of projects valued at more than US$50m (Spanish). Peña Nieto called for continued exchanges and joint research on clean energies, biotechnology, agriculture, space engineering, environment, and water resources.
Oil sector GDP has sunk during this administration. Since Peña Nieto came to office, the gross domestic product (GDP) of the oil sector fell to MXN502bn in 2015, from MXN1.4 trillion in 2012 (Spanish). The estimated oil sector GDP for the first half of 2016 is set at MXN402.4bn.
Mexican and Brazilian hydrocarbons commissions signed a cooperation agreement. The National Hydrocarbons Commission (CNH) and the National Agency of Oil, Natural Gas, and Biofuels (ANP) agreed to a technical cooperation. Their agreement sets the terms for developing information exchanges, and sharing knowledge, technologies, and research projects (Spanish).
Market Trends
Nafin issued the first green bond in pesos. Mexico's national development bank issued its first green bond in pesos for MXN2bn, with a tenor of seven years and a 6,05% yield (Spanish). The Finance Ministry reported that demand reached MXN5.8bn, or 2.92 times the amount placed.
Mexico's central bank lowered its growth outlook. Agustín Carstens, the bank's governor, announced a reduction in the bank's economic growth forecast to between 1.7 and 2.5 percent from the prior estimate of 2.0 to 3.0 percent (English) (Spanish). The reasons were weaker second quarter growth in Mexico and sluggish growth in the US.
Shell makes history in oil hedges. The Anglo-Dutch company participated in Mexico's 2017 oil hedging program, the first time an oil company took part in the world's largest commodities hedging operation (English) (Spanish). Shell was one of the seven counterparties to the Mexican government, reflecting the retreat of banks from commodity trading (English).
Russia and Saudi Arabia agreed to stabilize oil production. Both nations agreed at the G-20 summit to cooperate to stabilize world oil production (Spanish). Even though no concrete measures were announced, oil prices rose after the announcement with the promise of a meeting of producers later in September (English).
Jet fuel imports soared in 2016. Mexico imported 881 million liters of jet fuel in the first half of 2016, a year-on-year increase of 39.2%, reinforcing a 5-year trend of increasing foreign purchases of jet fuel (Spanish). Maintenance problems at petrochemical plants reduced domestic production of this product (Spanish).
Strategy & Operations
Private companies set their sights on CFE's grid. Chinese, Colombian, German, Mexican, and Swedish companies are interested in building Mexico's first electrical transmission line with private participation to run from Ixtepec, Oaxaca to Yautepec, Morelos (Spanish). The 600km line with a 3,000 MW capacity will require an investment of US$1.2bn.
Edemtec, Eléctricas de Medellín, and Siemens aim to end electrical connection problems. The three companies will install electric meters in Mexico City and Estado de México to fight technical and "non-technical" losses. CFE awarded the firms a US$169m contract to install the meters, well below the US$237m estimated cost (Spanish).
The use of platforms plummets. Due to budget cuts, the state-owned company is cancelling contracts Pemex had with platform lessors and is not creating new ones. By the end of July, 30 drilling rigs were working, 60% less than in 2015, when 77 rigs were in operation (Spanish).
IEnova bought Mexico's biggest wind farm. Sempra's Mexico unit agreed to buy Blackstone Energy Group's Ventika I and Ventika II for US$852m, including US$477m of long-term debt (English) (Spanish). The Ventika wind complex is located in Nuevo León, with an installed capacity of 252MW from 84 turbines (English).
Renaissance signed up for the Ponton block in Veracruz. The oil company signed a license contract for the block located 25-km southeast of Pánuco and plans to restart production (English). The Ponton block, which will be the fourth block Renaissance operates in Mexico, used to produce 800,000 bbl of 34 degrees' gravity oil.
Old School Social
Events in the world beyond your screen – go see and be seen!
The PES Transmission and Distribution Conference is September 21-24 in Morelia, Mexico.
The Texas-Mexico Business Forum is September 22-23 at the International Center for Trade, Eagle Pass, TX.
The British Chamber of Commerce's 15th Energy Day event is September 27 at the Hotel Camino Real Polanco, Mexico City.
The Platts 20th Annual Mexican Energy Conference is November 14-15 at Hotel St. Regis, Mexico City. If you work in energy in Mexico, this is the place you need to be. Meet with senior officials and entrepreneurs from leading organizations and government institutions, and learn the latest about Mexico's energy reform. For more information: www.platts.com/mexicanenergy
Lateral Thinking
Mexican student turns water hyacinth into bioethanol. José Alberto Espejel, student at La Salle University, developed a formula to transform the water hyacinth plant into bioethanol, using a resource which has become a plague in Mexico City's canals (English) (Spanish). His project will be presented to the 2016 Nobel prize-winners in December.
Quote of the Week
"Soy responsable del timón pero no de la tormenta."
"I am responsible for the tiller, but not the storm."
José López Portillo, president of Mexico, referring to the financial crisis of the country in September 1982
We hope you have a productive week. Please send any news, comments, or new plants to generate bioethanol to MexicoWeekly@energynarrative.com.
Please share this with your friends and colleagues. They can sign up for free here.