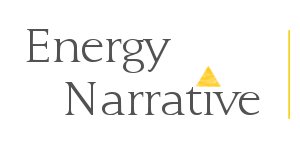 September 7, 2015—Round One sweetens up, Mexbol gets dizzy, and some Pemex workers steal fuel.
Blind Spots 
Round One's phase four is still missing… The government has postponed indefinitely the tender of deepwater and extra-heavy oil blocks (Spanish), originally scheduled for early August. Reckoning today's tough market conditions (English), Sener plans deeper adjustments as it considers license contracts as the most suitable option (Spanish) for developing this kind of projects.
Abkatún oil rig sheds blood again. A new fire broke out on Pemex's Abkatún-A complex, killing one contractor and injuring another one (Spanish). This is the second tragedy Abkatún reports since April 1, when an explosion killed at least five workers and caused a gross loss of US$79m to Pemex (English).
A business within a business. Since January 2013, at least 60 Pemex workers have been involved in fuel theft activities, and 33 of them are detained for prosecution (Spanish). This total is comparable to the number of Pemex employees (66) implicated in fuel theft during the previous presidential term, 2007-2012. 
Government intel busts fuel thieves in Mexico City. With support from Mexico City intelligence officials, police discovered two illicit fuel taps hidden inside homes in the Azcapotzalco borough. Mexico City authorities arrested 14 suspects, and seized the two properties and at least three trucks equipped with concealed fuel tanks (Spanish). 
The Road to Reform
Sweet, sweet Round One. CNH has eased bid and contract terms (Spanish) (English) for phase two following several rounds of talks with industry. For the September 30 auction, Hacienda will unveil minimum profit-sharing requirements for the five PSCs on September 14 and companies are authorized to perform additional exploration activities in their contracted fields.
Revised bidding terms for third phase are almost ready. The hydrocarbons commission (CNH) will soon issue the modified rules for the mid-December auction of 25 onshore production areas (Spanish), to be developed under license contracts. By August 31, a total of 30 E&P companies (Spanish) (English) had already entered the prequalification process.
Who will sell all that oil? Until the end of 2017, Pemex will market all the hydrocarbons state receive as royalties from private E&P companies (Spanish) under energy reform contractual stipulations. From 1 January 2018, the government will assign this activity through a public bidding process.
CRE grants 413 more permits to gasoline retailers, but the list is still long. This brings to 963 the number of approved authorizations, which is less than 10% of all the permits (Spanish) that CRE must give to Pemex franchise owners before 1 January 2016 so they can continue with their operations. 
Political Economy
Government seeks new ways to fund energy projects. During his annual address to the nation, President Enrique Peña Nieto announced the creation of Fibra E (Spanish) (English), an investment vehicle like a real estate investment trust that would fund energy infrastructure. His administration will also introduce project bonds for the energy sector.
Banxico auctions US$303m more to keep the peso afloat. This extraordinary measure came after the exchange rate slipped 0.7% against the US dollar. So far this year, Mexico's central bank has spent at least US$5.9bn (Spanish) to help relieve internal liquidity pressures, and foreign reserves have dropped this year to US$187.33bn (English). 
…As Mexbol gets dizzy in the stocks roller coaster. The Mexican stock exchange closed August 28 with an IPC Index of 43,290.86 units (Spanish), a 0.37% loss following three consecutive days of increases (Spanish). Mexbol's ups and downs respond to volatile oil prices, China's slowing growth, and expected hikes in US interest rates (English).
The Mexican oil fund falls short of expectations. Between January and July, the Mexican Oil Stabilization and Development Fund funneled MXN244.51bn to the federal treasury (Spanish). This result was roughly 43% below the government's target of MXN430.41bn set for the same period. 
Market Trends
The dawn of a new petrochemical era? Some experts believe that Mexico's energy reform will help unleash the petrochemical industry's full potential after 2018 (Spanish) (English). Following 15 years of stagnation, this sector could reap the benefits of growing US natural gas feedstock coming through cross-border pipelines, expanding midstream infrastructure, and cheaper electricity. 
Hydrocarbons trade deficit climbs. In July, Mexico had a deficit of US$888m in the trade of oil, gas, and refined products, the worst result registered since 1993. The cumulative deficit for the year reached US$4.25bn for January-July (Spanish), which contrasts with the US$2.64bn surplus reported during the same period last year.
…While crude production posts eight consecutive months of decline. Between January and August, Mexico's oil output averaged 2.265 million barrels per day (mbd), equivalent to a 7.9% y-o-y fall (Spanish). Due to this decline, crude exports in July dropped by 36.8% y-o-y, reaping less than US$2.17bn in revenues for the month.
Gasoline imports increase, but become relatively cheaper. So far in 2015, Mexico has imported 409,600 barrels of gasoline per day, equivalent to 52.2% of total domestic consumption (Spanish). Growing reliance on gasoline imports has been compensated by a smaller bill, which in January-July totaled US$11.52bn, representing a 22.4% decrease y-o-y.
Are power tariffs really going down? CFE announced another year-over-year decrease in electricity rates for September of between 21%-30% for industrials (Spanish), 8%-18% for businesses, and 7.8% for high-consumption residential customers (DAC). On a monthly basis, however, tariffs increased 5.6%-9.4% for industrials (Spanish), 3.9%-6.3% for commercial users, and 3.9% for DAC customers. 
Strategy & Operations
Pemex is putting the brakes on exploration. The national oil champion's exploratory drilling activity has dropped to only five wells in 2015 (Spanish), as compared to the 73 wildcats completed in 2005. During the same period, the surface surveyed decreased to an average of 1.5 km2, down from 8.7 km2.
…As it carries over debt for next year. Pemex's debt from previous fiscal years, or Adefas, will double to nearly MXN120bn (about US$7.18bn) by early 2016 (Spanish). The state-run company also faces short-term obligations of over MXN51bn (or roughly US$3.4bn) (English) with numerous service providers along the oil industry chain.
Siemens wins contract to build electrical substation in Jalisco. Its US$23.55m offer beat other nine bids submitted to CFE for this project, which is planned to come onstream in March 2017 (Spanish). The substation will have a transforming capacity of 500 MVA, six feeders, and 230 kV to 400 kV power lines.
Lateral Thinking
Can you keep your food fresh with heat? Yes you can, with a solar-powered fridge (Spanish) that may also save you 33% of energy consumption. Just wait for 2018, when scientists of the Mexican Solar Energy Innovation Center expect to complete an environmentally-friendly prototype—their next target is air conditioning! 
Quote of the Week
"El tema en el arte, es sólo un medio y no un fin."
"The theme in art is just a means, not an end."
–          José Clemente Orozco, mural painter
We hope you have a productive week. Please send any news, comments, or fridge prototypes to MexicoWeekly@energynarrative.com.
Please share this with your friends and colleagues. They can sign up for free here.