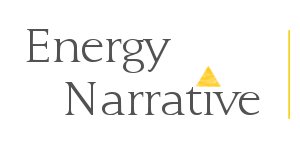 September 5, 2016 edition— Round 1.4 competitors announced; CNH is thinking of postponing Trion; and CFE's plants opened after delay.
Last Week in a Minute or less
Renewables & Electricity. Landowners in Oaxaca are considering cancelling their contracts with Demex, two CFE plants opened with a four-year delay, and five new directors were named in the state-owned company.
Natural Gas & Liquid Fuels. The industrial sector keeps fighting the CRE over the methodology that increased gas prices by 10%, Mexico banned ethanol in gasoline in its three biggest cities, and Pemex is looking for partners to update refineries.
Oil & Gas Upstream. Sixteen operators will bid in Round 1.4., the CNH is considering a postponement of Trion due to low participation, and the Sener and the CNH signed the last six contracts of Round 1.3.
Money & Power. Oil hedges covered 250 million barrels, inflation rose in August, and September will bring a new hike in gasoline and power prices.
Déjà vu all over again. Last week's readers were particularly interested in the alliance between Chevron, Exxon, and Hess to compete in Round 1.4 (Spanish) (English), the LP gas distributors' threat to cut imports (Spanish), and the cancellation of Pemex's contract with Seadrill (Spanish).
The Road to Reform
Sixteen operators will compete in Round 1.4. The National Hydrocarbons Commission (CNH) announced that all 26 applicants qualified to participate in the first deep-water auction, of which 16 are operators and 10 are financial partners (English) (Spanish). Among the 16 operators are BP, Chevron, CNOOC, ExxonMobil, Pemex, Shell, and Statoil (English).
Sener and CNH signed the last Round 1.3 six contracts. The Energy Ministry and the National Hydrocarbons Commission (CNH) concluded the signing and adjudication of Round 1.3 contracts to extract hydrocarbons from onshore fields (Spanish). At peak, 75,000 barrels of oil equivalent are expected, requiring an investment of US$1.2bn during the contract period.
CNH weighs postponement of Trion auction. The National Hydrocarbons Commission (CNH) registered only two companies to pre-qualify and participate in Pemex's farm out process, a low participation rate explained by the short time given for the offer (Spanish). Consequently, the CNH is studying a delay for the auction slated for December 5, 2016.
The industrial sector battle with the CRE continues. Industries will maintain their injunction requests against the Energy Regulatory Commission (CRE) due to the methodology that produced a 10% increase in electricity prices (Spanish). The CRE admitted its error and will make a correction industrialists demand be retroactive to March.
Five new directors named in CFE. The state-owned company appointed five new directors in charge of Operations, Financed Investment Projects, Finances, Generation, and Financial Operations (Spanish). Among the new named directors are long-time CFE officials Eduardo Arriola, Elías Pérez, Francisco de la Parra, and Jorge Araujo, and Jorge Mendoza, a former Treasury official.
Political Economy
Mexico bet on energy efficient municipalities. The Energy Minister announced the investment of US$156m in projects that will help to reduce electricity consumption in municipalities (Spanish). In the second stage of the Energy Efficiency and Sustainability Project in Municipalities (Presem), improvements in street lighting, drinking water, and construction projects will be financed.
Power debtors menace CFE. The amount owed to the state-owned company totals MXN32bn (Spanish). Most of the delinquent payers are residential users and are spread across 1,799 municipalities, 74.43% of the country's 2,417, located mainly in Estado de México, followed by Tabasco and Mexico City. The most reliable payers are in Colima and Tlaxcala states.
Pemex squanders MXN100m on medical services. The state-owned company paid MediAccess to manage services for 108,000 Pemex rightful claimants located away from Pemex hospitals. The expense transparency software to keep track of these medical services was not implemented in 50 clinics and the substitute services functioned with irregularities (Spanish).
Pemex lost interest in the domestic market. Due to lower oil prices, the state-owned company received MXN60.7bn less in domestic sales, even though it is selling higher volumes of gasoline, jet fuel, fuel oil, and natural gas (Spanish). Pemex's trade deficit quadrupled (January to June), reaching US$2.3bn (Spanish).
SME workers paid off. The war between the federal government and the Mexican Electrical Workers' Union (SME) is over after the Federal Conciliation Board made severance payments to the hold-out workers (Spanish). The payments will be used to create a trust to start a cooperative which will produce electrical power.
Sponsored Content
Platts 20th Annual Mexican Energy Conference
St. Regis Mexico City
November 14-15, 2016
If you work in energy in Mexico, this is the place you need to be. For 20 years, the Platts Mexican Energy Conference has brought together leading organizations and government institutions in Mexico's energy industries. Meet with senior officials and entrepreneurs and learn the latest about Mexico's energy reform. For more information: www.platts.com/mexicanenergy.
Market Trends
Moody's: Pemex needs the government's help. The rating agency is cautious about the state-owned company's capacity to stabilize its finances, in need of US$20bn to meet debt obligations  (Spanish). Moody's believes that the government will have to back Pemex sooner or later, although it could become a risk factor for Mexico's economy.
Oil hedges for 2017 cover 250 million barrels at $42 each. The Finance Ministry announced that 250 million barrels – equivalent to US$9.5bn – have been hedged, at the lowest price since 2008  (Spanish) (English). The oil hedges and the budgetary stabilization fund will guarantee an average price of $42 (English).
Rising gasoline and electricity prices drove inflation higher in August… Mexico's inflation shot up in the first two weeks of August due to the increase in gasoline prices announced by the Finance Ministry and the electricity tariff hike published by CFE (Spanish). The annual inflation rate climbed to 2.80% as of mid-August (English).
…and September promises even higher prices. The Finance Ministry announced that magna and diesel gasoline prices will go up by 2 centavos and 47 centavos per liter, respectively (Spanish). Industrial, commercial, and high-consumption residential tariffs for electricity will increase between 6.5% and 8.4% compared to prices one year ago.
Strategy & Operations
Mexico bans gasoline oxygenated with ethanol. From the end of October, the sale of gasoline with ethanol will be prohibited in Guadalajara, Mexico City, and Monterrey to combat ozone pollution (Spanish) (English). In the rest of the country, ethanol may be blended into gasoline up to a maximum of 5.8% ethanol by volume (English).
Ethylene output grows while propylene production shrinks. The state-owned company produced 70,870 mt of ethylene in July, a 15% increase since June, but a fall of 11.6% compared to July 2015 production (English). Pemex's propylene output reached 1,064 mt in July, a 4% drop compared to June and a 29% decrease since January.
Landowners fight wind power companies. Landowners could ask to nullify or redo the contract signed with Desarrollos Eólicos Mexicanos (Demex) in Juchitán, Oaxaca (Spanish). Lawyers for the company changed the documents on rented property from agrarian lands to civil land and the case is before an Agrarian Tribunal.
Refineries work at low capacity… Even while Mexico's refining capacity has increased by 12%, Pemex's utilization of its refineries has decreased from 91% in 2006 to 65% in 2016 (Spanish). Gasoline imports have risen in the last decade from 29% of domestic demand to 67%.
…and Pemex is looking for partners to make efficient refineries. The state-owned company wants to partner with other companies to make its refineries more efficient (Spanish). Pemex seeks to make agreements like the Deer Park refinery operation signed with Shell in Houston, providing 50% of crude oil and owning 50% of production.
Two CFE plants opened…after four years. The Agua Prieta II electricity generation plant in Sonora and the renovated Poza Rica Plant in Veracruz started operations after a four-year delay (Spanish). The Sonoran plant spent a year waiting for turbines and CFE invested US$137m in giving Poza Rica's plant a makeover.
Old School Social
Events in the world beyond your screen – go see and be seen!
The Mexico Energy Summit  is September 7 at the Marquis Reforma Hotel in Mexico City. The Summit will gather 200 leaders to cover a variety of projects in Oil & Gas, Electricity, Renewables, Mining, the Environment, Technology, Finance, Risk and Regulation. Click here to request the agenda.
The Mexican Energy Leaders 4th Annual Conference and Exhibition is September 7-8 at the Sevilla Palace Hotel, Mexico City.
The PES Transmission and Distribution Conference is September 21-24 in Morelia, Mexico.
The Texas-Mexico Business Forum is September 22-23 at the International Center for Trade, Eagle Pass, TX.
Lateral Thinking
Hi-tech imaging brings Codex Selden to life. Using hyperspectral imaging, researchers found images hidden under a layer of gesso older than the codex which is on top and dates from 1560 (English). The images present more than 20 personages per page and may help explain genealogy, power divisions, and certain archeological sites in the south of Mexico.
Quote of the Week
"No enumeres jamás en tu imaginación lo que te falta. Cuenta, por el contrario, todo lo que posees. Verás, en suma, que la vida ha sido espléndida contigo."
"Never count what you are missing. Count, on the contrary, everything you own. You will see, in short, that life has been generous with you."
Amado Nervo (1870-1919), Mexican poet and writer
We hope you have a productive week. Please send any news, comments, or a new hidden codex to MexicoWeekly@energynarrative.com.
Please share this with your friends and colleagues. They can sign up for free here.