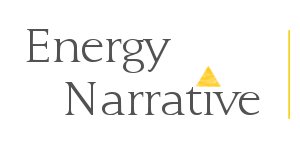 October 26, 2015 edition—CFE buys "cyber" coal, lower house OKs 2016 budget, and Mexico joins Carbon Pricing Panel.
Blind Spots
ASEA saves Pemex's bacon from Abkatún tragedy. The new oil safety agency spared Mexico's state oil company sanctions over the April oil rig accident that killed seven people and curbed overall crude output by nearly 9%. According to the ASEA probe, it was microorganisms and sulfuric acid, and not negligence (Spanish) (English), that caused the explosion.
CRE steps on the gas to meet the deadline. Mexico's energy regulator is urging Pemex franchise owners to meet the new requirements for continuing operations. With less than three months before the deadline, CRE has received only 4,606 applications, or barely 41% of the total (Spanish). 
CFE ranks high on Profeco's black list. The electricity utility accounts for 27% of all complaints (Spanish) reported to the federal consumer protection agency. Since January, CFE has registered an average of 2,273 cases monthly (Spanish) filed by its customers for billing errors, which have already triggered measures to improve metering systems. 
Someone is not walking the talk… A study led by the National Commission for Efficient Energy Use (Conuee) revealed that only 25% of government buildings (Spanish) meet the energy efficiency standards set by federal authorities. The government currently uses 1,307 buildings nationwide that house 170,000 employees and consume 377 gigawatts per hour. 
The Road to Reform
Mexico joins Carbon Pricing Panel, promising climate-smart development. President Enrique Peña Nieto has signed up for faster action on de-carbonization ahead of the Paris COP21 talks (Spanish) (English). The executive reaffirmed Mexico's pledge to cut emissions by 22% through 2030 (Spanish), expecting US$46bn in investment in 25 years for 22 GW of clean energy (English). 
Cenagas builds up its muscle. Beginning in 2016, the gas system operator will set a framework contract agreement with Pemex for controlling for one year 9,200 kilometers of pipelines across Mexico (Spanish). Cenagas will also be in charge of licensing gas pipeline projects from August next year, replacing both the state oil company and CFE. 
Political Economy
Mexico and Russia refuse to turn off the taps. In an unusual meeting with non-member states, OPEC called for a long-term, "common response to fallen oil prices" (English). Although not openly discussed, slashing production seems an unrealistic option, and as Russia and Mexico have argued (English), it is also undesirable. 
Lower house approves 2016 budget bill. The Federal Income Law projects over MXN4.76tn (≈US$286bn) in fiscal revenues (Spanish) (English). Pending Senate approval, the lower house set an exchange rate of MXN16.40 per USD, an oil price of US$50 per barrel, and a crude output of 2.247m barrels per day for 2016.
Fibra E is up and running! Since October 20, the Mexican Stock Exchange allows investors to use this investment vehicle for energy and infrastructure projects. Under Fibra E rules, at least 70% of a trust's value (Spanish) must be invested in Mexican companies, with the remainder being earmarked for government securities.
Banxico is getting less US dollars from Pemex. Since January, Mexico's central bank has purchased US$2.98bn to the state-run company (Spanish), an 80% y-o-y decrease and 78% less than the average of the past five years. By mid-October, the country's foreign reserves totaled US$178.22bn (Spanish), the lowest level in almost two years.
Market Trends
Have you turned your clock one hour back? Daylight saving time (DST) officially ended yesterday for most parts of Mexico. According to Sener estimates, in 2014 the DST allowed for nearly MXN1.5bn in savings (Spanish), equivalent to 1.123 terawatt-hours. 
Big LPG distributors expect 30% decline in end-user prices for 2016. If triggered by the planned imports liberalization, this price reduction would benefit around 80m of LPG customers (Spanish). Mexico currently consumes 710,000 tons of LPG per month (Spanish) exclusively sourced by Pemex through either local production (70%) or imports (30%). 
Petrochemicals industry remains short of its lifeblood. Last year this sector reported a trade deficit of US$32.7bn (Spanish), largely due to supply gaps in natural gas, its main input. Amid a continued decline in annual outputs, the petrochemicals industry's share of GDP has shrank to 1.9% in 2015 from 4.5% in 1995. 
Strategy & Operations
Pemex Logistics enters on stage. This subsidiary will integrate Pemex's transportation, storage and distribution activities associated with gas, LPG, and refined products. Pemex Logistics will operate 35,000 kilometers of pipelines (Spanish) (English) and will be able to store over 50 million barrels of 30+ products, becoming one of the world's top five.
CFE bets for "cyber" coal. The company held its first-ever e-auction to acquire 390,000 tons of coal (Spanish) for its Petacalco power plant in Guerrero, which Trafigura will supply at US$12.70 per gigacalorie. CFE will use the same mechanism from 2016 to feed its Coahuila coal-fired units with ~1.8m of tons annually (Spanish). 
…As it awards power transmission project in Baja California. The 1201 Transmission and Transformation (5th Phase) contract comprises three substations with four feeders of 230 kV and 161 kV, plus two power lines of 31 circuit-kilometers. The winning consortium offered US$12.47m (Spanish), or almost 6.5% less than CFE's budget ceiling.
China envisions a windy, profitable future in Mexico. Envision Energy acquired a controlling stake (English) in ViveEnergia's wind project portfolio for the construction of 600 MW of power generating capacity. The Chinese wind turbine manufacturer also agreed with the Mexican wind farm developer to invest on 1.5 GW of additional capacity through 2020.
Acciona Energía signs MOU with CFE to develop wind power. The Spanish company already runs four wind farms in Oaxaca with a cumulative capacity of 556.5 MW (Spanish) (English), and is building 49.5 MW more. Acciona is also developing two wind energy projects in Nuevo León, totaling 252 MW of installed capacity.
Lateral Thinking
Mexico, between ebb and flow… Climbing the walls of a 450-year-old church was not a good idea, until a drought let it resurface from the water (English). Meanwhile, Mexico City struggles between floods and water shortages, but grassroots movements are harvesting rainwater to ease the crisis (English)—time to get our feet wet! 
Quote of the Week
"La libertad es un recurso que sólo existe en primera persona. La libertad no puede ser dada por alguien más: es algo que la persona misma debe tomar."
"Freedom is a resource that only exists in first person. Freedom cannot be given by someone else: it is something that a person must secure for herself."
–          Enrique Krauze, historian, Redeemers: Ideas and Power in Latin America
We hope you have a productive week. Please send any news, comments, or pictures of underwater churches to MexicoWeekly@energynarrative.com.
Please share this with your friends and colleagues. They can sign up for free here.