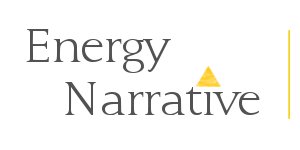 October 24, 2016 edition— Pemex's shale project approved; Trion terms eased; and Pemex's second farm-out is coming March 2017.
Last Week in a Minute or Less
Renewables & Electricity. Mexico may join the California-Berkshire electrical market; oil companies fear electric cars; and Mexico's capital invests in solar roofs.
Natural Gas & Liquid Fuels. Los Ramones increased natural gas imports; Pemex oil revenues down 41.8% from 2015; and robberies affect Braskem.
Oil & Gas Upstream. Pemex's shale project approved; Pemex eased Trion terms and will bid second farm-out in March 2017.
Money & Power. Only 6.5% of Pemex's investments will be paid; IEnova gained MXN30.4bn through the follow-on share offering; and OECD will publish Pemex's report on transparency in January.
Déjà vu all over again. Last week's readers were particularly interested in the end of incentives for solar panel installations (Spanish); the publishing of the new rules for solar panels (Spanish); and the bidding for a US$1.7bn transmission grid project (Spanish).
The Road to Reform
The CNH approved Pemex's shale project. The National Hydrocarbons Commission (CNH) authorized Pemex's first-ever proposal to invest up to US$70m to frack at 45 horizontal wells in five sections of the Tampico Misantla basin (Spanish). Drilling cannot occur until the Energy and Environmental Security Agency (ASEA) publishes regulations.
Pemex eased Trion terms for consortia. The CNH okayed consortia that include only one operator for bidding on Trion,  rather than a minimum of two operators as previously required (English) (Spanish). Consortia can now be composed of three companies, and prequalified bidders include BHP Billiton, BP, Chevron, ExxonMobil, Lukoil, Mitsubishi, Shell, and Total (English).
A phased-in liberalization of gasoline prices demands new regional demarcations for Pemex. The Finance and Public Credit Commission of the lower house issued a finding that gradual liberalization of gasoline and diesel prices is viable (Spanish).  Pemex Transformación Industrias (Pemex TRI) will consider expanding the border band to 100 km to have competitive prices (Spanish).
Pemex will bid its second farm-out in March 2017. The state-owned company will apply to the Energy Ministry to farm out the shallow water Ayin and Batsil fields in Campeche Sound (English) (Spanish). The fields have 281 million PPP barrels of crude oil equivalent, 0.75% of the country's reserves of this type.
Congress reformed the Hydrocarbons Law. The Chamber of Deputies approved changes to the Hydrocarbons Tax Law that expand tax deductions for private companies that have obtained exploration and extraction contracts (Spanish). The Federal Rights Law was approved and does not exempt private companies from paying to use pipelines or pylons.
Political Economy
The Finance Ministry estimates oil income will fall by 15.7% in 2017. Due to oil price volatility and the drop in Mexico's oil production, the projected oil revenues for the public sector in 2017 are estimated at MXN143bn (Spanish). This amount is 15.7% below the projected figure for 2016.
Pemex's use of oil rigs droped by 69%. In August, Pemex's use of oil rigs dropped to its lowest level for the year,  with 21 units in operation (Spanish). This represents a 69% per cent reduction compared to the average used in 2015, while in 2009 176 units were at work.
OECD will be transparent with Pemex in January. The Organisation for Economic Co-operation and Development (OECD) will publish the results of its study of transparency and honesty in Pemex bidding processes (Spanish). The OECD will also release its analysis of the rules and procedures of the oil biddings with a view to preventing collusion in government procurement.
Pemex paid off Campeche suppliers. The Finance Ministry reported that the state-owned company paid 99% of its debts with suppliers in Campeche and MXN225m has been channeled to the state for on lending to businesses. Pemex carried out eight purchases with Campeche and Ciudad del Carmen companies valued at MXN48m, using the non-consolidated contract scheme (Spanish).
Mexico will only pay for 6.5% of Pemex's investments. Due to struggling public finances, the state-owned company will recoup only MXN4.6bn in investments made in fields auctioned off in Round 0 although Pemex demands MXN70.6bn (Spanish). However, compensation could be less if the government finds Pemex liable for damages to the environment, communities or infrastructure (English).
Sponsored Content
Aquatech is a successful European event which has chosen Mexico as a launching platform for Latin America. In its previous edition in Amsterdam, more than 850 exhibitors were presented and it reached an audience of 18,500 potential customers from 139 countries, ranking as the worldwide leading event for treatment, drinking water processing and handling waste. October 26-28 WTC Mexico City.
Market Trends
Los Ramones shot natural gas imports. The Los Ramones second phase increased the forecast of natural gas imports to 3.8 billion cubic feet per day, a 40% increased compared to the average in 2015 (Spanish). Pemex's transport value per natural gas import pipeline has increased 63% in 2016 (Spanish).
IEnova's follow-on offer exceeded all expectations. The Sempra Energy's subsidiary gained MXN30.4bn through the follow-on share issuance (Spanish). To pay off a US$1.15bn credit taken to buy a 50% share in Gasoductos de Chihuahua,  Sempra underwriters exercised over-allotment to buy 35 million shares at 80 pesos each (English) (Spanish).
Mexico's crude oil surpasses the 40-dollar barrier. The Mexican oil price has held steady at over  40 dollars for 11 days straight, averaging US$41.53 (Spanish). The gains are a consequence of the uptick in WTI and Brent.
Pemex sold 41.8% less oil than in 2015. From January until August, the state-owned company sold MXN9.1bn of fuel, receiving 41.8% less revenue than in 2015, due to low oil prices (Spanish). The development of pipeline networks will reduce consumption of oil for electricity generation.
Mexico City invests in solar roofs. The Energy Minister created a MXN100m Guaranty Fund to promote solar energy generation in Mexico City (Spanish). The goal is to promote installation of photovoltaic panels on buildings and residences and foster collaboration between the Energy Ministry and the Mexico City government (Spanish).
Strategy & Operations
The Coahuila wind plant will be a Christmas present. The wind plant that Energías de Portugal is building in the southeast region of the state is 80% completed and will begin operations in December (Spanish). The project will generate 200MW and avoid the emission of 480,000 tons of carbon annually.
Road robberies strike Braskem. After three months in operation, the Braskem & Idesa Petrochemical complex has suffered 14 robberies on the road in Veracruz (Spanish). Each truck attacked carried goods worth between US$30,000 and US$40,000, making for a total of between US$420,000 and US$560,000 in losses, not counting additional expenses on preventive security strategies.
Mexico may join the California-Berkshire Hathaway electrical market. The National Center for Control of Natural Gas (Cenace) is considering how much Baja California could save if it joins the Energy Imbalance Market (EIM). The EIM allows for small volumes of energy to be traded across borders every five minutes (Spanish).
Oil companies fear electric cars. Although it may be a long time coming, Fitch Ratings considers the widespread use of electric cars a significant threat for the oil industry. The advice of the rating agency is to prepare for the radical changes provoked by the new technologies (Spanish).
CFE's construction of Chicoasén 2 hydroelectric plant halted. The state-owned company defaulted on second payments to 98 communal land owners and has not worked out expropriation of the lands affected by the project (Spanish). Construction of the plant, costing MXN5.5bn, began on January 2015, and also suffers from a two-month work stoppage.
Old School Social
Events in the world beyond your screen – go see and be seen!
The GLP Forum is October 25-28 at Ixtapan de la Sal Marriott Hotel & Convention Center, Ixtapan de la Sal, Estado de México.
The 5th Oil Forum is October 25-28 at Nave 1, Parque Tabasco, Villahermosa, Tabasco.
The Platts 20th Annual Mexican Energy Conference is November 14-15 at Hotel St. Regis, Mexico City. If you work in energy in Mexico, this is the place you need to be. Meet with senior officials and entrepreneurs from leading organizations and government institutions, and learn the latest about Mexico's energy reform. For more information: www.platts.com/mexicanenergy.
Lateral Thinking
The best weapons for a drug cartel: encryption and a website. Members of Mexican drug cartels shared email accounts and encrypted messages to launder millions and coordinate drug-smuggling operations (English). Pretending to be a company that sold outdoor LED screens, every reference to the screens was a code for their illegal business.
Quote of the Week
"Contigo pan y cebolla."
"With you in good times and bad."
Manuel Eduardo de Gorostiza (1789-1851), play writer, journalist, and diplomat, referring to the title of a play
We hope you have a productive week. Please send any news, comments, or new uses for encryption to MexicoWeekly@energynarrative.com.
Please share this with your friends and colleagues. They can sign up for free here.