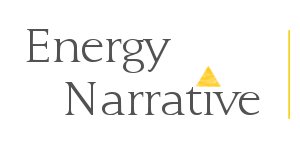 CFE awards more projects, Sener launches gas pipeline plan, and Mexico joins TPP.
Blind Spots
Pemex exports more but earns less. During the first eight months of 2015, the state oil company made US$15.68bn from oil exports (Spanish), almost half what it earned in the same period last year.
The share of crude in Mexico's total export basket thus fell to 7.1% from 11.3% in a year.
Fuel oil phase-out comes at a price. During the first half of the year, CFE cut fuel oil purchases by MXN19.42bn (Spanish), causing one-third of Pemex's refining capacity to become idle. This contributed to a 50% y-o-y reduction in domestic fuel oil sales in January-August, when they barely surpassed the MXN15.67bn mark (Spanish). 
Chronicle of a death foretold? A federal judge suspended all land-use rights given to Eólica del Sur to build the 396 MW El Espinal wind farm in Oaxaca (Spanish). This order came after indigenous communities of the Juchitán area filed for an injunction, citing violations in the project's approval process. 
Back to the wild, wild west… The election of a new oil union section leader in Tabasco turned red with the violent clash of two competing factions (Spanish). According to local reports, the confrontation left 16 people injured (three of them by gunfire), three vehicles burned, and damages to public and private property. 
The Road to Reform
Sener launches gas pipeline development plan. The energy ministry eyes US$10bn in fresh capital for expanding Mexico's gas transportation network to 20,000 kilometers by 2019 (Spanish). The five-year plan includes a gas compression unit as well as 12 new pipelines, which will help Mexico boost US gas imports to 9 Bcf/d (English). 
Energy reform is breeding the "next generation". To date, CRE has awarded 4x more permits for power generation (Spanish), and has unlocked 6x more financial resources than was registered in 2014. In January-August this year, the energy regulatory body authorized 277 energy projects with firm investment commitments of nearly US$29.12bn.
CRE issues new contract model for importing electricity. The revised terms will allow all types of local users (Spanish), and not only self-suppliers, to buy energy from foreign companies. CRE oversight will assure that physical delivery from all import-export agreements is made through the national grid in accord with domestic regulations.
Political Economy
Mexico joins 11 nations to form Trans-Pacific Partnership (TPP). Together, these Pacific Rim countries represent 72% of Mexico's external trade (Spanish) and 55% of the foreign investment it has received since 1999. Mexico sees the TPP as a launching pad to Asia which today absorbs less than 10% of its exports (English).
Banxico's foreign reserves reach 21-month low. The central bank announced that, on October 9, Mexico's international reserves fell below the US$179.31 mark (Spanish). The lowest level since January 24, 2014, this figure represents a loss of US$16.60bn since April 17 this year when reserves reached a record high of US$195.91bn.
…As the cash cow gets thinner. From January through August 2015, Pemex's contribution to the federal government's tax income dropped 50% y-o-y. This resulted from a relative increase in non-oil fiscal proceeds combined with a decline in Pemex gross revenues, 58% of which ended up in the tax pot (Spanish).
Gasoline prices push Pemex to the edge. Between January and August, the company earned MXN240.4bn from gasoline sales, equivalent to a 16% y-o-y decrease (Spanish). This was partly caused by a drop in fuel prices in Mexico's borderline cities, where the Magna and Premium brands reached MXN7.11 and MXN10.13 per liter, respectively.
Market Trends
European firms conquer Mexico's energy terrain. In the decade from 2006 to mid-2015, Mexico's energy sector has lured over US$7.3bn in FDI (Spanish). Spanish energy companies have contributed with nearly 37% of the total, while 30% has come from Dutch players and 6.3% from French investors, altogether beating US and Canadian participation.
Amdee foresees the upward wind. Mexico's Wind Energy Association (Amdee) estimates that, by 2022, the country might reach 15,000 MW of wind power capacity as it welcomes US$30bn in investments (Spanish). This year alone, six new wind farms totaling 730 MW will come onstream (English), boosting current capacity by almost 30%. 
"Waste" power might have a brighter future. According to Sener, by 2018 Mexico could generate up to 2,142 gigawatt-hours (GWh) of electricity with bagasse and landfill waste (Spanish). Today, these types of biomass contribute up to 900 GWh per year, or slightly over 1.4% of the country's clean energy output.
Strategy & Operations
CFE concludes annual procurement program as scheduled. The power utility has completed the 12 licensing rounds that comprise its consolidated purchasing plan for 2015 (Spanish). CFE has awarded MXN2.83bn through 47 contracts with 35 companies, also extending equipment supply agreements for an additional value of MXN1.04bn. 
Aselec Electricidad wins Sonora power distribution project. The 1920 Substations and Distribution Lines (6th Phase) contract comprises a 30 MVA substation, a 1.8 MVAr capacitor bank, and a 115 kV transmission line. Aselec plans to invest US$4.8m (Spanish) (English), or 14.4% less than CFE's estimate, to complete this project within a year.
…As Spanish consortium gets Empalme II CCG contract. Sonora state will also host Duro-Felguera, Elecnor, and Elecnor Mexico (Spanish), who will jointly develop the ~717 MW combined-cycle power project through April 2018. With an estimated generation cost of MXN0.7243 per kilowatt-hour, the consortium's US$397m bid stood 45.26% below CFE's estimate (English). 
Sinaloa gives Topolobampo II a second chance. CFE will call again for bids to license the 778 MW Noroeste combined-cycle gas plant (Spanish) (English), after a first round failed to produce acceptable offers. Although they met all technical and cost requirements, the seven bidders offered capacity charges above the preset limit.
Risen Energy prepares "shiny" investment in Durango. The Chinese company will soon start building a photovoltaic complex (Spanish) (English), seeking to complete the first stage by 2017. Worth US$888m, this project includes a power generating facility, a solar panel manufacturing unit, and a transmission line running to neighboring Zacatecas state.
Lateral Thinking
Another Mayan gift to the world… Yucatán's ancient civilization kept the secret for centuries; fortunately, this leafy superfood is now available even online. Full of protein, calcium, iron, carotene, potassium, and vitamin C, Chaya packs two to three times more nutrients (English) than vegetables like spinach and Chinese cabbage—how about a Mayan soup? 
Quote of the Week
"El amor es una enfermedad en un mundo en que lo único natural es el odio."
"Love is a disease in a world in which the only natural thing is hate."
–          José Emilio Pacheco, author, Battles in the Desert
We hope you have a productive week. Please send any news, comments, or Chaya recipes to MexicoWeekly@energynarrative.com.
Please share this with your friends and colleagues. They can sign up for free here.