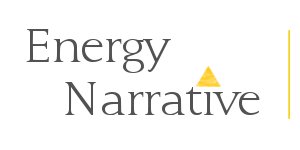 October 17, 2016 edition— Lights out on solar panel incentives; Honeywell and CFE teamed up; and the Los Ramones pipeline is almost done.
Last Week in a Minute or Less
Renewables & Electricity. The incentives for residential solar panels are cancelled and their new rules are set at last; CFE launched the bid for a US$1.7bn transmission grid project.
Natural Gas & Liquid Fuels. Analysts foresee natural gas prices will go up; Cenagas is ready for pipelines open season; and colluding gas station owners will go to prison.
Oil & Gas Upstream. Trion provoked 123 questions; the pause at Salamanca's plants did not affect production; and some doubts were raised over the OPEC deal.
Money & Power. The CFE placed a 10-year US$1bn bond; Moody's assigned Pemex notes a Baa3 rating; and Mexico's central bank considers using IMF credit line.
Déjà vu all over again. Last week's readers were particularly interested in the infiltration of organized crime in Pemex (Spanish); the new requirement that stops power generation projects (Spanish); and the strong regulations for LP gas distributors (Spanish).
The Road to Reform
Solar panel incentives were turned off… Incentives for the installation of solar panels in homes will be terminated when the new Energy Ministry manual for the systems is published (Spanish). The Energy Regulatory Commission (CRE) is analyzing all possible remuneration models for power generation by small-scale solar panels (Spanish).
…but new solar panels rules are finally set! The new manual for small scale generation systems reduced the period to obtain permits to an 18-day maximum (Spanish). The CFE will no longer connect users with its equipment, and users now have the right to install their own connections, after informing Cenace.
Cenagas gets ready for gas open season. The National Center for Control of Natural Gas (Cenagas) will launch the first open season to reserve pipeline capacity (Spanish). The Energy Ministry explained that 60% of pipeline capacity will be offered to interested users and the remaining 40% will be reserved for state-owned companies.
Trion bidding raises plenty of questions. The National Hydrocarbons Commission (CNH) received a total of 123 requests for clarification about the Trion bidding terms (Spanish). The questions about the first-ever farm-out focus on clauses discussing removal of the consortium's operator and Pemex's prior commitments with contractors.
With gasoline liberalization, gas station owners who collude will be jailed. The Federal Economic Competition Commission (Cofece) will monitor gas stations that engage in monopolistic practices such as price-fixing and shorting customers (Spanish). Meanwhile, the private sector asked the government for a simultaneous price liberalization in all states, instead of a gradual phase-in (Spanish).
Sener handed out 442 fuels import permits. The Energy Ministry (Sener) issued 442 permits to public and private companies to import 406.72 billion liters of fuel for domestic consumption (Spanish). The goal is to encourage competition between companies interested in participating in the new market-driven scheme.
Political Economy
The World Bank praised Mexico's reforms. The president of the World Bank, Jim Yong Kim, lauded the "brave" reforms developed in Mexico designed to expand the country´s economic potential (Spanish). Kim cited the energy reform as an example, and said that reaping benefits from the reforms will take time.
The BOEM and ASEA will team up to coordinate hydrocarbon activities. The US Bureau of Ocean Energy Management (BOEM) and Mexico's Agency for Safety, Energy, and Environment (ASEA) signed a cooperation agreement. The goal is to share information on environmental issues related to Gulf of Mexico offshore hydrocarbon activities (English).
Pemex renewed its Maya oil exports to the US. The state-owned company reported that Maya heavy oil exports to the northern neighbor will resume (Spanish). Both types of Maya oil, light and heavy crude, will be shipped from Salina Cruz on Mexico´s Pacific coast to the US west coast.
Pemex salaries are held down but the union budget will rise. While the budget cut for 2017 limits the salary increase for unionized workers to 3.17%, union leaders will receive a 6% boost in their allocation (Spanish). The line items "Aid to the union" and "Expenses" will receive MXN321m and MXN18m more than in 2016.
OPEC's oil output is up despite its pending deal to cut. Oil output remains near peak after OPEC informed that its production hit an eight-year high (English). Despite production cuts by Saudi Arabia, and plans for a wider reduction in quotas in November, some fear that Iran, Libya, and Nigeria are not fully committed to the deal (English).
Sponsored Content
Aquatech is a successful European event which has chosen Mexico as a launching platform for Latin America. In its previous edition in Amsterdam, more than 850 exhibitors were presented and it reached an audience of 18,500 potential customers from 139 countries, ranking as the worldwide leading event for treatment, drinking water processing and handling waste. October 26-28 WTC Mexico City.
Market Trends
Moody's assigned a Baa3 rating to Pemex's notes. The rating agency assigned a Baa3 senior unsecured rating to the US$2.1bn and US$3.5bn notes due in 2023 and 2047, respectively (English). The notes were guaranteed by Pemex subsidiaries and the ratings were based on the company's b3 baseline credit assessment (BCA).
The CFE placed a ten-year US$1bn bond. According to IFR, a Thomson Reuters financial information service, the state-owned company placed a 10-year bond for US$1bn with a 4.766% yield (Spanish). The operation was led by Bank of America, BBVA, Citigroup, and Merrill Lynch.
Natural gas imports are on the rise! According to sector analysts, natural gas imports grew 40% so far in 2016 and will keep on growing (Spanish). In the first nine months of the year, imports totaled 1.866 billion cubic feet per day to meet domestic demand, mainly for the industrial sector and power generation.
Carstens considers using Mexico's IMF credit line. Mexico's central bank will weigh using the US$90bn flexible credit line with the International Monetary Fund (IMF) to handle an "external shock" (English). Carstens stated that the credit line will not be used immediately and its use will depend on an evaluation of circumstances.
The IMF says low oil prices limited the reforms' effects. According to the International Monetary Fund, the fall in global oil prices slowed results derived from the structural reforms approved by Mexico's congress (Spanish). The IMF advised Mexico to continue pursuing execution of the reforms, even after lowering its growth forecast (English).
Strategy & Operations
Honeywell and CFE team up for two grid projects. The CFE awarded the American company two new regional smart grid projects that will deploy more than 200,000 smart electricity meters in seven cities in eastern and southeastern Mexico (English) (Spanish). The meters will reduce costs and improve service, minimizing electricity losses.
Los Ramones will be ready by the end of 2016. The Los Ramones pipeline could be finished by the end of the year, securing supply for the Bajío region (Spanish). The construction work is 76% complete and, when finished, the pipeline will transport approximately 1.2 billion cubic feet of natural gas.
ENGIE and Cubico Sustainable Investments will light up 4.5 million people. The French and British companies are looking to develop sustainable electricity generation plants for the Yucatán peninsula with a capacity of 1,800MW (Spanish). Cubico Sustainable Investments was awarded two projects in the second electricity auction involving US$700m in investments.
CFE opens the bid for a US$1.7bn grid project. The state-owned company published the preliminary conditions for a contract to build a transmission line and operate it for 25 years (Spanish). The line will carry wind energy from Oaxaca to the center of the country and requires an investment of US$1.7bn.
The stoppage in Salamanca's plants did not affect production. Pemex asserted that after the stoppage of the five plants of the Antonio M. Amor refinery in Salamanca, fuel production was not affected (Spanish). Output at the lubricant area was affected by the undersupply of necessary inputs.
Old School Social
Events in the world beyond your screen – go see and be seen!
The XL National Week of Solar Energy 2016 is October 17-21 at Centro Expositor Puebla.
The Expo Innovation and Productivity Green Forum Canacintra 2016 is October 18-20 at Convention Center William O. Jenkins, Puebla.
The GLP Forum is October 25-28 at Ixtapan de la Sal Marriott Hotel & Convention Center, Ixtapan de la Sal, Estado de México.
The 5th Oil Forum is October 25-28 at Nave 1, Parque Tabasco, Villahermosa, Tabasco.
The Platts 20th Annual Mexican Energy Conference is November 14-15 at Hotel St. Regis, Mexico City. If you work in energy in Mexico, this is the place you need to be. Meet with senior officials and entrepreneurs from leading organizations and government institutions, and learn the latest about Mexico's energy reform. For more information: www.platts.com/mexicanenergy.
Lateral Thinking
A Mexican architect designed a futuristic city set on a blurred US-Mexico border. Fernando Romero, a famous Mexican architect,  presented plans for a 3-billion square foot city situated on the US-Mexico border (English). "Border City" would integrate community dynamics for both nations and could be located at the juncture of Chihuahua, New Mexico, and Texas.
Quote of the Week
"El principal objeto de la educación no es enseñarnos a ganar el pan, sino capacitarnos para hacer agradable cada bocado."
"The main goal of education is not to teach us how to be breadwinners, but to learn how to make each bite more pleasant."
José María Vigil (1829-1909) Mexican journalist, historian and writer
We hope you have a productive week. Please send any news, comments, or new city designs over border lands to MexicoWeekly@energynarrative.com.
Please share this with your friends and colleagues. They can sign up for free here.