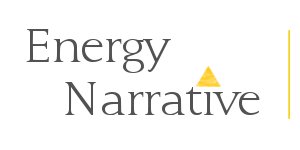 October 10, 2016 edition— 11 new oil tenders will be drafted; Trion bidders got an extra week; and Pemex issued US$4bn in bonds.
Last Week in a Minute or less
Renewables & Electricity. IEnova bets US$150m on two solar projects; Iberdrola invests 700 million euros to become the biggest private electrical company; and electricity tariffs went up again.
Natural Gas & Liquid Fuels. A strong registry will be set up before liberalizing the LP gas market; Mexico's ethylene output fell, while propylene spiked.
Oil & Gas Upstream. There will be 11 more oil tenders; bidders got an extra week to gather data about Trion; and Pemex's refinery output kept shrinking.
Money & Power. Pemex issued two US$2bn bonds and was infiltrated by organized crime; the IMF lowered Mexico's GDP growth forecast.
Déjà vu all over again. Last week's readers were particularly interested in the winners of the second electricity auction (Spanish); Pemex's 40% stake in Trion (English); and the SolarCity investment of US$1bn in Mexico (English).
The Road to Reform
The CNH will draft 11 new oil tenders. The National Hydrocarbons Commission (CNH) plans to group together deep and shallow water and onshore fields in 11 forthcoming biddings (Spanish). Three new Round 2 tenders will be launched in 2016 and 2017 and four each for Rounds 3 and 4 between 2017 and 2019.
The CNH gave an extra week for Trion bidders. The National Hydrocarbons Commission (CNH) moved the deadline for bidders to submit questions about the Trion field (English) (Spanish). The CNH also extended the deadline for publishing final terms of bidding to October 14, but maintained December 5 as the bidding day.
New requirements suspend 20 energy generation projects. According to the Mexican Academy of Energy Law (AMDE), the risks of communal conflicts associated with the new social impact requirements for investments have slowed or suspended at least 20 projects (Spanish). Among them is the first clean energy transmission line from Oaxaca to Mexico City.
The second electricity auction caught the eye of 11 countries. Some 26 companies from 11 countries will finish 36 combined-cycle, geothermal, hydroelectrical, solar, or wind plants by 2019 (Spanish). The plants involve an investment of US$4bn to sell to CFE clean energy certificates, power, and installed capacity to meet peak demand.
A gas station war is underway in Baja California. Gasoline companies in the border state are fighting to differentiate their brand and client fidelity programs to gain market share (Spanish). The competing companies are EcoGasolineras, El Rey Gasolineras, Gas Ahorro Gasmart, Grupo Rabello, Rendichicas, and VIP Market.
Political Economy
Pemex issued US$4bn in bonds. The state-owned company issued US$4bn in bonds and repurchased US$1.5bn in debt, reducing by 30% the 2018 and 2019 debt maturities (English) (Spanish). The two placements of US$2bn have seven- and 31-year maturities and offer 4.62 percent and 6.75 percent yields, respectively.
Expensive gasoline will help Mexico's economy… Gas Station operators (Amegas) report the Treasury will receive an additional 1.283 pesos per liter of Premium sold and 1.193 pesos more for Magna (Spanish). Gas prices could increase by about 8% in 2017 due to the withdrawal of fiscal incentives on the special tax on gasoline.
…but lower gasoline sales won't affect it much. The Finance Minister declared that lower revenue collection from the special gasoline tax in August will not affect public finances (Spanish). The fall in tax collection is explained by the environmental measures restricting vehicle circulation adopted temporarily in Mexico City to reduce high air pollution.
Oil Fund transfers fell 29.5%. Due to low oil prices, the transfers from the Mexican Oil Fund dropped by 29.5%, reaching MXN208.4bn, far from the MXN287.8bn for the same period in 2015 (Spanish). The Oil Fund manages the income from private companies' contracts for exploration and extraction stemming from the energy reform.
The IMF lowered Mexico's GDP growth prospects. The International Monetary Fund (IMF) lowered the 2016 and 2017 growth forecasts to 2.1 per cent and 2.3 per cent from previous projections of 2.5% and 2.6%, respectively (English) (Spanish). The reason is the weak performance of exports in the first half of the year.
Organized crime infiltrated Pemex Refinación and Logística. The refining and logistic divisions of the state-owned company have been infiltrated by workers linked to organized crime groups that build and operate the black market in fuels (Spanish). The workers are new in Pemex and most come from the states of Tabasco and Veracruz.
Sponsored Content
THE GREEN EXPO®, the leading event for the green industry in the region, is now ready for its 24th edition. This year, the event brings a wide range of solutions, technology and the most advanced conference program in its history. More than 250 exhibiting companies. 400 brands. A unique national and international roster of participants. 26 – 28, October, WTC, Mexico City.
Market Trends
Ienova will offer US$1.4bn in stock. The Sempra subsidiary will offer US$1.4bn in a primary stock offer, beginning with 323 million shares that could increase to 380 million (English) (Spanish). The stock offering will finance the recent purchases of the Ventika wind farm and Pemex's 50% stake in Gasoductos de Chihuahua (English).
Industrial and high-consumption residential electricity tariffs go up again… In October, electrical tariffs for high-consumption homes and industries will increase between 8 and 12 per cent (Spanish). For peak usage hours, industries will pay 1.61 pesos per KWh, while last year it was 1.44, an increase of 12%.
…and diesel picked up too. Magna and Premium gasoline as well as diesel are set at their highest prices for the year in October (Spanish). In November and December, prices will remain steady or go down from the current 13.98 pesos per liter for Magna, 14.81 for Premium, and 14.63 for diesel.
Before liberalizing LP gas prices, strong regulations will be set. The Energy Regulatory Commission (CRE) is trying to eliminate unauthorized distributors by issuing new permits for LP gas distribution (Spanish). The CRE seeks to enforce controls and reduce the resale of stolen LP  before the LP gas market opens.
Pemex's ethylene output fell, while propylene spiked. The state-owned company produced 68,513mt of ethylene in August, 3% less than in July and 15% less compared to August 2015 (English). In contrast, propylene production reached 1,093 mt in August, a 3% increase from July, but a 5.5% fall compared to August 2015.
Strategy & Operations
Iberdrola invests 700 million euros and remains Mexico's biggest private electric company. The Spanish company will invest 700 million euros to build four renewable energy plants in Mexico (Spanish). Iberdrola got the necessary permits for the two-year construction projects and will add a total of 600MW to its output.
IEnova will invest US$150m in two solar projects. The Sempra subsidiary won two solar projects at the second electricity auction and will invest US$150m (English) (Spanish). IEnova will build and manage the 100-megawatt Tepezala II Solar project in Aguascalientes and the 41 megawatt Rumorosa Solar project in Baja California.
Solar energy shines brighter, thanks to auctions. The long-term electricity auctions have promoted development of solar generation projects, attracting investments totaling US$4bn (Spanish). However, Acciona México's CEO notes that low solar energy prices have hit rock bottom and will stabilize in the short term (Spanish).
Mexico's refinery output shrinks. Mexican refineries continued experiencing a decline in their output, dropping to 51.6 per cent utilized capacity from 56.4 per cent last month, receiving on average 848,612 barrels per day (English) (Spanish). Last month, Pemex said the low output was due to programmed maintenance. Gasoline imports are at record levels.
Pemex pipeline may become a "white elephant". The Superior Federal Auditor (ASF) investigates the Coatzacoalcos-Salina Cruz pipeline under construction by the state-owned company with apparent deviation of MXN81.9m according to a leaked document (Spanish). The pipeline project is riddled with anomalies due to the lack of natural gas and underutilization of hydrocarbon infrastructure in the region.
Old School Social
Events in the world beyond your screen – go see and be seen!
The Mexico Energy Transition Roundtable is October 13 at the Marriott Reforma, Mexico City.
The XL National Week of Solar Energy 2016 is October 17-21 at Centro Expositor Puebla.
The GLP Forum is October 25-28 at Ixtapan de la Sal Marriott Hotel & Convention Center, Ixtapan de la Sal, Estado de México.
The 5th Oil Forum is October 25-28 at Nave 1, Parque Tabasco, Villahermosa, Tabasco.
The Platts 20th Annual Mexican Energy Conference is November 14-15 at Hotel St. Regis, Mexico City. If you work in energy in Mexico, this is the place you need to be. Meet with senior officials and entrepreneurs from leading organizations and government institutions, and learn the latest about Mexico's energy reform. For more information: www.platts.com/mexicanenergy.
Lateral Thinking
The first baby conceived by three parents was born in Mexico. The mother carried genes for Leigh syndrome and, thanks to the mitochondrial transfer procedure, the baby was conceived from her nucleus implanted in a healthy donor's egg (English). The baby was born on April 6 when his Jordanian parents went to Mexico for treatment by US doctors.
Quote of the Week
"El arte ha de ser, ante todo, un halago a los sentidos."
"Art must be, above all, a praise to the senses."
Martín Luis Guzmán (1887-1976), Mexican writer, journalist, and diplomat
We hope you have a productive week. Please send any news, comments, or new ideas to conceive healthy babies to MexicoWeekly@energynarrative.com.
Please share this with your friends and colleagues. They can sign up for free here.