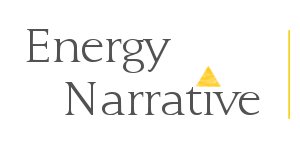 October 5, 2015—Round One picks up, government keeps VW on check, and Pemex makes new appointments.
Blind Spots
Mexican authorities keep VW on check amid international emissions-rigging scandal. Semarnat, Profepa, and Profeco are evaluating the German automaker's information to determine whether it has met local environmental regulations. Since 2009, Volkswagen has sold 32,000 diesel-powered vehicles in Mexico now suspected of being fitted with software to cheat on pollution tests (Spanish) (English).
Pemex faces "fishy" trouble in Tabasco. Over 80 fishery organizations joined to demand reparations for environmental and economic damages caused by Pemex in the Sánchez Magallanes seaport. According to the claimants, the debris of a dismantled oil rig has polluted six kilometers of the Tabasco shoreline (Spanish), damaging fishing activities. 
The Road to Reform
Thumbs up for Round One's second phase. CNH awarded three of the five shallow-water blocks on tender last week (Spanish) (English), overcoming the flop of the mid-July E&P auction. Eni won block 1, while the Pan American Energy-E&P Hidrocarburos y Servicios consortium took block 2 and the Fieldwood Energy-Petrobal partners got block 4.
CNH approves migration to five more oil contracts. The hydrocarbons commission authorized the migration of eight more Round-Zero oil fields to five E&P contracts (Spanish). This month, Sener will issue the farm-out terms for Pemex to form associations to develop these areas holding 3,298 mboe, or 7.4% of Mexico's reserves.
Get ready for next year's energy auction! This month, the government will issue the bidding rules for the first-ever reverse auction in Mexico (Spanish), scheduled for March 2016. Priced in US dollars (English), the contracts awarded will help boost power generation capacity by 40% through 2025 to secure basic supply of electricity.
CRE sets permit requirements for wholesale electricity suppliers. The energy regulator established general terms for applying to qualified- and last-resort-supply permits to participate in Mexico's new power market (Spanish). Among other requirements, applicants must define their corporate purpose and features of their project as well as their legal, technical, and financial capabilities.
…As it eases authorization process for fuel retailers. CRE has relaunched the application form by which gasoline and diesel distributors request operating permits, obligatory from 1 January 2016 (Spanish). The simplified process will help more than 11,300 fuel service stations get the authorization and avoid sanctions of up to MXN30m for non-compliance. 
Political Economy
Banxico defends the peso "like a dog". Mexico's central bank will extend its daily US dollar auctions to November 30 (Spanish) (English) to stabilize the peso. Accordingly, Banxico will be withdrawing an additional US$16.8bn from its foreign reserves as it relies on a US$70bn flexible credit line with the IMF to reassure markets (Spanish).
Oil pensions now follow inflation. Pemex and the national oil union agreed that the annual increase in pension payments of over 100,000 retired workers will match the inflation rate (Spanish). This adjustment was previously linked to annual salary reviews; the last of which was set at 3.99% against this year's average 3% price hike.
IMP is lacking 25% of its 2015 budgeted revenues. Since January, Mexico's oil R&D institute has earned MXN2.22bn less than programmed (Spanish) for the services it may provide exclusively to Pemex. Next year will likely be tougher, given Hacienda's plan to cut IMP's budget by 16% to come in at slightly over MXN7.4bn.
Market Trends
Mexico has big "greening" plans for the future. According to IEA estimates, the country will require US$150bn in investments (Spanish) to feed 35% of the power generation mix with renewables by 2024. To meet its ambitious climate change goals, Mexico will also need US$75bn to improve energy efficiency levels through 2030. 
National energy champions can make or break the new power game. Pemex and CFE's dominance of the natural gas downstream could potentially create higher power generation costs and energy prices in the wholesale electricity market (Spanish). Securing open, non-discriminatory access to the gas pipeline system will be critical for ensuring competition in supply.
Strategy & Operations
Pemex announces new appointments to downstream subsidiaries. Francisco Fuentes Saldaña will lead Pemex Logistics, while Alejandro Martínez Sibaja becomes head of Pemex Industrial Transformation (TRI) (Spanish). Pemex TRI will also have Miguel Tame Domínguez as Production Director, Marcelo Parizot Murillo as Commercial Director, and Leonardo Cornejo Serrano as Projects Director. 
Telecomm will enter the fiber optics wholesale market. The Federal Telecommunications Institute (IFT) has authorized CFE to transfer concession rights over a public broadband network (Spanish) to state-run Telecomunicaciones de México. This lays the groundwork for a fiber backbone system with nation-wide coverage as provided by the 2013 telecomm reform. 
CFE reduces T&D losses to 13.5% in January-August, down from 16% in 2012. The power utility expects that by late 2015 the losses will represent 13% of all energy produced. Electricity losses could be as low as 10% by 2018 (Spanish), thanks to US$1.86bn of investments planned for bolstering the power transmission and distribution network.
…As it awards new dedicated projects. CFE awarded project 339 SLT 2021 (Phase I) for reducing energy distribution losses (Spanish) to the Edemsa-Edemtec consortium. The ≈US$11m contract includes the installation of 16,048 AMI devices, 957 transformers with 11.74 MVA of total capacity, and 37 circuit kilometers of a 23 kV line.
Lateral Thinking
Meet the real-life limitless… Dafne Almazán just earned her psychology degree from Mexico's renowned Monterrey Tech. This girl is like any other young graduate, except that she is 13 years old (Spanish) (English) and is already on the Forbes list of 50 most powerful Mexican women (English)—forget about Mr. Bradley Cooper! 
Quote of the Week
"¡Qué poca cosa, qué inferior se habrá sentido el presidente de México ante la voz de los estudiantes, para acallarla con las armas!"
"How miserable, how inferior the president of Mexico must have felt before the students' voice, to silence it with guns!"
–          Elena Poniatowska, author, writing of the October 2, 1968, massacre of protesting university students.
We hope you have a productive week. Please send any news, comments, or gifted children's ideas to MexicoWeekly@energynarrative.com.
Please share this with your friends and colleagues. They can sign up for free here.