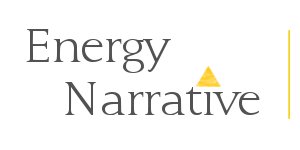 October 3, 2016 edition— OPEC finally agreed to cut output; Pemex gets 40% of Trion; SolarCity bets on Mexico.
Last Week in a Minute or less
Renewables & Electricity. SolarCity Mexico will invest US$1bn in Mexico; the second electricity auction winners were announced; and private companies will join the buy-side in the third electricity tender.
Natural Gas & Liquid Fuels. Open pipelines will be here in October; Alpek got an extension for the Petrobras petrochemical units deal; and Gas Natural will invest in distribution networks.
Oil & Gas Upstream. Pemex reduced to 40% its stake in Trion, ignoring Goldwyn's ponderings; it will also migrate three entitlements.
Money & Power. OPEC agreed to its first cut in eight years; the oil fund lost MXN398bn; and the "Bahamas Leaks" point to a handful of Pemex officials.
Déjà vu all over again. Last week's readers were particularly interested in Pemex's investment in 30 drilling wells (Spanish); Coahuila's solar farm, the biggest in Latin America (Spanish); and Pemex's 35% reduction of high-level positions (Spanish).
The Road to Reform
Pemex scaled down on its Trion stake… The state-owned company will reduce its stake in Trion to 40% from 45% to make the first deep-water venture more attractive (English) (Spanish). The National Hydrocarbons Commission (CNH) stated the designated private operator must take a 30% stake and the non-designated operator a minimum 10% stake.
…although David Goldwyn believes Pemex should delay. The former US State Department energy advisor believes that the state-owned company's terms could discourage potential partners (English). Goldwyn asserts that "it is better to have a delay than a failure", such as having ten companies apply to bid but not submit offers in the end.
Cenace finally released the names of the second auction winners. After certain criticisms, the names of most of the winning offers were revealed. The National Center of Energy Control (Cenace) disclosed that Alten Energías Renovables, CFE, Frontera México Generación, and Generadora Fénix were the big winners (Spanish).
The third electricity tender will allow private companies to buy energy. In the third electricity tender, according to the deputy secretary of Electricity, private companies can place offers to buy  from CFE and private generators (Spanish). Slated for April 2017, the third auction would offer energy, power and Clean Energy Certificates (CELs).
First and second electricity tenders will bring 52 new renewable energy plants. In the next three years, and thanks to the first electricity tender, 11 companies will operate 16 new wind and solar plants, adding 2,085MW to national capacity (Spanish). Also, 36 new renewable energy generation plants will be built (Spanish).
Political Economy
MXN398bn were taken from the oil fund. The Mexican Oil Fund for Stabilization and Development informed the Senate that last year it handed over MXN398bn to the Treasury,  Conacyt, and the transfers to states (Spanish). The Mexican Oil Fund finished last year with holdings of MXN12.6bn.
Pemex will migrate three entitlements. The National Hydrocarbons Commission (CNH) approved the migration of three Round 0 oil entitlements to two contracts (Spanish). The state-owned company can now look for new partners to extract 1.776 million barrels of crude oil equivalent in Tabasco, 7.3% of the country's total reserves.
Unionized workers were withdrawn from Round 1 fields. Pemex's corporate division of administration and services filed a request with the union to evict more than 1,000 employees who work in 19 areas of hydrocarbon extraction tendered in Round 1 (Spanish). The fields were handed over to transnational and private companies free of unionized workers.
Open pipelines may come in October. The tender for natural gas pipeline transportation will be ready in October to coincide with the new federal revenues law for 2017 (Spanish). The pipelines managed by the National Center of Gas Control (Cenagas) could be reserved by private companies for transportation.
A Pemex tanker caught fire in Veracruz. The Burgos tanker, carrying more than 160,000 barrels of gasoline and diesel, caught fire and burned off the coast of Boca del Rio, Veracruz (English) (Spanish). The Agency of Security, Energy, and Environment (ASEA) is overseeing the affected areas for possible spillage (Spanish).
Sponsored Content
Platts 20th Annual Mexican Energy Conference
St. Regis Mexico City
November 14-15, 2016
If you work in energy in Mexico, this is the place you need to be. For 20 years, the Platts Mexican Energy Conference has brought together leading organizations and government institutions in Mexico's energy industries. Meet with senior officials and entrepreneurs and learn the latest about Mexico's energy reform. For more information: www.platts.com/mexicanenergy.
Market Trends
OPEC agreed to cut production for the first time since 2008. After eight years of talks, OPEC agreed to cut its oil output to 32.5 million barrels per day from 33.24 million bpd (English) (Spanish). The production quota for each country will be settled in November, at the next formal OPEC meeting.
The Finance Ministry will follow the "Bahamas Leaks" leads. More than 400 Mexicans, including former and current Pemex employees, were named in leaks published by Süddeutsche Zeitung (English). The state-owned company confirmed that it owns Pasco International Limited in the Bahamas, with US$16.6bn in capital, and holds more investments there (Spanish).
The jet fuel market is still controlled. According to the Energy Ministry (Sener), 18 companies are now authorized to import aviation fuel, but only Aeropuertos y Servicios Auxiliares (ASA) can sell it to the final consumers (Spanish). Airlines have complained about this government monopoly that makes jet fuel more expensive than in other countries.
The Finance Minister thinks gasoline prices should be depoliticized. According to José Antonio Meade, minister of finance, the government intends its proposal for an early liberalization of gasoline prices will benefit consumers (Spanish). Although the aim is that gasoline prices will not increase, some ups and downs can be expected because of the variable tax on gasoline.
Mexico's consumer prices rose in September. The National Index of Consumer Prices (INPC) rose 0.54 per cent, the largest increase for a similar period in nine years (Spanish). Inflation rose faster and the annual core price index was above the 3% target of the central bank, a first since 2014 (English).
Strategy & Operations
SolarCity Mexico aims to invest US$1bn. If Mexico maintains certain incentives at current levels, the Mexican division of SolarCity Corp plans to invest up to US$1bn in the next five years (Spanish).  The company plans solar projects with a 50MW capacity for 2017, adding to the 30MW considered for 2016.
Alpek got an extension for its Petrobras deal. The Mexican company received a 30-day extension for exclusive talks to buy petrochemical units of the Brazilian oil firm (English) (Spanish). According to a source close to the matter, Alpek will offer US$700m for the petrochemical units.
Shell is looking to bump up Mexican projects. The transnational firm remains interested in exploration and production of hydrocarbons and retail sales in Mexico (Spanish). Shell is looking for financial partners in shallow water fields, and seeks to establish small subsidiaries for onshore extraction and develop partnerships for the rest of the value chain.
Gas Natural places a MXN3.4bn bet on its distribution networks. The Spanish company plans to invest MXN3.4bn to expand its distribution pipelines by 2020 and to get 200,000 new clients each year (Spanish). With other natural gas providers, Gas Natural Fenosa calls for resolving regulations on distributing this fuel.
Pajaritos remains unpunished five months later. After the explosion which caused the deaths of 32 workers and injured 136, Petroquímica Mexicana de Vinilo (PMV), the company that operated the Clorados III plant, received 238 recommendations after two inspections (Spanish). The company asked for an extension and no sanctions have been issued.
Old School Social
Events in the world beyond your screen – go see and be seen!
The Mexico Energy Transition Roundtable is October 13 at the Marriott Reforma, Mexico City.
The XL National Week of Solar Energy 2016 is October 17-21 at Centro Expositor Puebla.
The Green Expo is October 26-28 at the WTC, Mexico City.
Lateral Thinking
 A new GPS tool is poetry to crossborder immigrants' ears. The Transborder Immigrant Tool is a GPS safety-net tool for cellphones to help crossings of the Mexico-U.S. border, created by artists to give access to poetry and a navigation system (English). The system leads immigrants to water caches and geographic locations, while transmitting encouraging audios.
Quote of the Week
"La Revolución Mexicana fue la Revolución perfecta, pues al rico lo hizo pobre, al pobre lo hizo pendejo, al pendejo lo hizo político, y al político lo hizo rico."
"The Mexican Revolution was the perfect revolution because it made rich men poor, poor men stupid, stupid men politicians, and politicians rich."
Adolfo López Mateos (1908-1969), Mexican president from 1958 until 1964, discussing the benefits of the revolution
We hope you have a productive week. Please send any news, comments, or new GPS tools to MexicoWeekly@energynarrative.com.
Please share this with your friends and colleagues. They can sign up for free here.