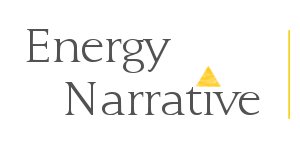 November 30, 2015 edition—Moody's downgrades the Pemex credit rating, three refineries to be upgraded, crude oil production at its lowest level
Blind Spots
New record low for crude oil production and refining. The IMF estimated Mexico will produce 2.2 million barrels per day during 2016, the lowest level since 1980 (Spanish). Pemex estimates that by the end of this year the company would have refined about 1,091 million barrels per day, the lowest amount since 1990 (English).
Morena challenges CFE. Party leader López Obrador sent 20 truckloads of civil resistance organizers to support 296,567 customers in Tabasco state who refuse to pay electricity bills they consider too high. Morena will provide legal counsel to people on a payments strike (Spanish). The company has already settled with 280,540 consumers, 48.6% of the total (Spanish).
Eight injured in Salina Cruz refinery fire. Sections of Mexico's biggest oil refinery had to be evacuated and eight workers were injured and taken to the Pemex General Hospital in Oaxaca (Spanish). Nearby schools were evacuated and local hospitals were put on alert (English).
Public debt to exceed 50% of GDP by 2017. According to the IMF, public debt would reach MXN9.38 trillion by the end of the year (Spanish). The amount includes federal government liabilities and Pemex and CFE debt. Public debt is expected to reach 52.2% of GDP by 2017.
The Road to Reform
First tender for green energies, fossil generators to come later. The Cenade estimates bids will create an additional 2500MW of power, equal to 16% of CFE's installed capacity of clean energy and attract MXN60bn in investments (Spanish). Next year, additional tenders for 3-4 year contracts will allow the participation of fossil energy generators (Spanish).
…and Pemex and CFE are expected to compete. Both companies are equipped with cogeneration or clean energies to compete in the market for basic supply. Pemex generates 300MW with gas and steam cogeneration, with possibilities to increase to 5000MW (Spanish). CFE subsidiaries such as CFE Generación could compete in every segment of the market.
Mandatory insurance in Round 1 projects. Insurance guidelines are being discussed in order to guarantee compensation for catastrophic events. Coverage of US$500m has been suggested (Spanish), depending on the capacity of international markets. Only 3-4 companies have experience using Pemex's damage insurance policy, but new insurers are expected to enter the energy sector.
Pemex's returned fields up for bidding. The CNH included 22 fields returned by Pemex in Round 1.3 (Spanish). As for the remaining 73 fields turned back by Pemex, 31 will be included in Round 2, 30 in Round 3, nine will be included in the Fifth Call, and the remaining three are not considered in the five-year plan. 
Political Economy
Government analyzed and refused investment in Pemex. Both parties agreed that Pemex could capitalize savings produced by the pension system reform (Spanish). However, the SHCP declared that no economic support would be offered to Pemex, which must deal with the oil price fall as a productive company (Spanish).
Mexico prepares candidacy for the EITI. The Extractive Industries Transparency Initiative is seen as a way to ensure total transparency in transactions of the energy reform (Spanish), although it does not put an end to corrupt practices (English). The official presentation of the candidacy will take place in February (Spanish).
US$6.4bn record payout expected from oil hedge. The Mexican government paid US$773m to lock in the price at US$76.4 per barrel, way over the average price of $46.61 during the year (English). The US$6.4bn would help to stabilize Mexican public finances. Oil hedges for 2016 have already been bought and lock in a price of US$49 a barrel (Spanish).
IMF backs Mexican economy with FCL. The IMF confirmed Mexico's economic strength by renewing its access to flexible credit line resources. The two-year FCL arrangement would offer about US$65bn (SDR 47.2bn) of liquidity if needed (English). According to the IMF analysis, the Mexican government promised to complete tax consolidation and restore international reserves (Spanish).
Market Trends
Pemex places bonds in Swiss market. The state-owned company issued a 600m Swiss franc bond for five years with a record-low coupon for Pemex of 1.5% (English). This biggest investment in CHF ever made in Latin America will be used for Pemex investment projects (Spanish).
Banxico reserves trending downward. The Bank of Mexico auctioned off almost US$20.08bn this year, 80% of which was dedicated to efforts to stabilize the exchange market, according to Moody's Analytics (Spanish). Hard currency reserves now total US$173.1bn, the lowest level since October 2013, although BlackRock considers that the reserve level is still quite high.
…and Banxico stops daily auctions of dollars. Following the IMF's advice, the Exchange Commission decided to limit daily auctions. Banxico suspended the auctions without minimum prices since Nov. 23 and kept in place the sale of US$200m with a minimum price of a 1% increase over the exchange rate of the previous day (Spanish).
Moody's downgrades Pemex's rating. The credit rating institution reduced the company's foreign and local currency ratings to Baa1 from A3 (English). In a press release, Pemex asserted that the downgrade was expected and enumerated its efforts made to improve its finances including the negotiation of pension liabilities, a reduction in payroll costs, and divestment of non-strategic resources (Spanish).
Strategy & Operations
Talos Energy looking for farm-outs with Pemex. The company plans investments for US$1bn if current explorations are successful and it is considered a likely partner with Pemex in the next bidding for farm-outs (Spanish). Next year, Talos Energy will focus on obtaining seismic data of the two areas its consortium won in Round One.
US natural gas exports rising. Gas production in the neighboring country increased 35% between 2005 and 2013 and will increase by 5.6% and 1.9% in 2015 and 2016 (Spanish). The pipeline network under development by CFE and Pemex will be used to export gas to Central and South America (Spanish).
Pemex will sell oil produced by private companies. The state-owned company will offer Round 1.3 winners commercialization of the oil produced (Spanish). Pemex will provide transportation, storage and marketing (English). Prices will be determined by international benchmarks.
Three refineries in need of renovations. The Salina Cruz, Tula, and Salamanca refineries must be upgraded by 2018 to keep pace with a competitive market (Spanish). To achieve that goal, Pemex is looking for partners to invest US$12.3bn for the construction and installation of three coking units (English).
Lateral Thinking
Mexican architect winner of Women in Sustainability Leadership Awards. Green Building and Design magazine gave the award to Alicia Silvia for her work on scores of LEED certified structures in Latin America and the US (English). Past winners of this prestigious award include Hillary Clinton in 2014 (Spanish).
Quote of the Week
"La felicidad suprema del vivir es el amor en todas sus formas."
"The supreme happiness of living is love in all its forms."
–          Diego Rivera (1886-1957), Mexican muralist artist.
We hope you have a productive week. Please send any news, comments, or sustainable ideas to MexicoWeekly@energynarrative.com.
Please share this with your friends and colleagues. They can sign up for free here.