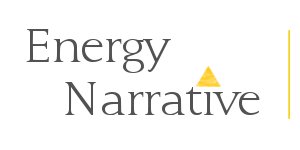 November 28, 2016 edition— Pemex relinquishes 400 contracts; PEP expects 40 partnerships; and the IMF warns Mexico.
Last Week in a Minute or Less
Renewables & Electricity. Mexico and Europe will exploit geothermal energy; Fisterra Energy launched power swap contracts; and Enel will invest US$5bn in Latin America.
Natural Gas & Liquid Fuels. Pemex will relinquish 400 natural gas contracts and Pemex gets into the shale business.
Oil & Gas Upstream. Pemex looks for shallow-water and onshore fields and expects 40 partnerships next year, and one third of social impact evaluation requests are on hold.
Money & Power. Mexico will receive US$2.9bn from oil hedges; the IMF warns Mexico over debt and capital flow reversals; and NAFTA faces a makeover.
Déjà vu all over again. Last week's readers were particularly interested in the final ten in Trion (Spanish); CFE's subsidiaries flying solo (Spanish); and the future goals of Fieldwood and Petrobal (Spanish).
Shameless Commerce
Introducing The Weekly Brief: North American Integration
The Energy Narrative team is proud to announce the launch of The Weekly Brief: North American Integration, a sister publication for The Weekly Brief: Mexico. This latest addition to The Weekly Brief family focuses on issues affecting cross-border energy flows and investments across Canada, the United States, and Mexico. The Weekly Brief: NAI touches on country-level politics and policy, continental infrastructure and investment, as well as global macroeconomic trends.
The Weekly Brief: North American Integration is an indispensable resource for any company that has continent-wide interests, is vulnerable to U.S. policy shifts, or is just itching to know what the neighbors are up to.
We'll send over a free sample later today. You can also sign up for a free one-month trial here. We hope you enjoy our latest creation!
–the Energy Narrative Team
The Road to Reform
Pemex expects 40 partnerships in 2017. The director of Pemex Exploración y Producción said that the partnerships will be focused on developing fields such as Altamira, Chicontepec, and Poza Rica (Spanish). The goal is to reactivate fields left aside due to the high cost of extraction and make them profitable.
Pemex will focus on shallow-water and onshore fields. The state-owned company will continue looking for oil fields at greater depths – between 5,000 and 7,000 meters – even without a partner (Spanish). Pemex will focus on the southeast basin in onshore and offshore fields to maintain production at 1.945 million barrels per day.
CFE squanders US$7.8bn in unfinished infrastructure. From 2002 to the third quarter of 2016, the state-owned company invested US$7.779bn in 104 unfinished infrastructure projects (Spanish). The projects were not concluded due to social problems, void biddings, theft of equipment,  and continuous budget cuts during several presidential terms.
Pemex will relinquish 400 contracts. Next month, the Energy Regulatory Commission (CRE) will announce the transfer of 400 contracts from Pemex to private companies for marketing natural gas (Spanish). This measure aims to limit the state-owned company's dominant power over the market through asymmetrical regulations that will cover 70% of the natural gas Pemex sells.
Two-thirds of social impact evaluation requests are on hold. The Energy Ministry received 1,661 Social Impact Evaluation requests (Evis) for new energy projects, but only 532 have been processed this year (Spanish). Evis are the first requirement for investors seeking to build new infrastructure for the hydrocarbons and electricity markets.
Political Economy
The IMF says Mexico will earn US$2.9bn from oil hedges. The International Monetary Fund (IMF) estimated Mexico will receive US$2.9bn from the 2016 oil hedges, thanks to plummeting crude prices (English) (Spanish). The government's hedge guaranteed Mexico a price of US$49 per barrel, 42% above the average price for Mexico's crude mix.
The government backs Pemex with MXN184bn. The state-owned company will have saved MXN38bn by year-end and has received MXN184bn from the federal government, thanks to savings achieved with the new pension regime (Spanish). The resources were obtained in promissory notes of deferred payments helping the finances of Pemex which faces labor liabilities over MXN1trillion.
Pemex provides 18% of Mexico's budget. By the end of the third quarter, oil income reached a total of MXN617bn, a 0.9% real increase compared to the same period in 2015 (Spanish). The amount is equal to 18% of total government revenues, the lowest proportion since 1994.
Pemex will lay off more workers… The Ministries of Public Education and Communications and Transport and the state-owned company will suffer the deepest job cuts in government this year. Pemex will have to eliminate 8,997 positions, and the number of employees will drop from 136,228 in 2015 to 116,601 in 2017 (Spanish).
…and especially temporary workers. In the 2017 budget, cuts in expenditures on wages are divided among Pemex Fertilizantes, with a 98% cut, Pemex Logística with a 97% reduction, and the corporate payroll to be slashed 29% (Spanish). Pemex will continue reducing the use of temporary workers.
Sponsored Content
December 8 and 9, 2016, The Woodlands, TX.
Given the importance of the energy sector for economic growth and recent developments that have positioned the North American region in a path towards energy independence, we are presenting a unique opportunity to discuss the different factors that have contributed to this major shift in the energy industry.
Market Trends
The IMF warns Mexico over debt and capital flow reversals. The International Monetary Fund (IMF) recommends Mexico lower the debt and strengthen fundamentals to contain potential capital flight (Spanish) (Spanish). The IMF warned about the effects of Donald Trump's protectionism and suggested that improved security and combatting corruption would increase investor confidence (Spanish) (Spanish).
NAFTA faces a makeover. Mexico is willing to negotiate with President-elect Trump to modernize the North American Free Trade Agreement (NAFTA) (English). Experts say a revised NAFTA may be expanded to include environmental standards and norms for the digital economy (English).
Mexico's foreign investment plunged 8.4%. Foreign direct investment (FDI) in Mexico between January and September 2016 slumped by 8.4%, with the biggest deal being the US2.1bn operation for TEVA's acquisition of RIMSA pharmaceutical firm. FDI reached US$19.7bn, while Mexico received US$21.5bn in the same period in 2015 (Spanish).
CFE announced rates will continue rising in 2017. As 80% of the cost of power depends on fuel prices, tariffs will register a "soft" increase in 2017. CFE has developed a broad program of investments focused on improving the fuel mix used in electricity production (Spanish).
Fisterra Energy launched the first power swap contracts. The Blackstone subsidiary offered the first financial swap contracts for Mexico's power market through its EKTRIA brand (Spanish). Fisterra Energy offered contracts for swap volumes of one to 20MW to institutions interested in investing or buyers exposed to electricity market risks (English).
Strategy & Operations
Pemex gets into the shale business. The state-owned company will create a special unit to exploit shale gas and shale oil to partner with private companies in future bidding rounds (Spanish). Pemex's director of Exploration said the project is viable because current technology allows shale production costs of US$35 per barrel.
Enel boosts investments in Latin America by US$5bn. The energy group will invest US$5bn in projects in Latin America between 2017 and 2019, a 6.6% rise compared to its previous plan  (Spanish). Enel expects to increase its profits by 14% annually and will put 40% of the investment into maintenance and 60% into projects.
The electricity market is a magnet for US$10bn. The president of the Solar Energy Association said the electricity market is attracting US$10bn in investments and Arab financiers are considering Mexico as a new market niche (Spanish). A United Arab Emirates delegation is visiting Mexico, looking at the country as an investment option in Latin America.
Mexico and Europe will exploit geothermal energy. Cooperation between Mexico and Europe for research on geothermal systems was announced with an investment of 20 million euros (Spanish). Mexico only utilizes 10 per cent of its geothermal potential which offers an energy source 20% cheaper than diesel and fuel oil generation.
Cantarell must be recovered. Output from Cantarell could be only 60,000 barrels per day in 2020, 2.8% of its production in 2004 (Spanish). Production could rise to 160,000 barrels per day in 2025 if double displacement technology is deployed; otherwise, the Akal field will produce only 10,000 barrels per day by 2040.
Old School Social
Events in the world beyond your screen – go see and be seen!
The XXIII Congreso del Comercio Exterior Mexicano is November 30 – December 2 at Poliforum León, León, Guanajuato.
Energy Mexico 2017 is the main energy sector event that covers all activities within the energy industry, and the only one organized by the private sector that includes a conference with the most prestigious speakers and an international scale B2B exhibit. http://www.energymexico.mx/
Lateral Thinking
A Russian nesting doll made of Mayan pyramids. A 10-meter structure was discovered underneath a 20-meter structure within the 30-meter pyramid in the Chichen Itza complex (English) (Spanish). While the largest pyramid was finished in 1050-1300, the middle structure was built from 800-1000, and the smallest pyramid was dated to 550-800.
Quote of the Week
"La suprema facultad del hombre no es la razón, sino la imaginación."
"The highest ability of mankind is not reason, but imagination."
Edmundo O'Gorman (1906-1995), Mexican historian, philosopher, and writer
We hope you have a productive week. Please send any news, comments, or hidden pyramids to MexicoWeekly@energynarrative.com.
Please share this with your friends and colleagues. They can sign up for free here.