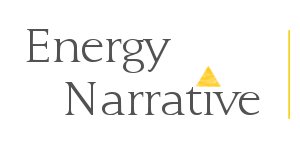 November 23, 2015—CFE now able to sell fuels, electricity market open, and Pemex pension system overhaul
Blind Spots
Power grid upgrade disrupts historic district. CFE has 43 construction works underway causing noise and traffic jams, raising dust, and slowing down retail sales, complain neighbors in Mexico City's historic central district. The works, at a cost of MXN1.43bn, started October 2014 and will end next year (Spanish).
Isolated indigenous communities will be lit up. CFE signed an alliance with the National Commission for the Development of Indigenous Peoples to invest MXN863m to extend the electricity network (Spanish). This adds to earlier investments of MXN2.6bn for 454,000 people in 19 states who did not have electricity.
Pemex seeks to return 95 Round O fields. The company was assigned 95 fields in Round O where operations cause the company to lose value (Spanish). They might be bid on in future tenders. The 2016 budget approved for the Exploration and Production subsidiary is MXN329.9bn, 18% less than this year, making it difficult to manage these marginally productive fields.
Solar energy set aside. According to the National Association of Solar Energy, CFE's bidding of 5% green energies is not enough to drive forward the development of renewables (Spanish). The association opposes including natural gas in the renewables category because it is a less expensive fossil resource (MXN70cents kWh) compared to solar (MXN1.35kWh).
The Road to Reform
Electricity bidding open to private companies. CFE will be buying at electricity auctions clean energy, power and 4-6 million clean energy certificates annually (Spanish). Private companies can sell wind, solar, and natural gas energy for 15-year contracts and the certificates for 20-year terms.
…and that is how the clean energy goal would be reached. CFE will comply with the requirement to produce at least 5% of the electricity supply with clean energy by 2018, thanks to the purchase of clean energy certificates (Spanish). That energy would be used in the basic market to ensure lower prices.
CFEnergía allowed to sell fuels and gas! The CFE's subsidiary now has access to the fuel oil market worth MXN50bn and the diesel market estimated at MXN200bn per year (Spanish). CFEnergía can sell natural gas transported in private or CENEGAS pipelines, paying the proportional capacity reserve, and gaining access to a market valued at MXN80bn.
Electrical grids renovated. CFE has awarded 15 of the 19 distribution projects and six of nine transmission projects designed to update the country's electricity network. The projects involve the investments of US$915m and work by 20 national and foreign companies (Spanish).
---
Sponsor Content from FCBI Energy
How will Mexico's renewable energy market work? Despite strong resource potential and ambitious clean energy targets, many questions remain about the future of renewable energy in Mexico. On December 1&2, RenovaMex2015 will bring together senior experts, business leaders, and government officials to shed light on the path forward.
---
Political Economy
Pemex and union reach agreement. The company and the STPRM workers agreed to modify the pension system so new hires will pass from the old retirement scheme to individual accounts (Spanish). The retirement age was increased from 55 to 60 years, and may reach 65 in 2021 (English).
…and Pemex duplicates the union's funding. The Union's General Executive Committee will receive more than MXN380m between August 2015 and July 2016 (Spanish). That is double what they received two years ago in the last contract review. The money is to be spent for administrative, operational, and transportation services and commemoration of the oil expropriation.
Pemex receives an international award. The World Oil and Gas Council awarded Pemex the prize for the best national oil company of the year (Spanish). The other nominees were ENOC, Saudi Aramco, and Statoil. Pemex's representative said the company has initiated a complete transformation to meet the targets of the energy reform.
Mexico requests admission to the IEA. The Secretary of Energy presented an official letter before the International Energy Agency declaring the country's interest in being a member (English). The proposal was supported by US and Canadian representatives (Spanish). The request was accepted and now Mexico will go through the approval process.
Market Trends
Record low price for Mexican oil. Mexican crude oil was selling on Nov. 17 at 33.36 dollars per barrel, owing to weak Chinese demand and the abundant supply of US crude oil (Spanish). That price, the lowest in seven years, further strains Pemex's budget, endangering its investment capability.
Once again Mexico's growth forecast recommended. The IMF lowered estimates for Mexico's economic growth from 2.8% to 2.5%, concerned about expected cuts in oil production (Spanish). The Fund recommended Mexico stop daily dollar auctions to support the peso and warned growth could drop further if the US economy expands less than expected (English).
Pemex's rating neutral after pensions agreement. Standard & Poor's and Fitch maintain their outlook, although Pemex pension liabilities could keep growing even with the agreement (Spanish). Employees with 15 years of service in the company can remain under the previous system that allows retirement at 55 years of age or after 25 years of service (English).
Pemex's pensions could boost retirement funds. The Afore system could grow by MXN1bn with the possible incorporation of Pemex workers to the individual account system (Spanish). In the last nine years, the Pemex work force has increased nine percent annually, which could indicate a constant flow of new clients.
Strategy & Operations
Acciona won transmission project. CFE awarded Acciona the 314LT Transmission Net project associated with the combined-cycle Empalme II plant in Sonora and Sinaloa (Spanish). With an offer of US$89.9m, 18.52% less than estimated, the project will transport electric energy generated in the combined-cycle plant to meet demand in Northeastern Mexico.
Methane emissions reduction will earn MXN500m y-o-y. The Mario Molina Center says that 54% of the emissions from oil and gas can be reduced with an investment of MXN5.2m to capture the gas (Spanish). That would decrease by 27% all polluting gas emissions of the country, with methane having 84 times more heating power than CO2 (English).
Next Energy invests US$100m in renewable energies. The company will increase its wind farm capacity by 55Mw and 14 turbines, and add another 50Mw in solar cells in Nuevo León in northern Mexico (Spanish). However, several municipalities owe MXN40m, combined, to the company in energy bills, although service has not been cut off.
Pemex, ICA Fluor and Odebrecht sign a MXN1.2bn contract. The companies will work to modernize the Tula Refinery, estimated to be completed by the second quarter of 2018 (Spanish). The ICA Fluor's contract seeks to reduce production of fuel oil and increase output of distillates of higher value (English).
Lateral Thinking
Mexico and the U.S. will share satellite data. Both nations signed a deal for Mexico to get raw information, specifically process land images and data, directly from the U.S. operated Landsat 8 satellite (English). This would help Mexico access real-time data instead of waiting for filtered information released by U.S. authorities.
Quote of the Week
"Sin claridad no hay voz de sabiduría."
"Without clarity there is no voice of wisdom."
–          Sor Juana Inés de la Cruz, seventeenth century Mexican writer
We hope you have a productive week. Please send any news, comments, or satellite data to MexicoWeekly@energynarrative.com.
Please share this with your friends and colleagues. They can sign up for free here.