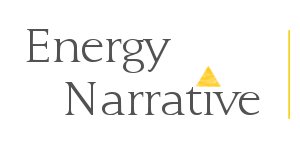 November 21, 2016 edition— Trion's final ten; US$1bn for Round 2.3; and pricy tomatoes.
Last Week in a Minute or Less
Renewables & Electricity. Jalisco will generate 35% of its power from clean energy sources; CFE's subsidiaries will start operations in 2017; and municipalities are deeply indebted to CFE.
Natural Gas & Liquid Fuels. Pemex will invest US$3.1bn to use extracted gas; Pemex will partner with international oil companies to sell abroad; and illegal taps multiply in Tamaulipas.
Oil & Gas Upstream. Six project operators and four investors registered for Trion; Pemex stops refinery upgrades; and Round 2.3 will attract US$1bn.
Money & Power. Inflation and interest rates go up, while Mexico's growth forecast plunged.
Déjà vu all over again. Last week's readers were particularly interested in the speeding up of gasoline liberalization through investment (Spanish); the final bidding terms for Trion (English); and the next meeting between Pres. Trump and Pres. Peña Nieto (English).
The Road to Reform
Ten final competitors in Trion bidding. The National Hydrocarbons Commission (CNH) reported that six companies registered as project operators and four as investors (Spanish). BHP Billiton Petróleo Operaciones de México, BP Exploration México, Chevron Energía de México, ExxonMobil Exploración y Producción México, Shell, and Total are now pre-qualified and could become part of the consortia named on Nov. 28.
In 2017, private companies will enter refining. Pemex will start its first joint ventures with private companies to reconfigure existing refineries and boost gasoline output, producing an economic impact of MXN41.9bn by 2025 (Spanish). Pemex seeks private partners who can offer capital, technology transfer, and management experience.
CFE's subsidiaries will fly solo in 2017. The Transmission, Distribution, and Basic Supply subsidiaries of the state-owned company will operate independently from January 1, 2017. The CEOs and boards of directors of each company have been named (Spanish). CFE Calificados, CFEnergía, CFE Internacional, and the subsidiary to manage legacy contracts are also ready to go independent.
Round 2.3 will attract US$1bn. Energy Secretary Pedro Joaquín Coldwell reported the Round 2.3 auction will include 14 license contracts with expected investments of US$1bn and will create 10,000 jobs (Spanish). The combined area of 2,595 square kilometers in Nuevo Leon, Tabasco, Tamaulipas, and Veracruz contains 251 million barrels of crude oil equivalent (Spanish).
Jalisco will generate 35% of its energy. The Energy Agency of the state will start promoting 30 private investment projects to generate sustainable energy (natural gas, hydroelectricity, and solar) without affecting protected areas (Spanish). The goal is to triple power generation to meet 35% of Jalisco's demand in-state.
Political Economy
Inflation reached a new high. The National Index of Consumer Prices (INPC) announced a 3.06% annual increase in October,  the highest level since March 2015 (English) (Spanish). In just one month, prices were pushed up by electricity tariffs and the hike in Magna gasoline, as well as prices of tomatoes, housing, and cars.
The 2017 budget is made law… The lower house passed the 2017 budget and the law was decreed on November 15 (Spanish) (English). The budget plan includes a MXN100bn (USD4.78bn) cut in funding for Pemex, and overall planned spending by the government will be reduced by MXN239.7bn, according to the Finance Minister.
…and the CNH and the CRE will suffer budget cuts. The budget of the National Hydrocarbons Commission (CNH) and the Energy Regulatory Commission (CRE) will have 10 and eight per cent less resources, respectively, for 2017 (Spanish). The CNH budget will total MXN290m and the CRE's MXN369m to handle more private companies.
Municipalities are deeply indebted. According to the Finance Ministry, the debt burden of 830 municipalities totals MXN47.2bn as of last June exclusive of short-term debt (Spanish). CFE frequently cuts power to its debtor municipalities, causing water shortages in some towns. Municipalities have pawned garbage trucks and machinery to make debt payments.
Tamaulipas is a minefield of illegal taps. Pemex personnel and federal police officers located nine illegal taps in Altamira and Ciudad Madero municipalities and found trucks connected to the pipeline. From January to August, 547 illegal taps have been discovered in Tamaulipas, and Altamira municipality ranks second nationally in illegal taps, with 272 (Spanish).
Market Trends
Banxico increased interest rates to 5.25%… The Bank of Mexico raised the reference rate by 50 basis points, reaching a rate of 5.25% (Spanish). Banxico asserted that Trump's victory increased uncertainty and new episodes of volatility can be expected, this being the third increase in 2016.
…and Fitch says the rate rise will pressure indebted regions. The increases in the domestic interest rate and the anticipated Fed rate hike will pressure local and regional governments saddled with debt (Spanish). Fitch estimates instability lies ahead, especially in highly indebted regions with low-credit quality.
Pemex foresees a crude reserve drawdown globally. The state-owned company considers international oil prices will climb to US$55 per barrel by 2020 due to declining reserves worldwide. The plunge in oil prices reduces investment in exploration and production and consequently affects replacement of reserves, which are more difficult and costlier to discover (Spanish).
Moody's downsized Mexico's growth… The international rating agency lowered Mexico's forecasted growth to 1.9% from between 2% and 3%, well beneath the revised forecast of the International Monetary Fund of 2.1% (Spanish). Mexico's integration with the US supply chain and the increase in uncertainty about trade agreements will affect Mexico's economic growth (English).
…and others forecast Mexico's 2017 GDP will plunge. After Trump's victory in the US elections, several banks predict the GDP will fall to 1.5% from 2.3%, a 0.75% decrease (Spanish). Banorte-Ixe slashed the forecast to 1.1% from 2.3%, and BlackRock projected GDP could fall to 1% from 2%.
Strategy & Operations
Pemex will invest US$3.1bn to use extracted gas. The state-owned company will invest US$3.1bn in the Ku Maloob Zaap field to meet its goal for use of gas (Spanish). Reducing flaring and venting would raise Pemex's use of gas to 98% and bring an additional 160 million cubic feet of gas per day to the market.
Etileno XXI boosted polyethylene output by 98%. The Braskem Idesa complex doubled polyethylene production in the third quarter, generating 166,000 mt of polyethylene, 97.6% more than in the previous quarter (English). Once the ethane supply is secured, the complex could produce 1 million mt/year of polyethylene at full capacity.
Pemex partnered up to go abroad. The state-owned company will associate with important international companies, among them BP, Chevron, ExxonMobil, Shell, and Total to operate as an international brand (Spanish). Pemex will use product swap schemes, supplying private companies' products with the state-owned company's brand or Pemex's products labelled with private brands.
Pemex hit the brakes on refinery upgrades. The state-owned company suspended certain contracts to improve refineries, including a US$568m contract with the Técnicas Reunidas company for the Minatitlán refinery (Spanish). Five of the six Pemex refineries have contracts to introduce processing capacity of low-sulfur diesel in their plants.
Fieldwood Energy will fight in Round 2.1. The CEO of the oil company said that Fieldwood and Petrobal are getting ready to go to auction for one of the 15 fields of Round 2.1. (Spanish). Another goal is to start drilling two exploratory wells in the Sound of Campeche as a farm-out partner.
Old School Social
Events in the world beyond your screen – go see and be seen!
The International Forum of Energy Mexico 2016 is November 23-24 at Querétaro Congress Center, Querétaro.
The Enverdeser Expo is November 25-27 at Centro CitiBanamex, Mexico City.
The U.S.-Mexico Energy Forum, December 8 and 9, 2016 at The Woodlands Resort and Conference Center, The Woodlands, Texas. A timely discussion on the opportunity and challenges for the energy industry in North America.
Energy Mexico 2017 is the main energy sector event that covers all activities within the energy industry, and the only one organized by the private sector that includes a conference with the most prestigious speakers and an international scale B2B exhibit. http://www.energymexico.mx/
Lateral Thinking
A deadly "jacuzzi" beneath the Gulf of Mexico. Temple University researchers discovered a lake at the bottom of the Gulf of Mexico with extremely high salt content and temperature that kills almost all animals that fall into it (English).  The so-called "Jacuzzi of Despair" is a circular pool located 10-feet above the sea floor.
Quote of the Week
"El dolor me sangraba el pensamiento, y en los labios tenía, como una rosa negra, mi silencio."
"Pain bled my thoughts out, and on my lips I had, like a black rose, my silence."
José Gorostiza (1901-1973), Mexican poet and diplomat
We hope you have a productive week. Please send any news, comments, or new images of craters in the sea to MexicoWeekly@energynarrative.com.
Please share this with your friends and colleagues. They can sign up for free here.