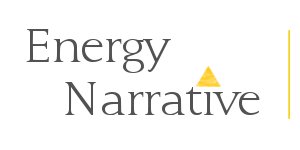 November 14, 2016 edition— Trion bidding terms published; six states will pioneer gasoline price liberalization; and Iberdrola opened a combined-cycle plant.
Last Week in a Minute or Less
Renewables & Electricity. The IEA expects US$10bn in annual investments in electricity; Iberdrola started operations of a 300MW plant; and IEnova upsized its credit line.
Natural Gas & Liquid Fuels. Pemex lost in the LP gas market; gasoline price liberalization will start in six states; and Etileno XXI reached 75% of its capacity.
Oil & Gas Upstream. Trion final bidding terms published; Pemex's new plan will speed up alliances with private companies; and PEP is in ruins.
Money & Power. After the US election, Pemex's debt will rise and the peso fell and OPEC forecast modest oil price hikes.
Déjà vu all over again. Last week's readers were particularly interested in the Cenegas opening of the pipeline market (English); project execution risks of electricity auction winners (Spanish); and Fotowatio's 300MW solar project (English).
The Road to Reform
Trion final bid rules are published. The National Hydrocarbons Commission (CNH) released the final version of the bid rules for Trion (English) (Spanish). The CNH eliminated the provisions that gave Pemex the right to unilaterally remove the operator company, required a $10bn execution guarantee, and retained the bond in the license contract.
Gasoline price liberalization will start up along the northern border… The Energy Regulatory Commission (CRE) announced that the gradual phase-in of gasoline price liberalization will start in Baja California, Chihuahua, Coahuila, Nuevo Leon, Sonora, and Tamaulipas (Spanish). The pilot will help to determine prices which will be set by February 2017.
…and investments will speed it up. The Hydrocarbon Storage Terminal (HST) project will position greater Mexico City to join northern border states as one of the first areas in which liberalization is implemented (Spanish) (English). The US$50m HST terminal will manage 300,000 barrels in Acolman, state of Mexico.
Ports need to grow by 72% to drive the energy reform. Mexico needs to increase by 72% the capacity to transport, receive, and store crude and derivatives in its ports (Spanish). Port development will imply investments of over MXN62bn, 80% to come from private multinational shipping companies, between 2016 and 2024.
Pemex lost MXN18.2bn chunk of the LP gas market. In less than a year, the state-owned company has lost MXN18.2bn worth of sales in the LP gas market, following the opening to imports by the Energy Ministry. From January to September, Pemex sold only MXN39.5bn, a 31.6% fall compared to the MXN57.8bn reached in the first nine months of 2015 (Spanish).
Political Economy
Pres. Peña Nieto and Pres. Trump will meet to define new relation. After congratulating the newly elected president of the Unites States, Pres. Enrique Peña Nieto agreed to meet Pres. Donald Trump before January 21 (English) (Spanish). Both offices will start drafting a new work plan including common interest issues such as security.
Exploration and production are Pemex's bottomless pit. Both activities represent the highest losses for the state-owned company due to recent low levels of activity. From January to September this year, Pemex Exploración y Producción lost MXN153.6bn while the refining sector added losses of MXN40.7bn (Spanish).
Pemex TRI will be in the black… in 10 years. The Pemex business plan foresees the Transformación Industrial (TRI) subsidiary will balance its finances by 2025 through alliances with private companies involved with 14 projects (Spanish). Before 2017, Pemex TRI will try to partner in a tolling scheme with the operator of a coke treatment plant in Tula.
The IEA foresees US$10bn in annual investments in electricity. The International Energy Agency (IEA) expects the energy reform will bring annual investments of US$10bn to the electricity sector to satisfy the 85% increase in demand in the next 25 years (Spanish) (English).
Private air taxis claim Toluca's airport lacked jet fuel. Private executive airlines operating at Toluca warned of a jet fuel shortage, with only three fuel tanks working to supply all airplanes (Spanish). The state-owned company Aeropuertos y Servicios Auxiliares (ASA) replied the fuel available would cover 5.4 days, the amount recommended for the airport.
Market Trends
CitiBanamex thinks gasoline prices will increase 10% in 2017. The bank estimated a 10% increase in fuel costs after gasoline liberalization is implemented, while crude oil prices will rise from US$45 to US$60 per barrel. CitiBanamex emphasized that the gasoline increase will push inflation up to 3.7% (Spanish).
OPEC forecasts a slow rise in oil prices… The organization predicted a slow increase in oil prices reaching 60 dollars per barrel in 2020 (English) (Spanish). OPEC raised its forecast by 5 dollars per barrel per year until 2020, instead of the 20 dollars estimated in the previous outlook.
…and higher growth in crude demand. The International Energy Agency (IEA) increased its forecast of world oil demand growth in 2017 by 180,000 barrels per day to total growth of 1.52 million barrels per day (English) (Spanish). The US Energy Department also increased its oil demand growth projection for 2016 by 40,000 barrels to 1.33 million barrels per day of new demand.
After the election, Pemex debt will rise… After Donald Trump's victory, the debt service burden of the state-owned company will increase and Pemex's debt will occupy a weak position (English). Pemex's financing program for 2016 includes a total debt of US$21.1bn, 34.3% placed in international markets and 31.4% in the domestic market (Spanish).
…and the peso reached a new historic minimum. The peso plunged to a record low of 20.74 to the dollar after Trump's victory, falling 13.21%, a level only seen before in 1997 (Spanish) (English). Nomura Holdings and Capital Economics said before the election Mexico's currency could fall to 25 per dollar if Trump won. Mexico's Finance Minister recognized the financial impact of the devaluation but did not announce any specific measures to contain it (Spanish).
Strategy & Operations
Iberdrola opened a 300 MW combined-cycle plant in Nuevo Leon. The Spanish company started operations at Dulces Nombres II, a 300 MW combined cycle power plant, near Monterrey to cover the region's industrial sector demand (English) (Spanish). Iberdrola will invest US$3bn in the next three years to build 10 plants, doubling its capacity in Mexico (Spanish).
Etileno XXI reached 75% of its capacity. The Mexican-Brazilian consortium of Braskem Ideasa reached 75% of its capacity in October despite small failures in heat exchangers between equipment and separation towers (Spanish). Etileno XXI overcame a 15-day undersupply of ethane to Pemex's plants and insecurity in the southern area of Veracruz.
IEnova upsized its credit line. The Sempra subsidiary increased its credit line to US$1.17bn from US$600m to use for corporate projects, investments, and working capital (English) (Spanish). The lenders are Bank of America, Bank of Nova Scotia, Bank of Tokyo-Mitsubishi, BBVA Bancomer, CitiBanamex, Mizuho Bank, Santander Mexico, and Sumitomo Mitsui Banking Corp.
Private companies ready to partner up with Pemex. According to the Business Coordinating Council (CCE), private companies are ready to associate with Pemex through farm outs to help boost production to nearly 2.2 million barrels per day by 2021 (Spanish). Pemex will continue producing 1.94 million barrels per day until 2017.
Pemex plans to kill two of its subsidiaries. The new business plan of the state-owned company includes the disappearance of at least two subsidiaries, Pemex Fertilizantes and Pemex Etileno (Spanish). No information was released regarding Pemex 's partnership with Mexichem in Clorados III-Petroquímica Mexicana de Vinilo.
Old School Social
Events in the world beyond your screen – go see and be seen!
The Platts 20th Annual Mexican Energy Conference is November 14-15 at Hotel St. Regis, Mexico City. If you work in energy in Mexico, this is the place you need to be. Meet with senior officials and entrepreneurs from leading organizations and government institutions, and learn the latest about Mexico's energy reform. For more information: www.platts.com/mexicanenergy.
The International Forum of Energy Mexico 2016 is November 23-24 at Querétaro Congress Center, Querétaro.
The Enverdeser Expo is November 25-27 at Centro CitiBanamex, Mexico City.
Energy Mexico 2017 is the main energy sector event that covers all activities within the energy industry, and the only one organized by the private sector that includes a conference with the most prestigious speakers and an international scale B2B exhibit. http://www.energymexico.mx/
Lateral Thinking
Mexico's garbage can be its new energy source. Several Mexican municipalities are unaware of how to manage their waste and Finnish entrepreneurs offered their business schemes for using waste to produce heat and electricity (English) (Spanish). In Finland, 40% of the energy generated is produced by renewable sources and from waste.
Quote of the Week
"El esqueleto de la ciencia son los hechos, pero los músculos y los nervios son el significado que se les confiere, y el alma de la ciencia son las ideas."
"The skeleton of science is made up of facts, but the muscles and nerves are the meaning bestowed to them, and the soul of science is ideas."
Ruy Pérez Tamayo (1880-1928), Mexican doctor, researcher, and academic.
We hope you have a productive week. Please send any news, comments, or new uses for waste to MexicoWeekly@energynarrative.com.
Please share this with your friends and colleagues. They can sign up for free here.