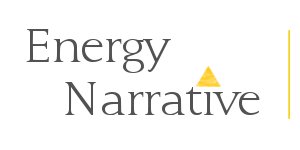 November 9, 2015—Round 1.3 picks up, Pemex faces economic and production troubles and new energy projects keep coming.
Blind Spots
Lots of losses for Pemex in the third quarter. The company's income dropped 22% this quarter y-o-y, to 313.7bn from MXN406.5, affected by the MXN90.9bn exchange rate loss and the MXN96.9bn tax charge (Spanish) (English). Pemex and CFE directors could be asked to explain to Congress these poor results (Spanish).
Annual theft of LPG totals US$971,646,000. Almost 20% of the value of Mexico's LPG sales are estimated to be stolen, amounting to an annual loss of MXN16bn. It is feared that next year's market opening would make it more difficult to track stolen gas and distinguish it from imported LPG (Spanish).
…And every hour losses because of gasoline theft run in the millions of pesos. Every day MXN47.9m worth of fuel is stolen from Pemex. Illegal taps on pipelines account for 99% of the total estimated MXN11.5bn that have been lost this year (Spanish) and the number of taps has increased 50.6% over last year.
Pemex keeps burning money: natural gas goes to waste. Due to the lack of investment in infrastructure, 8.13% of the company's natural gas production has been flared and vented this year. That is, 523 MMcfd of gas volume, worth around US$380m, are being released into the atmosphere (Spanish).
The Road to Reform
86 companies in the Round 1.3 race. CNH announced 55 Mexican and 31 foreign companies are being pre-qualified in the third bid of Round One (Spanish). They are competing for the rights to exploit 25 onshore fields in areas totaling 744km2 (Spanish). May the most attractive bid win! 
Cenegas takes over Pemex's assets. Pemex handed over 9,000 km of its pipelines with a 5,000 MMcfd natural gas capacity (Spanish). The transfer is considered a breakdown of Pemex's vertical integration and a clear example of the energy sector changes part of the reform (Spanish) (English).
Geological studies decline following Round 0. 71.8% of 2D and 91.9% of 3D seismic studies were canceled after Pemex failed to secure blocks. Most of these unexplored areas were not allocated and will be offered in the next rounds of auctions (Spanish).
The first geothermal energy concession has been awarded! With an MXN2.6bn investment, Grupo Dragon will generate between 25 and 50MW of renewable energy in Nayarit. The company will be able to use 18 wells – 3,000 meters deep – and extract 43.8m cubic meters of water (Spanish) during the next 30 years (English). 
Editorial Interlude
Take care when comparing Round One tenders. With more than 80 companies pursuing pre-qualification, it would appear the third tender is on track to repeat the success of the second. Each tender, however, offers blocks with distinct geological, contractual, and logistical characteristics, making past experience a poor predictor of future results. In addition, a recent Energy Narrative study found that fewer than 10 percent of the companies seeking pre-qualification in the third tender have participated in earlier bids, and the fourth tender is likely to bring an entirely new set of participants again. Watch this space as both upcoming tenders are well poised to bring surprises.
Political Economy
Fixed tax rates on gasoline prices for 2016. Congress changed the structure of the IEPS tax on gasoline from a variable to a fixed rate in the next year, and established a band to let prices to fluctuate no more than 3% above or below 2015 prices (Spanish). If the gas prices went over that range, government revenue would decrease. 
The electric bill keeps going down. CFE decreases in electricity bills range between 25% and 35% in the industrial sector and up to 22% for the commercial establishments (Spanish). A progressive switch from oil to gas and renewables in power generation largely explains these reduced rates (English).
Mexican government spending rose modestly, but energy sector expenses surged. Public spending grew 3.9% from January to September, a small net increase in comparison with the same period last year. Nonetheless, CNH spending increased 130.6% and the Secretary of Energy, 105%, over the same period (Spanish). 
Market Trends
Private investments available for the energy sector. The Mexican Bankers' Association has up to US$32bn available for investment in Fibra E, as an alternative to government funding (Spanish). Also, UBS Mexico estimates that international interest in this area would bring around US$10bn in investments over the next three years (Spanish). 
Pemex's production called into question. The company produced 2.265 mbpd, 23,000 less than the target established in March (Spanish). During the third quarter, Pemex imported 52% of gasoline consumed in Mexico, but at a better rate, saving US$4.2bn between January and September (Spanish).
More troubles ahead for Pemex: long-term liabilities increased. The state company's liabilities were up to MXN$3,240 trillion, growing by nearly 12% between January and September (Spanish). Employees' benefits, including pensions and benefits, comprise almost half the sum. To make things worse, the financial debt increased by 30%.
Despite lowered projections, GDP is to grow long-term thanks to the energy reform. Experts reduced expected GDP growth yet again for 2015, to 2.29% (Spanish). However, Banco Interacciones estimated that once the reform is underway, 77% of the additional GDP growth would be related to new energy projects (Spanish).
---
Sponsor Content from FCBI Energy 
How will Mexico's renewable energy market work? Despite strong resource potential and ambitious clean energy targets, many questions remain about the future of renewable energy in Mexico. On December 1&2, RenovaMex2015 will bring together senior experts, business leaders, and government officials to shed light on the path forward.
---
Strategy & Operations
Pemex and MexLub finally broke up their business partnership. Pemex sold its 49% stake in MexLub for approximately US$50m. This puts an end to an unprofitable venture in which the state-owned company invested millions in MexLub without getting any share dividends in 12 years (Spanish).
Tamaulipas, big on wind investments. Nine new wind farm projects were approved in northern Tamaulipas, adding a total of 1,526MW (English). On top of that, Windarmex announced last week a US$30m investment in a wind turbine tower factory that will create 300 new jobs (Spanish) (English).
Ready, set, go Central Gulf Project! Pemex and BlackRock started this project in which gasoline and diesel will be transported from Tuxpan to central Mexico (Spanish). Two unloading port positions, 318km of pipelines, as well as a storage and pumping station will be built, backed by a US$700m investment (English).
Gas stations join forces for better rates. By pooling their fuel purchases, Amegas, Car-Go, Onexpo and SAPI are seeking big volume savings. These measures could protect them from variable rates and the 2018 opening to competition with Pemex and other companies (Spanish).
Lateral Thinking
Watch out for fly-infested seaweed! The Mexican Navy was called into action to clean the Caribbean coast of sargassum seaweed. Before the tourist season starts, tons of rotten flora must be removed from beaches, in order to avoid blooms of algae, which could endanger fish populations (English).
Quote of the Week
"La esperanza es una especie de alimento moral que mantiene al cerebro."
"Hope is a type of moral food that feeds the brain."
–          Manuel Payno, writer, autor of Los Bandidos de Río Frío.
We hope you have a productive week. Please send any news, comments, or seaweed samples to MexicoWeekly@energynarrative.com.
Please share this with your friends and colleagues. They can sign up for free here.