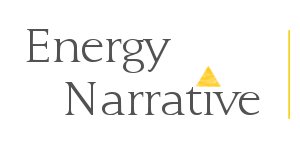 November 16, 2015—Pemex TRI starts operations, TransCanada and Kinder Morgan get gas projects.
Blind Spots
Landslide causes power outage. CFE restored service to 2,870 users affected by a landslide in Santa Fe, an upscale business and residential district in Mexico City (Spanish). Almost twenty thousand feet of land crashed down and the houses near the cliff are still exposed to future landfalls (English).
Pemex is falling behind on its bills. The company approved a modification in of its Treasury rules to increase from 20 to 180 days the window to pay contractors (Spanish). The Mexican Construction Industry Chamber and the National Manufacturing Industry Chamber complained about late payments to around 700 small and medium business (Spanish).
CNTE teachers sent to prison for seizing Pemex refinery. Two teachers would be prosecuted for aggravated robbery and forceful occupation of the Antonio Dovalí Refinery and "El Tule" Distribution and Storage Center in Oaxaca (Spanish). They were demonstrating against the education reform, which includes mandatory teachers' evaluations.
Zeta Gas under inquiry in Peru. The Peruvian subsidiary of Mexico's Grupo Zeta is among five gas distributors that are being investigated for fixing GLP market prices (Spanish). The inquiry started last July and the collusion presumably would have caused price increases ranging from 14.28 to 16.69 dollars per metric ton. 
The Road to Reform
Pemex's pipelines available to all in 80 days! The company will have to make available to third parties 19,200km fuel pipelines and 77 delivery and storage terminals beginning in February 2016 (Spanish). Detailed information about Pemex's additional transportation capacity will be published in public electronic bulletins.
…and Pemex's TRI starts operations. The subsidiary, created in only six months as a result of the reform, controls six refineries, 11 gas processors complexes, and five petrochemical plants (Spanish). Pemex TRI will be in charge of fuel commercialization to the midstream market, as well as establishing price and performance targets.
Cenagas will pay Pemex for its pipelines. The company will pay nearly MXN1bn in 2016 for the transfer of 9,000 km of pipelines, a price determined by the Mexican Treasury to cover capital returns on the investments (Spanish). Subsequent yearly payments will be lower due to depreciation, and by 2017, personnel will be reduced by almost half.
Round 1.3: more flexible terms for bidding. The CNH modified the bidding rules to allow companies with limited capital to bid for the onshore fields (Spanish). These fields, combined, could produce at peak 36,000 barrels per day (Spanish), an amount that would raise by 1.6% Mexico's oil production in three years.
Sponsor Content from FCBI Energy How will Mexico's renewable energy market work? Despite strong resource potential and ambitious clean energy targets, many questions remain about the future of renewable energy in Mexico.  On December 1&2, RenovaMex2015 will bring together senior experts, business leaders, and government officials to shed light on the path forward.
Political Economy
TPP to open government procurement. The non-discrimination rules for government procurement will be fully enforced by the tenth year of the agreement, gradually eroding the percentage of reserved contracts, including those of Pemex and CFE (Spanish). However, the TPP rules may not apply to contracts valued below 892 million dollars per year. 
CFE and workers' union negotiate on pension reform. In talks set to start in May 2016, both parties will discuss the staggering MXN591bn liability the company faces (Spanish). The fact that some union affiliates already work in private electricity companies should help ease the negotiations to transition to a new pension scheme.
Inflation rate falls to a historic low. The National Index of Consumer Prices registered a monthly increase of 0.51 percent in October, with the annual rate falling to a record low level 2.48% (Spanish). The October rise in inflation is due to increased energy prices, due to partial elimination of power subsidies, and the low annual inflation is explained by slow economic growth and a drop in the cost of telephone services (English).
 
Market Trends
OECD: Mexico will grow only 2.3%. The organization's latest forecast shows a drop from the former projection of a 2.9% increase in GDP this year. For 2016, the OECD expects the country to grow 3%, 0.5% less than the projection announced in June (Spanish). That would be below the worldwide forecast of 3.3% growth. 
More Mexican oil exports to the USA. According to the DOC, Mexico sold US$10.1bn worth of crude oil to the USA between January and September, retaining the fourth spot among suppliers of crude (Spanish). The sale totaled 192.4 million barrels, close to one million more barrels than sold to the US last year (English).
Bondholders confident despite Pemex's losses. Investors are upbeat despite Pemex's record losses for the quarter, as Pemex debt offers higher returns on capital than public debt (Spanish). Also, domestic consumption has been rising, putting the sales of Mexico's companies listed on the IPC at their second-highest level since 2012 (English).
Investors are ready… if suitable tariffs are offered. The Mexican Oil Industry Association claimed that private companies would invest between US$15 and 20bn in logistics for the energy industry over the next 10 years (Spanish). However, the CRE should define adequate rules, such as in storage tariffs, to make the investment appealing.
Strategy & Operations
Fibra E to Pemex's rescue! The Secretary of Energy explained that Fibra E investments would allow the company to maintain its development, production, and modernization plans despite major decreases in operating income. The shortage of resources is explained by the 50% drop in the price of Mexico's blend of crude oil (Spanish).
Kinder Morgan and TrailStone go further into Mexico's natural gas market. Two subsidiaries of the companies will form a joint venture to supply and transport gas to industrial markets in Monterrey (English), fueling a exporting trend that is keeping US producers afloat (English). Also, compression and looping will be added to KMI's existing Mier-Monterrey pipeline system (English).
Necaxa is back in SME's hands. The SME electrical workers' union is hiring workers to operate Necaxa hydroelectric plant, with 140MW capacity (Spanish). Four other hydroelectric plants in the states of Hidalgo, Mexico, and Puebla were also turned over to the union after a 6-year struggle to regain contracts after the closing of LFC (English).
CFE awarded TransCanada the Tuxpan-Tula pipeline. A subsidiary of the Canadian corporation won the bidding to transport natural gas from Tuxpan to central Mexico with an offer of US$297m (Spanish). TransCanada expects to invest US$500m in a 250km pipeline with 886MMcd/d capacity (English).
Lateral Thinking
Indigenous communities defeat Monsanto in soybeans' case. The Mexican Supreme Court invalidated Monsanto's permission to produced genetically modified soybeans because it did not consider the indigenous communities' right to be consulted (English). Monsanto denied that soybeans had impacted bees, reducing honey production, while the indigenous communities claimed the plants would damage their production.
Quote of the Week
"Que ningún ciudadano se perpetúe en el poder y esta será la última revolución."
"No citizen shall perpetuate himself in power, and that will be the last revolution."
–          Porfirio Díaz, 7-time president of Mexico, in his 1871 call to oust 3-term Pres. Benito Juárez.
We hope you have a productive week. Please send any news, comments, or soybeans to MexicoWeekly@energynarrative.com.
Please share this with your friends and colleagues. They can sign up for free here.