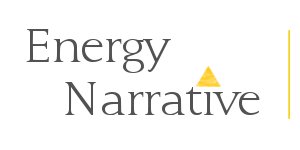 November 7, 2016 edition—Senators and the CRE liberalized gasoline prices; industrial power tariffs skyrocketed; and Fotowatio won a solar project.
Last Week in a Minute or Less
Renewables & Electricity. Fotowatio won a 300MW solar project; Acciona and Tuto Energy will build a solar plant in Sonora; and winning bidders fear obstacles.
Natural Gas & Liquid Fuels. The pipeline market is open; the Senate and the CRE okayed gasoline liberalization; and Oxxo Gas can now import gasoline.
Oil & Gas Upstream. Mexico will recover in 2020 from the oil production slump and OPEC and non-OPEC countries will reach an agreement on oversupply in November.
Money & Power. Industrial and commercial power rates rose again; Pemex lost MXN118bn in the third quarter; and CFE won MXN99bn in net income.
Déjà vu all over again. Last week's readers were particularly interested in the switch of small electricity generators to the new scheme (Spanish); the participation of the Chevron-Texaco brand in Mexico's gas station market (English); and Fitch's evaluation of Pemex's financial situation (English).
The Road to Reform
Cenegas finally opened the pipeline market. The National Center for Control of Natural Gas (Cenagas) launched the open season for natural gas transport capacity and published the terms for the offering (English)(Spanish). The National System of Natural Gas Transportation (Sistrangas), with 10,068km of pipelines, will offer 3.780 million cubic feet per day of capacity for private companies.
Electricity auction winners wake up to project execution risks. The solar energy association (Asolmex) expressed winning bidders' fears about the time periods and penalties for failure to complete the projects (Spanish). The winning companies worry about lack of definition regarding procedures to follow for projects that may have social impact.
Senators speeded up the liberalization of gasoline prices…The Senate approved the federal revenues law stating that, beginning January 1 2017, the fuel market will be opened gradually. In the regions where prices are not yet liberalized, the Finance Ministry will determine the maximum prices for Magna, Premium, and diesel by January 1 (Spanish).
…and the CRE is working against the clock. The Energy Regulatory Commission (CRE) will publish the schedule for the regional phase-in of gasoline and diesel price liberalization (Spanish) (English). Before that can happen, the Federal Economic Competition Commission (Cofece) will publish its opinion to offer guidance for producing rules to define the calendar.
Sener plans to watch for stolen gasoline. The Energy Ministry (Sener) plans to implement a system of daily monitoring to detect illicit gasoline (Spanish). All companies in the retail oil business must issue daily reports to the Energy Regulatory Commission to track the volume of gasoline sold in Mexico.
Political Economy
Pemex promised healthy finances in 2020. The state-owned company pledged to stabilize its debt reaching a "financial equilibrium" by 2019-2020 (English). Pemex Exploración y Producción will replace between 1,100 and 1,500 million barrels in reserves per year, while today there are only 9,000 million of proven reserves (Spanish).
IEA sees the energy reform as a US$40bn annual ingot… The International Energy Agency (IEA) considers that a successful energy reform is necessary to attract US$40bn of investments annually. Mexico requires USD$240bn for the electricity sector, US$640bn for exploration and production and US$130bn for energy efficiency between 2016 and 2040 (English) (Spanish).
…but Mexico will not recover from the production drop until 2020. According to the IEA, Mexico's production of crude oil will increase beginning in 2020, reaching 3.4 million barrels per day in 2040 thanks to new developments at offshore fields (English) (Spanish). Today, crude oil production fluctuates between 2.2 and 2.4 million barrels per day.
Pemex lost MXN118bn in the third quarter… The state-owned company reported a MXN118.3bn (US$6.1bn) net loss in the third quarter, less than the MXN167.5bn lost in the same period in 2015 (English) (Spanish). Continued losses are due to lower oil production, depreciation of the peso, and the fall in oil prices.
…while CFE net profit reached MXN99bn. The state-owned company reported a MXN99.9bn net profit from January through September thanks to the MXN20bn subsidy from the federal government. CFE's income increased by MXN20.1bn, 8.8% more than in 2015, and its debt rose by 11.1% during the first three quarters (Spanish).
Oil money does not equal economic growth. The four Mexican states that are home to the greatest amount of oil industry activities figure among the ten states with lowest economic growth in the country (Spanish). This year these states are mired in a deep economic depression despite enjoying decades of oil and gas riches.
Market Trends
INEGI reports that Mexico's oil exports increased after more than two years. According to the national statistics institute (INEGI), Mexico's oil exports increased by 5.7% in September, the first increase in 27 months (Spanish) (English). The amount of all export sales totaled US$32.6bn, while oil sales represented US$1.89bn.
Power rates go up again. In November, the state-owned company will increase electricity tariffs for the commercial sector by between 3.3% and 5% and for the industrial sector between 5.6% and 7.2% (Spanish). The rate increase will affect productivity and will expand operating costs that will be transferred to the end user (Spanish).
Non-OPEC countries did not make any promises… The non-OPEC participants met and did not reach a specific agreement on production, just like the OPEC members (English) (Spanish). The non-OPEC counties will meet again before the November 30 OPEC summit, and both groups stated they consider participation of non-OPEC producers in the OPEC meeting "positive".
…but the OPEC chief is confident the deal will happen. The OPEC leader said the organization members and other major oil producers will deliver an agreement this month to end oversupply (English). All OPEC members are committed to finalize and complete the agreement by November 30.
Unigel reports Pemex's lack of supply. The petrochemical firm has stopped production for the last two months due to the lack of supplies from the state-owned company (Spanish). Pemex's low levels of refining explain the lack of propylene, forcing Unigel to import its inputs, increasing its costs nine-fold.
Strategy & Operations
Fotowatio won a 300MW solar project in the second auction. The Spanish company was awarded a 300 MW solar plant project in the second auction with an offer of 2.699 US cents per kWh (English) (Spanish). Construction of the plant will start in mid-2018 and it will become operational a year later.
Solar panels are a magnet for investors. Now that the Energy Ministry has published the regulations for small-scale power generation with solar panels, analysts forecast great interest among investment funds in financing this type of project (Spanish). For distributed solar energy projects, the amount of investment fluctuates between US$1m and US$10m.
Acciona and Tuto Energy partnered up in Sonora. The Spanish company and the Biofields subsidiary will build a solar plant in Sonora costing US$400m (Spanish). The plant will be located six kilometers from Puerto Libertad and will start operating in 2019.
Oxxo Gas can now import gasoline. The Energy Ministry on October 12 granted Oxxo Gas a permit to import regular and premium gasoline for one year (Spanish). The company can import 870.5 million liters of fuel, and enters the field of companies issued permits to import 131.8bn liters of gasoline.
Pajaritos remains shut but the ethylene plant appears without damage. Although the Pajaritos complex remains closed after the April explosion, the mechanical integrity of the ethylene plant is undergoing evaluation and seems to be undamaged (English). It is not likely that the cracker will be restarted before 2017.
Old School Social
Events in the world beyond your screen – go see and be seen!
The Platts 20th Annual Mexican Energy Conference is November 14-15 at Hotel St. Regis, Mexico City. If you work in energy in Mexico, this is the place you need to be. Meet with senior officials and entrepreneurs from leading organizations and government institutions, and learn the latest about Mexico's energy reform. For more information: www.platts.com/mexicanenergy.
The International Forum of Energy Mexico 2016 is November 23-24 at Querétaro Congress Center, Querétaro.
Energy Mexico 2017 is the main energy sector event that covers all activities within the energy industry, and the only one organized by the private sector that includes a conference with the most prestigious speakers and an international scale B2B exhibit. http://www.energymexico.mx/
Lateral Thinking
Robotic mussels work to send alerts about ecosystem health. Researchers from the Northeastern University led by Brian Helmuth have planted epoxy "robomussels" outfitted with chips for the past 18 years to record temperature data and water acidification levels (English). These mussels lie off the coasts of Australia, Ireland, Mexico, the US, and the UK.
Quote of the Week
"Los pueblos, en su esfuerzo constante porque triunfen los ideales de libertad y justicia, se ven precisados en determinados momentos históricos a realizar los mayores sacrificios."
"Nations, in their constant effort to make the ideals of freedom and justice triumph, are required in certain historical moments to make extreme sacrifices."
Francisco I. Madero (1873-1913), Mexican businessman, politician, and president from 1911 until 1913
We hope you have a productive week. Please send any news, comments, or new robotic animals to track environmental damages to MexicoWeekly@energynarrative.com.
Please share this with your friends and colleagues. They can sign up for free here.