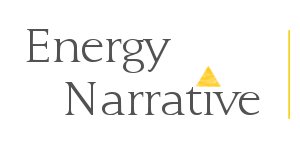 November 2, 2015 edition—Pemex gets US oil swap license, Sener offers bigger E&P pie, and Jalisco winds up.
Blind Spots 
Hurricane Patricia leaves small traces. In preparation for the cyclone's landfall, three major sea ports (English) and 300 gasoline stations (Spanish) along Mexico's Pacific shoreline shut down last week. Luckily, Patricia's strongest winds hit in a narrow, little-populated area (Spanish), allowing CFE to restore electricity services to nearly 262,000 users in about 80 hours (Spanish).
The biggest prize remains elusive… Sener announced new delays in the launching of much-awaited energy auctions and Round One's fourth phase, both scheduled originally for October (Spanish). The bid terms for the fourth E&P tender will come out after mid-November, whereas those of the power auction could be delayed until December.
Energy theft "electrifies" Yucatán, Campeche, and Quintana Roo. The three states are currently conducting 338 investigations on this illegal activity, 223 of which correspond to Quintana Roo. Illegal connections causing electricity theft are equivalent to MXN1bn per year (Spanish), or 7.7% of CFE's sales in the area. 
…As "dusty" power meters contribute to big losses. Every year, CFE reports MXN43bn in losses as it struggles to replace aging power meters with more efficient, smart devices. Since 2014, the state-run company has upgraded only 1.8m power meters (Spanish), or 4.6% of the total. 
The Road to Reform
A bigger chunk for the brave ones. Under Sener's definitive 2015-2019 E&P plan, Mexico will tender ~104.8 billion boe of remaining reserves and prospective resources (Spanish) in four bidding rounds. This represents a 2.1% increase in reserves and resources and a 31.7% larger exploration surface (Spanish) than initially proposed on June 30.
CRE pushes the envelope to cut Pemex's gas market share to 20%. The energy regulator proposed a regulation to reduce the state oil company's 62% share of domestic gas marketing to stimulate competition (Spanish). Pemex controlled 8.3 Bcf/d, or MXN188.41bn, in 2014.
Two months left and half of gas distribution permits to go. As of 22 October, CRE had granted nearly 51% of the permits (Spanish) required for gasoline stations to continue operating from early January 2016. This means that 5,756 Pemex franchise owners, out of more than 11,300, have completed the procedure.
Thumbs up for Black Rock and First Reserve in Los Ramones II. The two companies recently got CRE's approval to participate in the gas pipeline (Spanish), following their acquisition of Pemex's share. This firms up their 26 March announcement (English) of a joint US$900m investment to carry natural gas from the US to central Mexico. 
Political Economy
Meet Latin America's new poster child! The IMF said that, despite this year's slower-than-expected growth, the country stands out in the region for its low inflation and stable fiscal targets (Spanish) (English). Mexico's economy has been resilient to both a major oil price correction and a 30% currency depreciation, but financial volatility and external shocks remain considerable risks. 
Mexico's credit rating outlook is stable, but Pemex walks the thin line. Moody's will maintain the country's A3 credit rating (Spanish), considering that Mexico's large-scale, diversified economy will continue to be resilient to the external environment. The ratings agency believes, however, that the government will be hard pressed to support Pemex, which may need help as soon as next year (English). 
The wind blows against CFE in Oaxaca. Some 13 peasant and indigenous communities of the Tehuantepec Isthmus have filed written complaints against the electricity utility, citing pressures for pushing forward the Sureste II and III wind power complex (Spanish). Worth almost US$1.1bn, this project is planned to reach 585 MW of installed capacity (English). 
Market Trends
US government OKs oil swap with Mexico. Pemex got a one-year license to import up to 75,000 barrels per day of light US oil (Spanish) (English) in exchange for heavy Mexican crude. This deal will let Pemex increase the value of its refinery output and is a move toward easing a decades-long ban of US oil exports.
DST saves the day again! This year, Mexico's daylight saving time (DST) allowed for nearly 1.04 TWh in energy savings (Spanish), preventing the emission of 504,000 tons of carbon dioxide. In economic terms, DST-related savings topped MXN1.46bn at an average residential power tariff of MXN1.4048 per kWh.
Tamaulipas secures US$2bn in energy investments for the next 14 months. The state government announced 14 new energy projects (Spanish), including wind farms, oil platforms, cogeneration plants, and gas pipelines. Capital flows are expected to come from around 385 local and foreign energy companies operating in the state. 
More expensive solar panels, less profitable investments. Beginning this year, imported solar modules are charged with a 15% value-added tax (Spanish) after being reclassified as DC generators instead of diodes. This has increased project development costs by 10%, effectively jeopardizing investments of US$4bn in 36 solar energy plants. 
Strategy & Operations
Pemex will search for light oil in Mexico's deepwater. CNH authorized the state oil company to start drilling the Tiaras-1 exploration well (Spanish) in the Gulf of Mexico's Perdido area. The MXN2.24bn earmarked for this project (Spanish) will be split between drilling works (79%) and the completion process (21%).
…As it eyes US$21.3bn capital flow for drilling and services by 2024. Pemex seeks partners to acquire 39 oil platforms, replace 62, and purchase modular equipment for drilling operations over the next decade. Mexico's oil rigs market could more than double to US$6.9bn annually (Spanish) as the services, logistics, and materials businesses reach US$14.4bn.
Dragón extends its wings over Jalisco. Mexican Grupo Salinas's energy subsidiary will start building a 64 MW wind farm in the Ojuelos municipality from Q1 2016. Worth US$200m (Spanish), this project will let Dragón expand its wind power capacity to 114 MW in the area. 
…Where Enel Green Power has big plans too. The Ojuelos municipality will also host the Italian energy company for the construction of the 129 MW Palo Alto wind farm (Spanish). Worth US$250m, this project will let Enel grow its wind power portfolio in Mexico to over 600 MW of installed generation capacity (English). 
Siemens will give H-class power to CFE. The Munich-based conglomerate will supply gas turbines and equipment (Spanish) (English) to CFE's 615 MW Valle de México II combined cycle power plant. Starting operations in late 2017, this project will be executed by Spain's Grupo ACS through three of its subsidiaries. 
Lateral Thinking
Paleontologists discover Jurassic Park's Gallimimus cousin. A group of UNAM researchers found a new species of ostrich-like dinosaur in northern Mexico, calling it Tototlmimus packardensis (English). Resembling living ostriches and rheas, this creature lived around 72m years ago during the Late Cretaceous era—beware of the upcoming "dino-stampede"!
Quote of the Week
"Un libro, como un viaje, se comienza con inquietud y se termina con melancolía."
"A book, like a journey, starts with inquisitiveness and ends with melancholy."
José Vasconcelos, educator and writer
We hope you have a productive week. Please send any news, comments, or dinosaur eggs to MexicoWeekly@energynarrative.com.
Please share this with your friends and colleagues. They can sign up for free here.