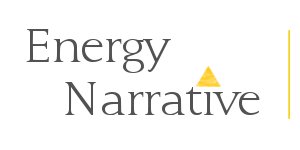 May 4, 2015 edition—Pemex's identity crisis, holding back the wind, and a looming labor shortage
Blind Spots
Gone with the wind? Members of the indigenous community of Juchitán presented an amparo lawsuit (Spanish) against Eólica del Sur's consultation process for the construction of a 396 MW wind project. This adds to a record of disputes that threaten Oaxaca state's plan to achieve 8 GW of installed wind capacity by 2024 (English).
Record fuel theft in 2014 as Pemex continues to spot illegal taps. Between 2013 and 2014, the number of reported incidents almost tripled, going from 559 to 1,577 (Spanish). Stolen fuel normally comes from illegal pipeline taps, of which 1,211 were registered during Q1 this year (English). 
The Road to Reform
Modified service contracts offer greater incentives to providers. Mexico's pre-reform service contracts are being migrated to offer shorter lead times, better management rules, and a clearer operational focus. Altogether, the new structure may multiply project value by up to six times (Spanish). Pemex is betting on these contracts to boost production in the Tsimin-Xux and Ayatsil-Tekel fields.
IEA applauds Mexico's energy reform. Fatih Birol, head of IEA's Global Energy Economics division, said that Mexico's energy reform could boost oil production to some 4 million barrels per day by 2025 (Spanish) to render about US$300bn in revenues. This will require capital inflows of roughly US$500bn over the next decade (English).
How green is Mexico's energy future? The Wilson Center's Mexico Institute hosted Sener's energy planning frontman, Leonardo Beltrán, who spoke on Mexico's energy reform and the prospects for renewable energy and CO2 emissions reductions (English). The Institute also launched a new publication analyzing the situation of renewable energy in Mexico's northern border region (English).
Upcoming bidding rounds forecast a very hot summer. Rice University's Baker Institute organized a series of panel discussions on the details of Mexico's bidding process (Spanish), the pace of reform efforts in terms of geopolitical and price volatility, and the role of the rule of law in the reform's implementation.
Ground rules for Pemex's seven daughters. Pemex has issued its organic statute in the official gazette, setting internal rules and competences for the seven subsidiaries that form its new structure (Spanish). The company's business units will now be split (Spanish) into exploration and production, industrial transformation, drilling, logistics, cogeneration, fertilizers, and ethylene operations.
Editorial Interlude
Pemex takes an important step toward resolving its identity crisis. Pemex, like every company operating in Mexico's energy sector, must decide what it wants to be when it grows up; where should it spend its time and energy among the myriad new opportunities that the reforms will bring? Losing its monopoly status gives Pemex the chance to escape the burden of being all things to all people and focus on its areas of competitive advantage.
Its new organizational structure, complete with seven subsidiaries, will help (see previous article in Strategy & Operations). By splitting out specific support units (co-generation and drilling) and specific end products (fertilizers and ethylene), Pemex has set the stage to attract specialized partners or potentially spin out entire groups if they no longer fit in a future corporate plan. Energy Narrative's report Pemex in Times of Low Oil Prices (February, 2015) argued that Pemex's budget cuts could be a catalyst for the company's transformation. The new corporate structure suggests the process is continuing apace. 
Political Economy
IFAI opens the black box. The Federal Institute for Access to Information requested Pemex to disclose the transfers made between 1994 and 2014 to the national oil union in Tabasco (Spanish). At least 180 unions will be subject to stricter oversight under the new General Transparency Law that Congress passed in mid-April (Spanish). 
Market Trends
Where will the talent come from? Mexico's energy sector will require around 135,000 new employees over the next five years (Spanish)—Pemex alone could need as many as 50,000 workers. Yet Mexico's main universities could graduate just 3,500 professionals in that period, potentially challenging the local content target of 35% by 2025.
Maquiladoras long for lower power tariffs. The exports-oriented maquiladora industry saw power tariff reductions of between 7% and 12% (Spanish) in the first three months of 2015. By contrast, tariffs have decreased by 23%-32% for large manufacturers and 10%-20% for commercial energy users.
The oil export roller coaster. Mexico's crude oil export revenue surpassed US$34.1bn in March this year, a 2.7% y-o-y increase (Spanish). The picture is less rosy when January and February are added in: Q1 2015 oil export revenue was down an annualized 46% (English).
Strategy & Operations
In Baja, the sun shines for everyone. Intermountain Energy Partners's EPLA will begin the construction of a 150 MW solar power plant (Spanish) (English) in Baja California in late 2015. Worth nearly US$280m, this project will target the local industrial sector, with the first stage locking in up to 50 supply agreements.
Local regulation: the fine print in Gas Natural Fenosa's expansion plan. The Spanish company eyes a 10% increase in its 1.4m client portfolio (Spanish), with total investments surpassing MXN2bn this year. However, it remains wary of local regulations which have created bottlenecks in project approval processes.
Pemex bullish on U.S. oil swap deal. PMI, the state oil company's trading arm, expects that the US government will lift its oil-exports ban (Spanish) in order to sell 100,000 barrels a day of light oil to Mexico, in exchange for the latter's heavier blend (English).
Pemex handed a MXN506m penalty to Oceanografía. Covering from 28 February 2014 to April this year, the sanction follows the termination of 27 contracts with Oceanografía (Spanish) for non-fulfillment of its service obligations. Pemex has transferred these licenses to other service providers, avoiding a negative impact on oil production operations.
Lateral Thinking 
Mexico's contribution to the Saudis' thirst. A Mexican biotech researcher from Saudi Arabia's KAUST is working on a new forward osmosis method for water desalination and reuse. Consuming 50% less energy than conventional fuel-based desalination (Spanish), this method could bring huge benefits for a country that reclaims over 60% of its drinking water from the sea.
Quote of the Week
"Cada suspiro es como un sorbo de vida del que uno se deshace."
"Every sigh is like a drop of life being swallowed up."
–          Juan Rulfo, Pedro Páramo
We hope you have a productive week. Please send any news, comments, or samples of tasty seawater to MexicoWeekly@energynarrative.com.
Please share this with your friends and colleagues. They can sign up for free here.