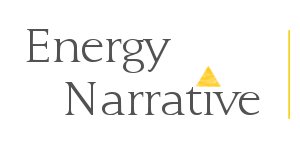 May 30, 2016 edition— CFE keeps its rating; stronger energy ties with Asia; and the CNH approved new drilling.
Blind Spots
Refineries are taking more than they give. Capacity utilization at Pemex's refineries decreased to 66% from 77% since 2010, and output of petroleum products fell from 1.203 to 1.092 million barrels per day in the same period (Spanish). Meanwhile, investment in refineries increased 58% in the same period, to almost MXN51bn from more than MXN32bn (Spanish).
Pemex's reserves are down by a quarter… Last year, Pemex proved reserves were 22% lower than in 2014, totaling 7.977 billion barrels (Spanish). The 120 million barrels of oil equivalent of proven reserves added last year did not compensate for the oil that was produced and the drop in  development in 2015 (English).
…and they lost half their value. The reserves suffered a loss of almost US$218.8bn in value due to the decline of oil prices and the reduced volume of reserves (Spanish). The economic value of the proved oil reserves was US$429.1bn in 2015.
Aura Solar has been off for 20 months. Mexico's biggest solar energy park, located in La Paz, Baja California Sur, has not operated since September 2014 after suffering damages from hurricane Odile (Spanish). The hurricane affected 132,000 photovoltaic panels and it is not known if the plant can generate power again.
Déjà vu all over again. Last week's readers were particularly interested in the modifications in the second Wholesale Electricity Market (MEM) (Spanish), the offering of the new project portfolio for modernization of the electrical sector (Spanish), and the opposition to the construction of the Tula pipeline (Spanish).
Shameless Commerce Interlude
Starting the transition…  As we mentioned earlier, starting June 1 we will no longer offer free subscriptions to The Weekly Brief: Mexico.  Current subscribers will have until July 1 to switch to a paid subscription – you will continue to receive the Brief throughout June so you can sample the new features as we roll them out.  Paid subscriptions will be offered for individuals (for your eyes only…) and for corporate accounts with an unlimited number of users -keep an eye out for more details in an email specifically about the transition later this week.
We are excited about this next step for the Weekly Brief, and can't wait to show you the changes we have been working on…
The Road to Reform
The CNH approved new drilling. The National Hydrocarbon Commission (CNH) will allow the drilling of the Maximino-101 well (Spanish). The new platform will be near the Tamaulipas coast in the Perdido area, and the aim is to increase reserves at a cost of approximately 50% less than the Maximino-1 well (Spanish).
…after making a legal boo-boo in Round 1.3. The prohibition on forming consortia comprised of the first and the second bidders if the winner did not sign its contract is an ex post facto regulation. As the rules were changed retroactively, this could be considered unconstitutional, according to specialized lawyers (Spanish).
The oil sector opening threatens 70% of gas stations. Approximately 8,400 gas stations may close due to the open market. Most of the vulnerable gas stations are small or medium family businesses that will be forced to close or become part of strong groups (Spanish).
Pemex negotiates with deep-water partners. The state-owned company is in talks with Chevron, Exxon Mobil, and Total SA about partnering in offshore areas and making joint bids in the deep water auctions in December (Spanish). Pemex may also initiate negotiations with Statoil (English). Spokespersons for Chevron, Exxon, and Statoil declined to comment.
Political Economy
Workers' pensions are financing Pemex and CFE. The administrators of Mexico's 11 private pension funds (Afores) backed up Pemex and CFE with a MXN104.4bn investment, the second highest concentration of their combined portfolios. In the first quarter, Pemex received MXN60.5bn and CFE MXN43.9m from the individual accounts of the Afore system (Spanish).
CFE vs. workers' union: round two. The state-owned company is facing union opposition in talks to require five more years of service for retirement eligibility, from 15 to 20 years of seniority (Spanish). One of the goals achieved with the negotiation was to convert MXN160bn of CFE's labor liabilities into public debt (Spanish).
Pemex continues serving its debt. According to the Confederation of Industrial Chambers (Concamin), the state-owned company is close to making payments on MXN25bn in debt to its suppliers (Spanish). Pemex has an additional MXN30bn available for paying off more debts on which administrative procedures are pending and should conclude soon.
Low oil prices are tightening the 2017 budget. Because of the drop in oil income, the allocation of public resources will be improved. The Finance Ministry announced that performance of all government programs will be measured, and decisions will direct more resources to the more efficient programs (Spanish).
Market Trends
Moody's rated Pemex's bonds Baa3. The rating agency assigned a Baa3 senior unsecured rating to the state-owned company's notes of 150m Swiss franc bonds due 2021 and 225m Swiss franc bonds due 2018 (English). Despite the negative outlook on the ratings, the strong likelihood of extraordinary government support bolsters the company's standing.
Natural gas prices will be liberated by 2017! After January 1, natural gas prices will be set by the market in the north of the country and in all areas where imported gas is consumed (Spanish). In the southern region, still controlled by Pemex, price regulation will continue until market competition develops.
After labor union agreement, CFE's ratings do not move. Although an improvement in the state-owned company's rating was expected after the agreement with its union, S&P Global announced that it remains unchanged (English) (Spanish). However, the agreement that reduces CFE labor liabilities is considered a "positive development" that may improve company finances.
Clean diesel investment got slashed. Pemex decreased by 70% its budget for building and updating plants to produce clean diesel. Amidst the debate over quality of fuels, the budget for remodeling projects approved by Congress for this year was MXN19.2bn, but the Pemex board lowered it to MXN5.7bn (Spanish).
Strategy & Operations
Is a free market in fuel prices getting closer? The head of Gulf Mexico expects the Finance Ministry will advance liberalization of gasoline prices to sometime before 2018 (Spanish). Since permission to import fuels came nine months early, a change in the pricing system is expected to justify purchase of imported fuels (English).
Energy ties with Asia strengthen. Thirteen Malaysian companies are analyzing the possibility of investing in the electricity sector, reports the Malaysian Trade Ministry (Spanish). In recent months, Pemex increased its light oil sales in Asia to 214,000 barrels per day in April, up from 193,000 barrels per day in March (Spanish).
IEnova and TransCanada partnered to fight for the Texas-Tuxpan pipeline. Infraestructura Marina del Golfo (IMG), a subsidiary of IEnova, with a 40% stake, and TransCanada, holding 60%, presented an offer in the tender for the South Texas-Tuxpan natural gas pipeline (Spanish). The winning bid will be announced in June (English).
Swaps will propel renewable energies. The two main incentives for developing renewable energies in Mexico are: the financial transmission rights (FTR) and the new possibilities for expansion of distributive generation stemming from the energy reform (Spanish). The National Center of Energy Control says the first FTR auction will take place this year.
Lateral Thinking
Two million Mexicans will soon be "Enlightened". The energy company Enlight, in association with Ilumexico, has launched a program to install solar panels in Chiapas and Oaxaca (English). The company aims to achieve a "social, economic, and environmental impact" in the lives of 2 million Mexicans in rural areas.
Quote of the Week
"¿Por qué aguardas con impaciencia las cosas? Si son inútiles para tu vida, inútil es también aguardarlas. Si son necesarias, ellas vendrán y vendrán a tiempo."
"Why do you wait impatiently for things? If they are useless for your life, it is also useless to wait for them. If they are necessary, they will come and will come in time."
Amado Nervo (1870-1919), poet, novelist and essayist
We hope you have a productive week. Please send any news, comments, or plans to install solar power in remote villages to MexicoWeekly@energynarrative.com.