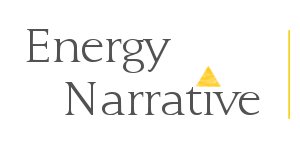 May 25,2015 edition—power sector bankability, US oil export legislation, and nano-scale steam engines
Blind Spots
Abkatun's oil output still below pre-accident levels. During the first ten days of May, Pemex's Abkatun-A Permanente oil rig ramped up crude production and exports by 8.3% and 29% (Spanish), respectively. However, both remain 84,000 barrels per day short of the levels seen just before the early April explosion. 
"Unionized" conflict freezes Chiapas hydro project. Frictions among the national electricity union (SUTERM) and a local division of the Mexican Workers Confederation (CTM) are delaying the Chicoasén II hydropower project (Spanish). Construction of the 240 MW power plant was initially expected to take 42 months at a cost of US$386.4m (English). 
Can CFE weather the tropical storm? Mexico's 2015 hurricane season is expected to be 40% more intense than 2014. CFE is reportedly ready to meet any contingency in the electrical grid with 16,750 workers, 8,000 vehicles, 11 helicopters, and 410 emergency power plants (Spanish).
The Road to Reform 
Canacintra looks for energy reform spillover effect. According to the National Chamber of Manufacturing Industries (Canacintra), Round One will help create 300 new jobs for every US$10m of investment (Spanish). The Chamber believes that structural reforms in energy and other strategic areas could help Mexico boost its GDP by 2.1% this year. 
CRE outlines permits for midstream and downstream oil and gas operations. Mexico's energy regulatory body issued resolution RES/308/2015 (Spanish), which sets the model permits (Spanish) for the transportation, storage, distribution, and marketing of crude oil, unprocessed natural gas, refined products, petrochemicals and biofuels. 
CNH brings two more explorers onboard. The hydrocarbons commission authorized Norway's MultiClient Geophysical ASA and US-based GX Technology (Spanish) to conduct 2D seismic surveys in the Gulf of Mexico (GOM). These permits, together with another seven awarded last month, will map out the entire Mexican side of the GOM in the coming year. 
Pemex inks cooperation agreements with INAI and Profeco. Pemex will team up with the National Institute for Access to Information (INAI) to reinforce transparency, accountability, and data protection (Spanish). The national oil company will also join the Federal Consumer Protection Agency (Profeco) (Spanish) in the fight against illicit practices associated with fuel commercialization (Spanish).
Keeping up with Round One. To date, 42 oil companies have entered the prequalification process (Spanish), 34 of which are competing for 14 E&P areas and the remaining 8 are doing so for five oil and gas extraction projects. Winning bidders of the first and second tenders will be announced in mid-July (English) and late September (English), respectively.
Editorial Interlude
How bankable is Mexico's new power regime? Mexico will soon transition from a system of long-term PPAs backing private investment in power generation, to one supported by competitive markets, auctions, and bi-lateral agreements. Many current market participants have raised concerns about their ability to finance new projects under the proposed new market rules, as contract lengths shorten and CFE is replaced by other, potentially less credit worthy, offtakers.
Energy Narrative is launching a new initiative to examine this "bankability" question as an independent market observer. This initiative will bring together a range of perspectives from across Mexico's energy and finance sectors, and apply our deep expertise in the development and evolution of regional U.S. power markets. We hope that the conclusion and recommendations that will flow from this initiative will make a positive contribution toward the development of Mexico's new electricity market.
Political Economy 
The S.1312 bill: good news for Mexico's oil trade? US Senators presented the Energy Supply and Distribution Act of 2015 (S.1312) (English) for discussion, seeking to lift a 40-year-long ban on US crude exports (English). If enacted, this bill could help bilateral oil trade grow beyond the 100,000-barrels-per-day oil swap deal (Spanish) proposed by Mexico to the United States. 
Left-wing legislators move against "oil privatization". PRD Senators filed a complaint against Mexico's Supreme Court (Spanish) in the Inter-American Commission on Human Rights, following the court's rejection of the opposition's call for a referendum on energy reform. Last year, the petition was declared unconstitutional (English) because matters involving state revenue cannot be subjected to popular vote. 
Banxico dims economic growth outlook, yet again. The Mexican central bank lowered its GDP forecast to a range of 2%-3% for 2015 and to 2.5%-3.5% for 2016 (Spanish) (English). Adverse factors include declining oil output, lower-than-expected US productivity during Q1 2015, and the negative impact of the US dollar appreciation.
Market Trends 
Top Mexican companies face short-term liquidity pressures. Pemex and América Móvil account for 78% of the US$32bn in foreign debt (Spanish) that a group of large Mexican enterprises must pay off through 2016. Liquidity risks may arise from a tight debt market, informal financial measures, forex volatility, higher interest rates, and a still-fragile global economy. 
Fitch affirms CFE's ratings with a few warning signs. Fitch has maintained CFE's foreign and local currency IDRs at 'BBB+' and 'A-' (English), respectively. Although the rating outlook is stable, power tariff-setting mechanisms could expose CFE to regulatory risk and political interference, and future funding for subsidies remains uncertain (Spanish). 
A sunny future for Mexico's power sector. Solar energy projects could attract up to US$9bn in investment through 2019 (Spanish) as CRE permits for new capacity have grown to 3.8 GW, a 216% boost since April 2014. This year alone, solar power build has reached US$2.7bn in capex, confirming Mexico's renewable energy potential (English). 
Adding juice to Mexico's green bond cocktail. The IDB and the Clean Technology Fund (CTF) closed the first phase of a US$125m financing program for Mexican ESCOs (Spanish) (English). The IDB will funnel up to US$50m while the CTF offers US$19m in guarantees to support energy efficiency projects, to be securitized through green bonds in a second phase. 
Strategy & Operations 
Pemex and GWDP join forces to finance water-focused projects. Pemex and Blackstone's Global Water Development Partners will jointly invest in water and wastewater infrastructure along the oil and gas value chain (Spanish) (English). This partnership will help Pemex focus on its core upstream business as it capitalizes on pro-environmental solutions for integrated water systems. 
…As ties with Hyundai get closer. Pemex agreed to sell 5m barrels of crude to South Korean refining company Hyundai Oilbank (Spanish) (English) during the second half of 2015. The contracted volume adds to the nearly 6m barrels that Pemex has already sold to Hyundai (Spanish) through the spot market. 
The big picture: Pemex's quest for oil trade diversification. During Q1 2015 the United States and Spain, two of Mexico's main oil export markets, reduced their Mexican crude imports by 11.6% and 43.1% (Spanish), respectively. This sheds light on Pemex's search for new trade avenues in the Netherlands, Italy, India, and South Korea. 
ANIQ is thinking big. Mexico's chemicals industry imports around 84% of the nearly US$37bn it spends on inputs. The National Association of the Chemicals Industry (ANIQ) aims to reduce import dependency by strengthening the sector's value chain through economies of scale, locking in gas supply contracts, and vertically integrated projects (Spanish). 
Pemex shuffle emphasizes importance of partnerships. Gustavo Hernández has left the chair of Pemex's E&P unit (PEP) to lead the Strategic Alliances area (Spanish) (English), while being replaced by PEP's chief of staff Javier Hinojosa. Hernández's new role will be key for Pemex to form partnerships and carry on with planned farm-outs (Spanish). 
Lateral Thinking 
A nano push for industrial revolution 2.0. Dr. Pedro Quinto-Su, a UNAM scientist, has built a steam engine that measures between one and three millionths of a meter—smaller than a red blood cell (Spanish) (English). Made up of a single colloidal nano-particle, the piston is powered by the combined action of light and vapor micro-explosions (English).
Quote of the Week
"El libro enriquece igualmente la soledad y la compañía… La vida muere, los libros permanecen."
"A book enriches both solitude and companionship… Life dies, books remain."
–          Alfonso Reyes
We hope you have a productive week. Please send any news, comments, book recommendations or estimates of how many power plants can fit on the head of a pin to MexicoWeekly@energynarrative.com.
Please share this with your friends and colleagues. They can sign up for free here.