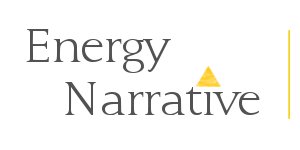 May 18, 2015 edition—Pemex budget cuts, (free) power to the people, and a World Heritage university.
Blind Spots 
Pemex may not meet its Round Zero obligations. Pemex is at risk of relinquishing the oil and gas fields it was assigned during Round Zero amid serious financial constraints (Spanish) (English). The company faces the combined effects of deep budget cuts, a stringent fiscal regime, high interest rates, and exchange rate pressures on US dollar-denominated debt.
Pemex cuts 2015 budget 4x its initial announcement. Expecting a 13.3% fall in its 2015 sales revenue, Pemex will cut around MXN235bn from its budget (Spanish) (English), nearly four times the MXN62bn announced in February. Measures include not replacing retired workers and revising hiring and payment procedures. 
The Road to Reform 
Round One, take three! CNH has launched a third tender of license contracts (Spanish) for 26 mature onshore conventional oil and gas areas to be awarded in mid-December (English). With average production costs of US$15 per barrel (34% less than Pemex's) (Spanish), these projects could entice about US$620m in investment during the first five years (Spanish).
Editorial Interlude 
How active will Pemex be in Round One? Deep budget cuts, a major reorganization in process, and problems investing in Round Zero acreage—how much more will Pemex be willing to take on in Round One? Politically, it would be difficult for Pemex to skip the round entirely; other investors may take pause if the national champion does not participate, and opponents to the reform would use it as a new rallying cry. In addition, any major new investment obligations will not come due for years to come, and much can change between now and then. A more likely outcome, therefore, is for Pemex to limit its bidding activity and to lean more heavily on partners—both financial and strategic. Given the company's current constraints, Pemex's Round One bidding pattern could provide unique insight into the company's future direction.
-Jed Bailey
Managing Director, Energy Narrative
Editor, The Weekly Brief: Mexico
Political Economy 
Protesters expose CFE to bad debt. Interest groups refusing to pay their electricity bills have racked up MXN12.8bn in debt to CFE in Oaxaca, Chiapas and Tabasco. Marked by intense social mobilization, these three states represent almost a third of the public utility's MXN45bn booked as doubtful accounts (Spanish).
Oil fund yields positive first quarter results. During Q1 2015, the Mexican Oil Stabilization and Development Fund amassed MXN87.5bn from hydrocarbon taxes and royalties, equivalent to 0.48% of GDP (Spanish). At least 25% of FMP resources will be earmarked for next year's sovereign oil hedging program and similar financial instruments.
Market Trends 
Commercial electricity customers aren't feeling the price cuts. Nearly half of Mexico City's small and medium businesses have not noticed any change in their monthly electricity bill, while 32% reported an increase. Of the 27% that have noted a reduction, three in every four attribute it to own efforts rather than to lower tariffs (Spanish).
Fitch upholds Pemex's investment grade with a stable outlook. Fitch has affirmed Pemex's foreign and local currency IDRs at 'BBB+' and 'A-', respectively (Spanish) (English), corresponding to US$40bn of notes outstanding. Upgrading is conditional upon the Mexican government's own performance, coupled with Pemex's organic growth and/or a major reduction in its tax burden. 
Strategy & Operations
Massive retirements could give some respite to Pemex… Between 2015 and 2016, up to 7,000 Pemex workers could retire (English) after reaching either 55 years of age or 25 years of service. This is welcome news for the financially distressed company with nearly 155,000 employees in its payroll last year (Spanish).
…But will do little for the company's huge pension liabilities. As of late 2014, Pemex's pension obligations reached a historical record of MXN1.5tn (Spanish), a nearly 32% increase from the figure reported at end-2013. The state oil firm also posted negative equity of MXN767bn, four times larger than in the previous year.
Budget cuts hit Pemex natural gas transportation. This year, Pemex's gas unit will have to live with MXN1.4bn (or 16.8%) less (Spanish) than expected for pipeline-related projects. Budget cuts will be especially felt in gas network procurement and maintenance, especially in the Burgos processing center.
CFE is also spending more on employee benefits. In 2014, Mexico's electricity utility earmarked MXN30.4bn for unionized workers' benefits (Spanish), 28% more than the excess revenue reported that year. Unionized workers represent 80% of CFE's personnel, which totaled almost 94,000 employees at end-2014.
ICA-CFE joint venture is ready to harness hydropower. Mexican construction heavyweight ICA announced that its 50-50 alliance with CFE is ready to develop hydroelectric power projects worth over US$1bn (Spanish). ICA is also looking into opportunities to build gas pipelines, combined-cycle plants, and wind farms in the coming years.
Enel-Abengoa consortium to power the Salina Cruz refinery. Pemex has agreed with Italy's Enel and Spain's Abengoa to develop a 517 MW cogeneration plant (Spanish) (English) that will supply power and steam to the state oil firm's Salina Cruz refinery in Oaxaca. Worth US$950m (English), this project could create about 1,500 jobs.
Lateral Thinking
UNAM's shiny place in the hall of fame. Founded in 1551, the National Autonomous University of Mexico is the oldest in North America and the largest in Latin America (English). Its central campus became a UNESCO World Heritage Site (English) in 2007 and counts three Nobel Laureates (Spanish) among its former students.
Quote of the Week
"Por mi raza hablará el espíritu."
"The spirit shall speak for my race."
–          José Vasconcelos
We hope you have a productive week. Please send any news, comments, or revolutionary slogans written on electric bills to MexicoWeekly@energynarrative.com.
Please share this with your friends and colleagues. They can sign up for free here.