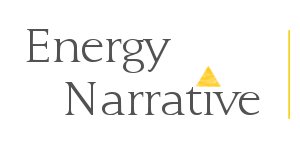 May 11, 2015 edition—Round 1 (phase 3), Pemex shipbuilding, and remote control lightbulbs.
Blind Spots
Organized crime violence shocks Jalisco on labor holiday. A wave of violence took over Guadalajara and its surroundings after the Jalisco New Generation Cartel attacked different military and civilian targets (English-paywall). Five gasoline service stations were completely destroyed during the assault, provoking a loss of more than MXN500m to Pemex franchise owners (Spanish).
Pemex hit by second tragedy in just over a month. Two workers of Typhoon Offshore, a Pemex contractor, died after one leg of its Troll Solution maintenance platform collapsed in the Campeche bay area (Spanish) (English). Causes of the accident are yet unknown, but hydrocarbon production was not affected (Spanish). 
The Road to Reform
Round One's second tender takes wing… As of 30 April, a total of 23 oil and gas companies have requested data room access (Spanish), 18 of which have been thus far authorized. Companies such as Pemex, Shell, Lukoil, Chevron and CNOOC have already started the pre-qualification process (Spanish).
…As everybody gets ready for the third phase. Tomorrow Sener will launch Round One's third tender (Spanish), comprising 29 blocks in the states of Chiapas, Nuevo León, Tabasco, Tamaulipas and Veracruz. This phase focuses on both mature onshore conventional fields (English) that require enhanced recovery and previous discoveries awaiting development.
Economy Secretariat "normalizes" the energy sector. This year, the economy ministry will issue ten new norms and will revise 110 of the existing 315 energy regulations in line with the National Normalization Program (Spanish). This effort substitutes Pemex and CFE's pre-reform regulatory functions in operational safety, quality, and measurement.
Energy reform, a hot topic in the Mexican Caribbean. Energy sector leaders attended the 10th World Economic Forum on Latin America in the Maya Riviera (English), Mexico, from 6 to 8 May. The heads of Sener, Pemex, and CFE discussed the progress and potential economic benefits of the ongoing energy reform (Spanish).
Editorial Interlude
Gloom is good for investors. Despite making astonishing progress in a remarkably short period of time, a pervasive sense of gloom surrounds Mexico's upstream opening. Oil prices, although trending upward, are well below last year's levels and remain volatile, with oil companies reducing investment accordingly. The government has scaled back the blocks on offer in the first phases of Round One and is delaying the later phases. Concerns regarding fiscal terms, access to infrastructure, and security remain.
Far from signaling the imminent demise of Mexico's reform effort, a recent Energy Narrative report suggests that this underlying pessimism is actually a good sign for investors as fewer companies compete for the blocks that are offered. More importantly, the sense of uncertainty reduces the risk of government overreach in this critical stage of Mexico's new upstream regime. Indeed, a sustained oil price rally may put the remaining Round One phases at risk if the government adjusts its expectations more rapidly than private companies do.
– Jed Bailey
Energy Narrative Managing Director 
Political Economy
Mexican government spending is up despite budget cuts. During the first three months of 2015, recurring government spending increased by nearly 12% annually to MXN1.2tn (Spanish) despite announcing budget cuts in late January (see The Weekly Brief: Mexico February 2, 2015 edition). In March alone, the Economy Secretariat almost tripled its year-on-year expenses, including a doubling of CRE spending.
Dissident oil union calls for transparency. The opposition National Oil Front (FNP) submitted a plea to Mexican authorities requesting audits to the national oil union led by Carlos Romero Deschamps (Spanish). FNP workers cited corruption in the union's management of social security funds, outsourcing contracts, co-op stores, and Pemex cash transfers.
Market Trends
There's plenty of room for energy project financing. Today energy projects represent only 5% of the 17% share that pension funds can allocate in their financing portfolio (Spanish). Apart from those directly unlocked by Mexico's energy reform, investors may also pick projects from the National Infrastructure Program, which requires up to US$300bn.
Keep an eye on the juniors. Next year could see more than 70 junior and independent US-based oil companies participating in Mexico's upstream. Those partnering with Mexican players will be given preference and could funnel up to US$40bn in capital (Spanish) (English), provided that oil prices stay above the US$40 per barrel.
Power tariffs drop again in May. Electricity prices dropped (Spanish) (English) by between 23-31% for industrial customers, 10-20% for commercial users, and 9.8% for residential consumers compared to April, 2014 rates. This downward trend follows a respective fall of 34% and 24% in fuel oil and natural gas costs during the same period.
Mexico's five electricity investment poster children. The states of Tamaulipas, Oaxaca, Veracruz, Nuevo León and Sonora account for 46% of Mexico's total private investment in electricity projects (Spanish), totaling some US$26.7bn. Tamaulipas alone has attracted US$6.8bn for 34 power generating plants, mainly serving the chemical and petrochemical industries.
Strategy & Operations
Pemex revives ship building operations… The state oil firm deployed the first of 22 vessels (Spanish) to be jointly built with the national navy in the Talleres Navales del Golfo shipyard. With an estimated investment of MXN3.4bn, this is the first Mexico-based ship construction project to be commissioned by Pemex in 22 years (English).
…But reports its 10th quarterly loss in a row. Pemex's net loss almost tripled to MXN100.5bn (y-o-y) in Q1 2015 (Spanish) (English) amid falling oil prices, higher financial costs, forex volatility, and a stringent tax bill. Sales revenues slipped by 31.3% (English) while crude oil output contracted 7.7% in the same period.
CFE also in the red during the first quarter. The power utility closed its first quarter with a net loss of MXN16.3bn, almost tripling that of Q1 2014 (Spanish). This result comes after a 6.2% decrease in energy sales and a 154% hike in financial costs during the same period (Spanish).
Alfa and Harbour wink at Pacific Rubiales. Mexican conglomerate Alfa and US-based Harbour Energy are planning to offer C$6.50 a share (Spanish) (English) for the Canadian-Colombian oil company Pacific Rubiales. If realized, this acquisition could give Alfa the experience it needs to take part in the opening of the domestic oil industry.
Lateral Thinking
The Mayan remotely-led LED. Vanderdroid, a group of engineers from Yucatán Tech, launched Vimi (Spanish), a light-emitting diode (LED) bulb that can save up to 80% of the energy consumed (Spanish). Vimi is fully controllable via bluetooth with an IOS or Android mobile app.
Quote of the Week
"Nunca pinto sueños o pesadillas. Pinto mi propia realidad."
"I never paint dreams or nightmares. I paint my own reality."
–          Frida Kahlo
We hope you have a productive week. Please send any news, comments, or stock tips for widows to MexicoWeekly@energynarrative.com.
Please share this with your friends and colleagues. They can sign up for free here.