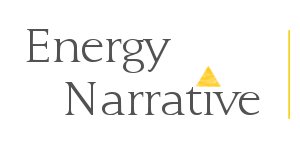 The Weekly Brief: Mexico
Secondary Header: May 2, 2016 edition— Mexichem faces a production hit; the CFE will bid nine projects; and Etileno XXI is up and running.
Blind Spots
Follow up: deaths in Pajaritos explosion reach 32…Pemex reported that the number of workers killed rose to 32, of whom 26 have been identified (Spanish). Six people remain missing, and the Finance Minister announced the federal government will provide support to the families of the victims (Spanish).
…and Mexichem's production got hit too. The Pajaritos petrochemical plant will stop vinyl chain production for up to one year, causing losses of MXN1.6bn for Pemex and Mexichem and reducing the availability of PVC in the country (Spanish). Mexichem shares suffered their biggest three-day slide since January 2015, falling 8.1% after the explosion (English).
Mexichem seems to be accident prone. The number of accidents at Mexichem plants worldwide during this decade are double the corresponding figures for Pemex (Spanish). Sustainability reports of both firms indicate that Mexichem had 1.2 accidents per million man-hours worked between 2011 and 2014, while Pemex had 0.52 mishaps per million man-hours.
Wind farm financing in Juchitán is in trouble. The PGGM pension fund of the Netherlands withdrew its 250 million Euro investment for the wind project in the Isthmus. The reason is that after four years of delays nothing has come of the project and it will not be profitable enough (Spanish).
Déjà vu all over again. Last week's readers were particularly interested in the companies which will import gasoline and diesel (Spanish), the Pemex and the Finance Minister's chase for investors (Spanish) (English), and the participation of Mexico in the talks about an oil production freeze (English).
The Road to Reform
Electricity will be cheaper in the next auction. Since the next auction round will focus on cogeneration projects, analysts anticipate lower prices than in the previous tender. The estimate for the natural gas and hydroelectric projects is 47 dollars for a package of 1 CEL and 1 megawatt-hour  (Spanish).
The Sener released the list of gasoline importers. The Energy Ministry published the names of the 11 companies authorized to import gasoline, including Comercializadoras Gechem, Forza combustibles, Oleum Chemicarum Consumers, Petrorack, and Petrovim, We Gas México, among others (Spanish). They will import an average of 91,342 barrels per day (Spanish).
The CFE is offering nine projects worth more than eight billion dollars. The state-owned company has at least nine projects up for bid, including pipelines and efficient power generation, which will require an investment of US$8.2bn (Spanish). From the original 85 infrastructure energy projects valued at US$24 billion, 66 have been tendered and awarded to 50 different consortia.
Baja California will soon join Mexico's electrical grid. The tender to interconnect the Baja California electrical system with the national grid will take place at the end of the year (Spanish).  A transmission line 700 km long, with a capacity of 1,000MW, will link Sonora with Baja California which is already linked to the western US grid.
Shameless Commerce Interlude
Now tell us what to do.  We loved all of the responses to last week's survey of the current The Weekly Brief: Mexico—a virtual feast for thought. Many thanks to everyone who shared their views and offered suggestions (if you haven't gotten around to it yet, the survey is still open… hint, hint).
We now turn from improving what we have to considering what we don't.  Our next three-question survey delves into new topics and features that you would like to see in a new, improved Weekly Brief: Mexico.  Please let us know what you think by taking the survey here.
Political Economy
Pemex restarted the firing process: 8,000 workers will be let go. The state-owned company started the second stage of layoffs of up to 8,000 workers to reduce its personnel by 13,630 workers this year and improve its finances (Spanish). Before the MXN100bn cut was announced, Pemex expected to fire 10,630 workers this year.
To trust oil hedging or not, that is the question. The Energy Ministry has to weigh the contracting of oil price hedges for next year (Spanish). The sudden rise in U.S. oil prices and market anticipation of Mexico's annual purchase of price options have increased speculation in trading (English).
The IMF has confidence in Mexico's economy despite Pemex troubles. Robert Rennhack, IMF Western Hemisphere deputy director, holds the view that while the company is of significant weight, oil is not the core of the economy (Spanish).  If the reforms stay on course, Mexico will be more insulated from oil market volatility (English).
Senators may go green with electric cars. Senators signed an agreement to install two charging stations for electric cars in the Senate office building. The legislators and staff members may be able to acquire those cars at a discount to promote the use of alternative and sustainable means of transportation (Spanish).
Market Trends
Fuel exports go downhill…The income from Pemex's oil exports reached US$2.6bn in the first quarter, the lowest amount in any quarter in the last 14 years (Spanish). In comparison with the same period last year, the sales fell by almost half, and the volume of barrels of fuel exports decreased by 10%.
…and so do gasoline sales. Domestic sales of gasoline fell to MXN72.5 in the first quarter, a 5.3% decrease compared to last year and the worst quarterly performance in six years. In the first quarter, sales of Magna gasoline fell by 10.2%, while sales of Premium grade gasoline rose by 12.7% (Spanish).
Mexico is seen as a market for US shale gas. After the warmest winter in history, US natural gas producers have 2.5 billion cubic feet of natural gas in stock at a low price and Mexico's production has fallen 9% while its demand increased 5.6% (Spanish) (English). It seems like a perfect match is in sight.
Citla Energy got a US$200m boost. The new Mexican oil company received an investment of US$200m from the International Finance Corporation (IFC) and the China-Mexico Fund (English). The IFC considered Mexico's "attractive economic conditions" as the rationale for the investment in the Mexican energy sector.
Strategy & Operations
A new sweet treat for Italian companies: The Mexican energy sector. After  meeting with the Italian prime minister, Pres. Peña Nieto announced the energy sector is expected to attract investments worth two billion dollars by the end of 2017 (Spanish) (English). Direct flight service between Mexico City and Rome will be reestablished.
CFE has a trick up its sleeve to avoid high natural gas prices. The company will get around the new methodology for setting natural gas prices through its subsidiary CFEnergía which is not affected by Pemex's methodology (Spanish). CFE purchases half of its natural gas, the fuel most used to generate electricity, from Pemex.
Carso and Fermaca are the new kings of CFE's pipelines. The pipeline bidding process is over 75% completed, with 3,757km awarded to seven firms (Spanish). Grupo Carso won 30% of the kilometers allocated with an investment of US$1.8bn, and Fermaca invested US$1.2bn to develop almost 30% of capacity on offer.
Etileno XXI was finally launched! Braskem & Idesa started up the second polyethylene production plant with a US$5.2bn cost (Spanish) (English). The director of institutional relations said the complex produces between 1,500 and 1,800 tons and does not depend on the damaged Pajaritos complex for inputs.
Hidrosina considers combining gas and electrical stations. To compete in Mexico's fast-changing gasoline market, the company is considering the installation of hybrid stations offering gasoline and electric charging (Spanish). Hidrosina's chain of gas stations will continue to expand, opening 80 new gas stations in 2020, investing between MXN4m and MXN5m per unit.
Lateral Thinking
Jewelry which can save your life. To combat violence in Michoacán, a startup of recent college graduates produces jewelry designed to protect women from attacks. The bracelets and necklaces include a button that when pressed sends a text and GPS location information to preselected contacts (English).  Unisex bracelets for men are next.
Quote of the Week
"Nunca eres tan fuerte como para no necesitar ayuda."
"You are never so strong that you don't need help."
César Chavez (1927-1993), Mexican American civil rights defender of Latin American migrant workers in the US
We hope you have a productive week. Please send any news, comments, or alternative uses for jewelry to MexicoWeekly@energynarrative.com.
Please share this with your friends and colleagues. They can sign up for free here.