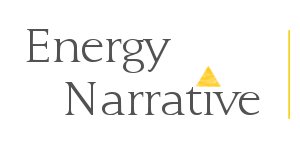 March 2, 2015 edition:
Wholesale power market rules, economic slowdown, Pemex budget cuts
Blind Spots
Stealthily milking the cash cow. Pemex has lost almost MXN46bn over the past six years due to fuels theft (Spanish). This figure is equivalent to nearly 3% of the state-run company's total sales in 2013. Since 2009, losses from illicit milking of Pemex pipelines have soared by 385% in nominal terms.
The Road to Reform
PGPB passes the baton to Cenagas. CRE gave the green light for Pemex Gas y Petroquímica Básica to pass natural gas transmission operations on to the recently-created Cenagas (Spanish). From now on the independent system operator will control the 8,700 km, 5 Bcf per day national gas pipeline system.
26 companies ante up for Round One. As of 17 February, 26 oil companies (out of 42 that have shown interest) have been authorized to access Round One data rooms (Spanish) at an MXN5.3m fee. The shortlist includes BG Group, BHP Billton, BP, Chevron, Ecopetrol, Eni, ExxonMobil, Lukoil, Petrobras, Shell, Statoil, Total, and a handful of local and foreign independents.
New power market rules in the making. SENER and COFEMER unveiled wholesale electricity market rules for public consultation (Spanish). Power industry participants have 30 working days to review and comment on the proposed rules.
The crude reality. Pemex is having a hard time transiting from a state-centric management scheme to a post-reform productive enterprise model (Spanish) and may face supply-chain risks soon after cutting its budget.
Political Economy
Chronicle of a death foretold? The Bank of Mexico revised its economic outlook for 2015 (Spanish) a half percentage point to a range of 2.5%-3.5%. This decrease reflects the impact of still-low oil prices (Spanish), declining crude production, and a lack of dynamism in private consumption. The central bank expects annual inflation to hover around 3%.
Market Trends
A lost decade for the refining sector. Recent Pemex figures indicate that, in 2004-2014, Mexico's fuel imports share increased from 18% to 45% of total consumption (Spanish), mainly due to a 6% loss in domestic output against a 30% growth in local demand for gasoline, diesel and jet fuel. Pemex Refining reportedly faced crude supply bottlenecks that affected refinery diets and margins.
The double whammy. The combined effect of low oil prices and US dollar appreciation (relative to the Mexican peso), will likely take its toll on both the construction and energy sectors (Spanish). Investment pullbacks on infrastructure projects are pushing companies to lay off workers.
FDI to the rescue? Senator Gamboa Patrón (PRI) reassures that the energy reform will lure US$50bn in foreign direct investment over the next four years (Spanish). He notes that 39 large foreign companies have already announced investment plans totaling more than US$24bn and 56,000 new jobs this year.
Strategy & Operations
There will be blood. It's official, Pemex budget cuts will not only affect refining infrastructure projects but will also hold off deepwater upstream development plans (Spanish) in the Gulf of Mexico. Emilio Lozoya Austin, Pemex CEO, reckons that the 11.5% downward revision to the 2015 spending program will cause layoffs too (Spanish)—with 154,924 employees, Pemex has one of the largest workforces among oil companies worldwide.
Gas shortages hit CFE. Following numerous Pemex critical alerts in 2013, CFE reported a loss of nearly MXN4.3bn due to the resulting gas shortages (Spanish). CFE had to purchase diesel and fueloil at a higher cost to offset limited gas supplies for its thermal power plants—total energy output from substitute fuels that year was close to 2.7 TWh. 
Cemex powers up. Cement giant Cemex created a new business unit (Spanish) to embark on power generation projects. Cemex Energía has formed a 51%-49% strategic alliance with Pattern Development to develop a renewable energy portfolio in Mexico (Spanish). The JV aims to supply up to 5% of domestic power needs in the coming five years.
Costa Azul LNG terminal to reverse flows. Pemex signed an MOU with Sempra Energy units IEnova and Sempra LNG for the joint development of a natural gas liquefaction project (Spanish) at the site of the Energía Costa Azul LNG regassification terminal in Ensenada. The agreements may allow Pemex to become a customer, natural gas supplier, and investor.
Lateral Thinking
A practical use for Tlaloc's power. Students from Unitec university developed "Pluvia" (Spanish), a hydropower microsystem based on rain pressure for generating electricity. The project will be tested on small appliances in low-income households on the outskirts of Mexico City.
Quote of the Week
"No estudio por saber más, sino por ignorar menos"
"I do not study in order to know more, but to ignore less"
– Sor Juana Inés de la Cruz
We hope you have a productive week. Please send any news, comments, or electric rain to MexicoWeekly@energynarrative.com.
Please share this with your friends and colleagues. They can sign up for free here.