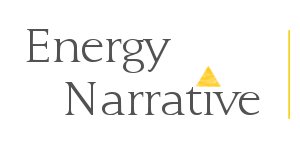 March 21, 2016 edition— Debates over a Pemex rescue; INVEX expands its pipeline business; and Iler winds up.
Blind Spots
Illegal fuel taps generate profits in the billions. Pemex's legal director reported the value of fuel stolen from pipelines exceeds MXN21bn annually. Complaints filed rose from 3,267 in 2012 to 6,898 in 2015, and application of new laws has led to more than 600 sentences and the detention of 1,400 people (Spanish).
Fishermen's cooperatives reject wind farm in Oaxaca. More than 220 members of three fishing cooperatives protested against the Eólica Zapoteca project, run by a leader of the PRI party in the region. The fishermen oppose the farm because the red lights of the wind turbines affect fishing (Spanish).
Follow up: Pemex will end controversial airplane rental. The Pemex CEO testified in Congress that the contract for overpriced leasing of airplanes is being canceled. The airplanes were allegedly used for personal purposes by the former CEO in violation of an agreement with the National Defense Ministry regulating their use (Spanish).
Pemex keeps burning gas. The state-owned company closed 2015 with daily natural gas waste of 427Mcf, equivalent to 7.8% of last year's total gas production (Spanish). Flaring or venting of gas doubled in 2015 compared to 242Mcf/D in 2014.
The Road to Reform
Pemex's pipelines are precious: worth MXN35bn. The National Center of Natural Gas Control (Cenagas) will pay the state-owned company MXN35bn for the transfer of ownership of 9,000km of pipelines (Spanish). The energy reform converted Cenagas into the independent agent of the system, in charge of transportation, storage, and bidding processes.
First private gasoline storage and distribution terminal announced! The $60m Terminal del Centro de México Petrolíferos y Petroquímicos (TCM-FTZ) will begin operating in the first semester of 2017, with a capacity of 300,000 barrels (Spanish). The director of the TCM-FTZ explained the project is now in the basic engineering stage.
And the winners of the MEM are…US border companies. According to the Citizen Observatory of Energy, the US companies located on the border will have the opportunity to participate in the Wholesale Electricity Market (MEM) (Spanish). The companies with transmission capacity could sell electricity in Mexico, something impossible until now.
Round 1.4: Thirteen companies have paid MXN1.3bn to prep for bidding. Oil companies, including Exxon Mobil, BP, and BHP Billiton, have paid almost US$80m for seismic data, showing strong interest in the bidding for deep water fields in December (English). The sum is a fraction of their spending to draft tenders.
Political Economy
Pemex's rescue will not affect public finances. Finance Minister Luis Videgaray said that federal government support to the state-owned company will not put at risk the stability of Mexico's public finances (Spanish). Federal aid will help Pemex resolve liquidity problems so it can get long-term financing.
Pemex's debt to suppliers is not worrisome. According to the Mexican Banking Association, Pemex's debt with its suppliers is "really low" relative to all lending in the banking system (Spanish). The state-owned company is financially solvent and oil prices make its liquidity problems understandable, banking leaders say.
…but the Finance Minister disagrees. According to the Finance Minister, Luis Videgaray, Pemex debt with suppliers is expensive because suppliers raiser their price quotes in the face of uncertainty about when they will be paid (Spanish). Suppliers change the conditions of their offers while the payments remain outstanding.
Debate over Pemex's credit. Moody's rated as negative credits the MXN15bn line from  Banobras, Bancomext, and Nafinsa to finance payments to suppliers, arguing the line raises combined exposure of the banks to Pemex debt to 62% (Spanish). Finance Ministry officials said the line represents only 2% of the banks' total portfolio (Spanish).
Market Trends
Pemex issued debt for EUR2.25bn. The state-owned company sold three-year notes of 1.350 million euros with an interest rate of 3.8% and seven-year debt totaling 900 million euros, bearing an interest rate of 5.2%, according to IFR (Spanish). The book runners on these issuances were Crédit Agricole, Deutsche Bank, Société Génerale, and HSBC (English).
…and Moody's rated it Baa1. The rating agency assigned a Baa1 rating to Pemex's issuances of EUR 2.25bn. The rating is on review for a possible downgrade, due to the company's budget cut and depressed oil prices (English). The CEO of Moody's Mexico affirmed that Pemex's rating will not affect the sovereign rating (Spanish).
Banxico puts the brake on peso depreciation. The governor of the Bank of Mexico announced that he will not hesitate to use an interest rate hike or currency intervention to keep inflation on target (English). The peso has appreciated by almost 9% in the last four weeks (Spanish).
Annual inflation rate under control. Consumer prices in Mexico rose 0.44 percent in February, less than expected by analysts polled by Bloomberg (0.49 percent) (English). Following the recent hike in interest rates, inflation increased 2.87 percent year-on-year, while the forecast was 2.94 percent in a Reuters poll (English).
Strategy & Operations
Pemex put Tula project on hold. The fuel storage station will be reconsidered, possibly including a budget and capacity cut. Given Pemex's budget cut, analysts warn that chances the project will be developed look slim (Spanish). Postponement of the storage project will increase the shortcomings in Pemex's storage capacity.
INVEX expands its pipeline business. The company will develop an oil pipeline with an investment of US$350m. Made with Canadian and US technology, the pipeline could transport between 100,000 and 165,000 barrels of fuel per day (Spanish). The CRE's approval is pending to open it to clients.
Iler winds up Puebla's energy. The subsidiary of Grupo P. I. Mabe was awarded the Environmental Impact Manifest (MIA) to build its second wind farm which will generate 150MW in the state. The plant will be located at Cañada Morelos, in the center of Puebla, and the investment will reach US$200m (Spanish).
Mexico's gas stations: the candy everybody wants. According to the president of the American Chamber Mexico (Amcham), a dozen US companies are interested in investing in the installation of gas stations in Mexico in coming years. Amcham forecasts an increase of 15% in US investments in Mexico in 2016 (Spanish).
Lateral Thinking
Monarch butterflies hang in there after cold snap. Mexico's environmental protection agency announced that employees found branches and tree trunks covered with butterflies in good condition following recent strong winds, snow, and severe cold (English). However, the president of El Rosario reserve estimated that  5% of the butterfly population died (Spanish).
Quote of the Week
"El carnaval del mundo engaña tanto que la vida son breves mascaradas; aquí aprendemos a reír con llanto, y también a llorar con carcajadas."
"The carnival of the world deceives us so much that life becomes brief masquerades; here we learn to laugh with tears, and to cry with guffaws."
Juan de Dios Peza, poet, writer and politician, founder of the Mexican Society of Authors
We hope you have a productive week. Please send any news, comments, or pictures of frozen butterflies to MexicoWeekly@energynarrative.com.
Please share this with your friends and colleagues. They can sign up for free here.