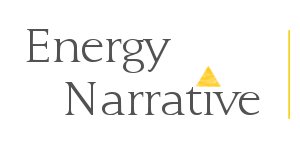 March 14, 2016 edition— Mexico bets US$26bn on clean energy; Gulf sets foot in the gas station business; and Pemex will fight in Round 1.4.
Blind Spots
Pemex's health care costs are unhealthy for its budget. For 2015, Congress approved health coverage spending of 41,591 pesos for each of the state-owned company's 287,304 workers, while social security allocated 17,844 pesos per worker (Spanish). In 2016, the amount of Pemex health payments will increase to 49,285 pesos per worker.
…and some workers enjoy double pension payments. According to the Superior Federal Auditor (ASF), 68,388 former employees the Mexican Institute of Social Security (IMSS), the Security and Social Services of the State Workers (ISSTE), and a minority from Pemex are receiving two pensions: one from their ex employers and another from the Senior Citizens Pension, a social program (Spanish).
Pemex got a bad rental deal. The director of the state-owned company appeared before Congress to explain contracts of his predecessor totaling  MXN4.8bn in overpriced rented trucks and MXN2.4bn for three planes and a helicopter (Spanish) (Spanish) (English). Under the former director, the number of highly paid senior management positions tripled (Spanish).
Follow up: radioactive material found after all. The container holding Iridium 192 stolen in central Mexico was found in the state of Mexico, according to the Civil Protection service (English). The container holding the radioactive material was still sealed, so no risk was ever posed to human health (Spanish).
The Road to Reform
Pemex will seek partnerships in exploration and production via allocations. As a result of budget cuts, Pemex will not put up cash in its partnerships to develop oil exploration and production projects. Instead, the company's share in partnerships will be paid by contributing fields Pemex received in Round O, its know-how, and installations (Spanish).
CNH gave the go-ahead for a controversial Pemex exploration well. The Commission approved drilling the Clipeus I well, 6,579 meters deep in the Gulf of Mexico and 160 kilometers south of the US border, although the technical analysis that was presented did not include a salt layer above the target depth. The controversy stems from a lack of clarity in CNH's legal mandate to require additional technical studies (Spanish).
Mexico eyeing gas and shale oil fields up north. Energy Minister Pedro Joaquín Coldwell announced that Mexico will look to exploit gas and shale oil fields in northern Mexico.  Joaquín Coldwell explained that these assets are being considered for inclusion in Round 1.5 (Spanish).
Pemex will fight in Round 1.4. The director of the state-owned company, José Antonio González Anaya, announced that Pemex will bid in the Round 1.4 deep-water tender as a partner together with important oil companies. González also stated that this year's MXN100bn budget cut does not necessarily mean the cancelation of big projects in the refining segment (Spanish).
Political Economy
Pemex will not touch cheaper oil fields. Due to the budget cut, Pemex will not further develop the Tsimín and Xux fields where production costs ten dollars per barrel. According to an expert, these fields produce 135,000 daily barrels of high-priced light fuel at Pemex's lowest cost (Spanish).
CFE signed up for more debt to pay for infrastructure projects. The Strategies and Investments Committee of the state-owned company recommended contracting debt totaling MXN71m plus US$27.8m to fund infrastructure (Spanish). These credits will be used to cover contractual obligations of 15 public works projects (OPF).
CFE will downsize its labor liabilities. The director of the state-owned company pledged that labor rights will be respected and new opportunities promoted in this year's review of the collective contract, and added that pension liabilities must be trimmed (Spanish). He also said that responsible, efficient, and productive labor and economic conditions must be created.
Pemex goes deeper into debt… to pay debts. The state-owned company contracted three lines of credit from national development banks for MXN15bn to help cover 85% of the small service providers that Pemex owes since last year (English). Pemex is in arrears on more than MXN112bn in debt to 229 big providers and they will be paid by factoring (Spanish).
Market Trends
A support for Pemex is under study. According to an official source, the Finance Ministry is preparing a support plan for Pemex which could include a reduction in the company's taxes and a capital injection (English). Capital aid could be drawn from the central bank's operational surplus which should be available by the end of April.
Unrestricted imports will reduce Pemex's income. The state-owned company imported and marketed MXN252.5bn in gasoline and diesel last year, satisfying 49% of domestic demand (Spanish). With fuel imports opened to all, Pemex will slowly lose that income, which today represents 66% of its budget.
Banxico cut GDP and employment forecasts. Agustín Carstens announced that the projection for economic growth in 2016 will be lowered to a range of 2% to 3% from the former band of 2.5% to 3.5% (Spanish). The new employment projection foresees creation of between 610 and 710 thousand jobs, 20,000 less than in the last forecast.
CFE will place MXN10bn of assets in Fibra E. Through Fibra E, the energy and infrastructure investment trust, the state-owned company will make available to the investor community MXN10bn of its energy transmission assets (Spanish). Together with nuclear energy generation, energy transmission was the only CFE activity reserved for the State in the energy reform.
_______________________________________________________________________
Sponsor Content
Get insight on the New Mexican Electricity Market rules, the unbundling of CFE, the new role of PEMEX, and the profitable opportunities for business and investments at CECC Mexico 2016 and discuss with the outstanding speaker line up and 200+ attendees how to develop a profitable strategy to plan, build and operate CCGT Plants in Mexico. Download the latest agenda and conference details here.
_______________________________________________________________________
Strategy & Operations
Los Ramones II pipeline enters its last phase. The last phase of construction work on Mexico's most important onshore pipeline is underway. The 452km pipeline, built by more than 7,000 workers, will be delivered 60 days in advance, at the end of March, because 20 kilometers of pipeline were installed each week (Spanish).
Mexico bets US$26bn on clean energy. Pres. Peña Nieto announced 85 clean energy generation projects in 30 states, representing investments totaling US$26bn (Spanish). The second phase of the South-East I Wind Plant was inaugurated. Built with a private investment of US$157m, the plant has  the capacity to supply electricity to Oaxaca city (Spanish).
Five railway companies go into the energy business. The CRE awarded permits to Kansas City Southern, Ferromex, Ferrosur, Línea Coahuila-Durango and Ferrocarril del Istmo de Tehuantepec to transport fuel in tanker cars. The petroleum transportation market is worth almost MXN40bn annually (Spanish). Up to now, the CRE has awarded 1,437 licenses for transport.
Gulf sets foot in the Mexican gas station business. The pioneering oil company is preparing to compete with Pemex in the gas station business. Gulf is looking to be the first non-Pemex gas station Mexican consumers will use and the company will try to differentiate itself with innovations in service (Spanish).
Lateral Thinking
Charge your cellphone while exercising. Three students from Mexico's Instituto Politécnico Nacional created a wearable battery charger for smartphones. By running, walking, or biking, your body energy can charge your cellphone. The project won third price at the Feteps Technology Fair in Brazil despite getting little support from the university or the Mexican government (English).
Quote of the Week
"La flor encantadora y delicada que sobre esbelto tallo se mecía, la vio ufana la luz de un solo día, luego desapareció."
"The lovely and delicate flower that upon its slender stem swayed, was seen conceited by the light of only one day, then it disappeared."
Guillermo Prieto (1818-1897), poet, writer, politician, and journalist
We hope you have a productive week. Please send any news, comments, or new cellphone battery chargers to MexicoWeekly@energynarrative.com.
Please share this with your friends and colleagues. They can sign up for free here.