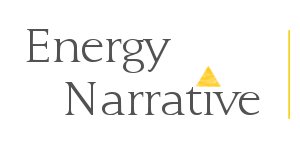 March 7, 2016 edition—Pemex put pensions over production; Emerson Electric announced two new plants; and CFE bets on wind.
Blind Spots 
Follow up: CFE will not cut Neza's power, but demands payment. After CFE turned off one water pumping facility, hundreds of neighbors and local authorities protested in front of the company's building (Spanish). CFE agreed not to cut the power of Neza's municipality while the city's debt of MXN144m is being clarified and verified. 
Radioactive material stolen! Six states are on alert and Mexican authorities are searching for a container stolen in central Mexico holding radioactive material which can be dangerous for human health if removed from the container (Spanish) (English). A political party proposed requiring companies to install location chips in such containers to prevent tragedies (Spanish).
A MXN271bn fraud hit Pemex's pension fund. The National Union of Technicians and Oil Professionals (Untypp) presented a complaint before the Superior Federal Auditor (ASF) alleging fraud in the Pemex workers' Pension and Housing Liabilities Trust. The Untypp maintains the fund  managers did not fulfill their legal obligations (Spanish).
Three new Pemex subsidiaries are in the red. Pemex Cogeneración ended 2015 with MXN47.4m in losses, Pemex Fertilizantes was down MXN223.9m, and Pemex Etileno wracked up losses of MXN1.4bn (Spanish). The subsidiaries, created last year, were responsible for MXN1.7bn of Pemex debt and congressmen asked for a meeting with Pemex's current and last director to clarify this issue.
The Road to Reform
Juicy oil field exploration projects attract US$2.5bn. In the next two to three years, international companies will invest US$2.5bn in exploration, according to the CNH head of allocations and contracts. The Commission has authorized 13 companies to undertake 30 exploration projects to find new oil fields and increase Mexico's reserves (Spanish).
Private producers teach CFE an "efficient" lesson. According to the Superior Federal Auditor, independent energy producers are three times more efficient than the CFE. They account for 65.1% of power generated, an annual increase of 4%, producing 85,714 GWh in 2014 which rose to 89,157GWh in 2015 (Spanish).
Round 1.3 fields may end up being abandoned. Analysts believe that low oil prices, big royalties, and inexperience in the sector may cause some companies that won bids in Round 1.3 to face losses and abandon the fields.  Some of the bids offered payments to government that were a high percentage of gross income (Spanish).
Confirmed: Round 1.4 contracts will be assigned in December. The CNH announced it will open offers and allocate 10 contracts for exploration and extraction of deep-water oil in the Gulf of Mexico on December 5th. The move to speed up the contracting comes in response to the request of the Energy Ministry and offers available in other countries (Spanish).
Political Economy
Pemex cuts on oil, not on pensions. The state-owned company will delay offshore developments until prices pick up and its crude oil production is likely to fall by 100,000 barrels per day (English) (English) (Spanish). Pemex would rather forego earnings of US$2.5m per day than modify its labor structure (Spanish).
Pemex's net loss doubled in 2015. Last year, the company's net loss doubled to MXN521.6bn from MXN265.5bn in 2014 (Spanish). The reasons for the staggering increase are the 19.2% increase in the cost of sales, the 21% decrease in total sales (from MXN944.9bn to MXN746.2bn), and the strength of the dollar.
…and CFE's multiplied it by seven. The state-owned company lost MXN118.5bn in 2015, seven times more than the 2014 loss of MXN16.8bn. Although its costs and expenditures were similar in both years, CFE received less income for the sale of energy and pension payments tripled (Spanish). A transfer of MXN30bn will compensate for part of the losses (Spanish).
The US and Mexico created an Energy Business Council. The two governments have agreed to bring together experts who will form an Energy Business Council to provide assistance to Mexico in the transition to a competitive energy market (English) (Spanish). The experts will also support development of unconventional sources of energy.
_______________________________________________________________________
Sponsor Content
Get insight on the New Mexican Electricity Market rules, the unbundling of CFE, the new role of PEMEX, and the profitable opportunities for business and investments at CECC Mexico 2016 and discuss with the outstanding speaker line up and 200+ attendees how to develop a profitable strategy to plan, build and operate CCGT Plants in Mexico. Download the latest agenda and conference details here.
_______________________________________________________________________
Market Trends
Gasoline prices will remain the same until 2018. The free importation of gasoline and diesel, accelerated to begin in April, will not cause an immediate drop in fuel prices. If the importers work efficiently, consumers will pay a price at the bottom of the band, but the real decrease will come in 2018,  as written into the law (Spanish).
Gasoline and diesel imports may end up exported. The CRE says that under the new scheme of liberalized fuel importation, businesses that import gasoline will be able to export it. If profitable, companies may sell to the Central or South American markets without restriction (Spanish).
Mexican oil mix finally gets a break. The price of Mexican crude broke through the ceiling of 27 dollars per barrel, beating back the trend in international oil markets. The Mexican mix obtained a profit of US$2.06 per barrel, an increase of 3.84 percent, and the best weekly price hike in February (Spanish).
Strategy & Operations
The Guaymas-El Oro pipeline is delayed six months. IEnova, the company building the gas pipeline for CFE, informed its investors the construction project will be delayed at least six months. The postponement will allow time for arbitration with the Yaki residents who live in the area the pipeline is to traverse (Spanish).
ExxonMobil hops on the deep-water bandwagon. The oil giant began the pre-qualification process in the CNH to be able to bid for deep-water fields in Round 1.4 (Spanish). ExxonMobil joins Chevron, Shell, and other large oil companies that have expressed interest in deep-water fields and are expected to bid aggressively (English).
CFE bets on wind. The state-owned company has launched investments to total MXN52bn in eight wind projects to be built in three years (Spanish). The installed wind capacity of CFE will increase by 75%, from 598 to 2965 MW. The president of the Mexican Wind Energy Association forecasts investments of US$10bn in coming years.
Emerson Electric announced two new plants in Mexico. The CEO of the company informed Pres. Peña Nieto of Emerson Electric's interest in investing in the Mexican energy sector (Spanish). Emerson Electric plans to install two new manufacturing plants to meet the 3.6 percent annual increase in demand for natural gas in Mexico (English).
Lateral Thinking
Oil drilling data helps understand the Dino-Killing asteroid's impact. For the first time, the academic community got access to commercial oil drilling data and can now see how the asteroid's impact reshaped the Caribbean. The asteroid killed off dinosaurs and changed the contours of the bottom of the Gulf of Mexico, spilling 48,000 cubic miles of debris that settled on the sea floor (English).
Quote of the Week
"Un pueblo que pierde la fuerza necesaria para sacudirse el yugo acaba por venerarlo."
"A people who lose the strength needed to shake off the yoke end up worshiping it."
José Vasconcelos (1882-1959), politician and writer
We hope you have a productive week. Please send any news, comments, or Cretaceous–Paleogene
sediment to MexicoWeekly@energynarrative.com.
Please share this with your friends and colleagues. They can sign up for free here.