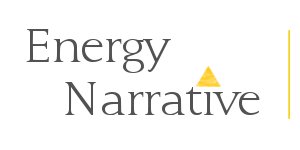 June 29, 2015 edition—online (and pipeline) hackers, multi-service stations, and a torrent of new permits
Blind Spots
Round One Phase Three shrinks by one. The third tender has lost one of its 26 blocks to Mexican steel giant AHMSA's mining unit (English). A federal court ruled in favor of the amparo lawsuit the company filed in 2014 to preserve concession rights over the Anáhuac onshore area's (Spanish) coal deposits till 2052.
Fuel theft is a US$5bn-per-year business. This amount suggests that a new illegal fuel pipeline tap is opened nearly every two hours. The number of such taps has already surpassed 403 per month since early 2015 (Spanish), a nearly 18% increase from last year's monthly average.
Pemex reports its third platform fire in three months. The state oil company took care of an oil and gas leak from the satellite platform Akal-H (Spanish) (English) in the Bay of Campeche, reporting no injuries. Pemex estimates, however, that it lost 15,000 barrels of crude oil production (English) due to the incident.
The Juchitán wind project tests the consultation process. Eólica del Sur's wind farm project in Oaxaca has entered the deliberation phase with a number of difficulties. Indigenous groups' representatives continue to question the overall consultation process, citing numerous irregularities such as 32 safety incidents and 75 information requests pending resolution (Spanish).
The Road to Reform
The CRE is on an electricity generation permit tear. Between January and May this year, CRE awarded 241 power generation permits (Spanish), 6x more than it authorized during the same period of 2014. This boost was mainly driven by local companies' requests to operate under energy production modalities existing before the 2013 energy reform.
CNH has great expectations for Round One. To date, a total of 72 oil and gas companies have shown interest in at least one of the three phases launched so far. CNH announced that 41 players have already prequalified and expects to sign no less than 80% of all the blocks on tender (Spanish).
As we noted in our April 29,2015 report, "Round One: Gloom is Good for Investors," managing expectations now could help avoid disappointment should investor interest be less than expected… 
Political Economy
Mexico's "green temps" more than triple. The number of temporary jobs associated with renewable energy projects increased from 3,085 in 2012 to 11,182 in 2014 (Spanish), particularly for wind farms. This speaks for a growing business that could further improve with the administrative changes promoted by Mexico's pro-renewables programs.
Farmers want to reap the benefits of E&P acreage. Communal land owners in Puebla have demanded social programs and MXN10m per hectare assigned by the government to E&P activities (Spanish). Around 22,765 hectares from the state's territory, or over 59% of its arable land, are part of Round One's contractual areas.
Market Trends
Industrials enjoy their lowest power tariffs in 5 years. In March 2015, electricity generation cost reductions allowed for a record-low MXN1.34 per kWh for the Mexican manufacturing sector (Spanish). That month, the spread between Mexico's industrial electricity rates and the United States' was only 29.3%, the smallest seen since 2009.
The EIA sees flat oil prices through 2016. The US EIA has revised again its 2016 oil price outlook (English), resetting WTI and Brent per-barrel prices at US$62.04 and US$67.04, respectively. The adjusted price levels are US$8.96 lower for WTI and US$7.96 smaller for Brent (Spanish) relative to the January 2015 estimates.
Onexpo evaluates fuel diversification options. The gasoline distributors association is evaluating opportunities for Pemex franchise owners (English) to also sell processed gas, biofuels, and even electricity. According to Onexpo, upgrading a conventional gasoline/diesel station to a multi-service facility could cost 30% more than today's MXN15m to 60m (Spanish).
Mexico's energy reforms could drive financial innovation. Experts believe that Mexico's energy market opening will give way to new financial instruments such as Development Capital Certificates (CKDs) and Master Limited Partnerships (MLPs) (Spanish). Pemex is already using MLPs to divest assets while retaining some control of their operation.
SENER and CAF join forces against climate change. Mexico's energy ministry and the Andean Development Bank agreed to implement a sectoral mitigation mechanism (SMM) to improve energy efficiency and reduce emissions (Spanish). The SMM will funnel resources to a demonstration project for promoting cleaner electricity production in the local industrial sector.
Strategy & Operations
Pemex boosts oil output by mid-June. During the first half of this month, the state-run company produced a daily average of 2.25 million barrels of oil (Spanish). This volume is 46,000 barrels above that of April and 20,000 barrels in excess of May's daily average output.
An oil consortium "Made in Mexico." Emusa Energy Group (EEG) claims to be the first 100% Mexican consortium (Spanish) to participate in Round One's third phase. With adequate technology, EEG reckons, the mature fields on tender could yield 35,000 barrels of oil and 225 million cubic feet of gas per day.
Pemex and Cenace bolster their defenses against cybercrime. In Mexico, 70% of cyber-attacks target the energy sector (Spanish), a problem that cost US$3bn in 2013. Seeking to beat "energy hackers", Pemex and power grid operator Cenace will spend US$560m (Spanish) on new computer equipment and reinforced IT security systems.
CFE will call for bids to develop 24 gas and power projects. The electricity utility will offer eight natural gas pipelines, four power plants, and 12 transmission and distribution projects, altogether worth US$9.8bn (Spanish) (English). Its list includes a US$3.1bn underwater gas pipeline (English) from South Texas to Tuxpan, Veracruz.
And Pemex's insurance prize goes to Mapfre Tepeyac. Pemex awarded a US$423m contract to Mapfre Tepeyac (Spanish) (English), a unit of the Spanish global insurance company, to cover all its assets and civil responsibility of its operations. The two-year contract will incur administrative costs of 2.41% of the premium, down from 2.78% (English).
Lateral Thinking
Mexican stray dogs pack for a one-way trip to Minnesota. The Hall's trip to Baja California took an unexpected turn when the shocking number of homeless animals led to a whole rescue project. Supported by local and California-based shelters, the Baja34 duo will help 34 dogs find a home in the U.S. (English).
Quote of the Week
"La Libertad es el alma de las democracias, la base de la justicia, la causa primera de toda conquista política y el fundamento más firme de las nacionalidades."
"Liberty is the soul of democracies, the basis of justice, the main cause of every political conquest and the firmest groundwork of nationalities."
–          Isidro Fabela, "Por la Libertad"
We hope you have a productive week. Please send any news, comments, or free puppies to MexicoWeekly@energynarrative.com.
Please share this with your friends and colleagues. They can sign up for free here.