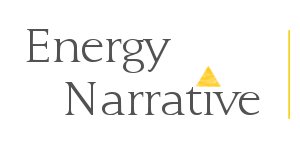 June 15, 2015 edition—Pemex's gas problem flares up, hydro power on hold, and the last word on Round One, phase one.
Blind Spots
Oil production improved slightly in May, but the big picture is unchanged. Pemex produced 2.23 million oil barrels per day in May, a 1.3% monthly ramp-up but a 10% annual decrease (Spanish). Following a MXN3bn investment cut (Spanish), Cantarell reported a 30% y-o-y drop in oil output last month, only partially offset by the Chuc oilfield's 14.5% increase from April.
Teachers free up fuel supplies in Oaxaca, but boycott local elections. Unionized teachers agreed to withdraw (English) from the Pemex fuel storage and distribution facility they occupied last week, cutting supplies to 50 gasoline stations (Spanish). Although polls did open (English), protesters disrupted the vote amid tense negotiations with local authorities.
Environment ministry blocks controversial hydropower projects in Puebla. Semarnat denied environmental permits to four hydroelectric power plants that an ICA subsidiary was planning to construct in the state's Apulco River. With cumulative investments of over US$100m (Spanish), these projects were facing strong opposition from local communities around likely environmental hazards.
The Road to Reform
Hacienda gives back to oil producing regions. The finance ministry issued revenue-allocation rules for the Hydrocarbon-producing States and Municipalities Fund (Spanish). Under these guidelines, states must earmark at least 20% of the fund's resources (Spanish) to local governments reporting either E&P activities or social/environmental impact from offshore oil and gas operations.
Senators mull over nukes legislation. The upper house will discuss options for drafting a nuclear energy law (Spanish) during the next congressional session, beginning in September 1st. Mexico has around 1.34 GW of installed nuclear power capacity that represent 3.75% of the total electricity generated in 2014.
CNH issues definitive terms for Round One, phase one. The hydrocarbons commission published the final bidding guidelines and model contracts (Spanish) (English) for shallow water E&P in the 14 areas on tender. The 19 companies and 7 consortia prequalified for this first stage will present offers on July 15 (Spanish). 
Political Economy
Mexico's 2015 midterms confirm PRI's leadership, but not an absolute majority. Election results give the ruling PRI up to 41% of seats in the lower house of Congress (Spanish) (English). The president's party will thus have to forge alliances to reach the absolute majority (50% +1 vote) required for passing legal amendments.
Denmark supports Mexico's climate change strategy. Mexican energy and environment authorities met their Danish counterparts to follow on the Climate Change Mitigation and Energy Program created a year ago (English). Denmark will offer nearly MXN100m for technical assistance (Spanish) on renewable energy development and enhanced energy efficiency through 2017.
Mexico and EU seek deeper trade and energy cooperation. Mexican President Enrique Peña Nieto and European Union representatives, Donald Tusk and Jean-Claude Juncker, agreed to launch negotiations to renew the 15-year-old free-trade agreement (English). New topics for discussion will include e-commerce, novel terms of trade, energy and sustainability (Spanish).
Market Trends
Mexican oil travels to Eurasia. Around 86% of Mexican crude exports went to the U.S. and Canada in 2010, a share that slipped to 62% during January-April this year (Spanish). Meanwhile, oil sales to Europe increased from 10% to 23% as those to Asia rose from 4% to 16% of the total.
Moody's sees moderate risk in CFE's debt. The agency assigned a Baa1 rating to the 30-year senior unsecured global notes that CFE issued for up to US$700m (Spanish) (English). The outlook is stable, but pressures could come from CFE's further financial deterioration and a loss of competitiveness against new market players.
Strategy & Operations
Shell bows out of Round One's first stage, but leaves the window open. The Anglo-Dutch oil and gas company continues to advance in the second phase's prequalification process (Spanish). In addition, it has plans to invest in technology and infrastructure for tapping Mexico's shale gas potential (Spanish) (English).
Soriana and Gemex will invest US$260m in wind power. These partners plan to build two 49.5-MW wind farms in Tamaulipas (Spanish) (English), seeking to generate 181 GWh per year of electricity (14% of the state's current output). Both the North American Development Bank and Mexican commercial bank Banorte will help finance the project.
Gas flaring triples in a year. Last April, Pemex flared 754 million cubic feet per day (mcfd) of gas (Spanish), up from 247 mcfd a year before. This volume represents 12.5% of the company's total gas production in that month, which surpasses the international standard of 2%.
Pemex scores biggest oil and gas find in five years. The state oil company discovered five shallow-water fields in the Gulf of Mexico (Spanish) (English). These areas could start production within 16 months to reach at least 200,000 barrels of oil and 170 million cubic feet of gas per day after 20 months (English).
Lateral Thinking
Mexico City thinks globally, acts locally. Mexico's capital city launched its Local Strategy for Climate Action (ELAC) (Spanish) to improve environmental conditions and cut emissions through 2020. Echoing federal government efforts, ELAC focuses on energy transition, urban planning, environmental remediation, energy efficiency and sustainability, dissemination campaigns, and R&D.
Quote of the Week
"¿En qué embriaguez bogaban tus pupilas para que así pudiesen narcotizarlo todo?"
"In what intoxication did your pupils swim that enabled them to narcotize everything they saw?"
–          Ramón López Velarde, The 13th
We hope you have a productive week. Please send any news, comments, tips for passing trade legislation or intoxicating swimming holes to MexicoWeekly@energynarrative.com.
Please share this with your friends and colleagues. They can sign up for free here.