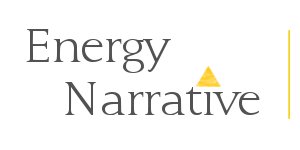 June 8, 2015 edition—teachers vs. gas stations, Pemex labor relations, and electricity interconnections (legal and not).
Blind Spots
Unionized oil workers could file for "amparos" against Pemex. Starting August 1st, oil workers of the Grupo Unido Regeneración Sindical plan to appeal for legal protection against any adverse modification (Spanish) to their 2015-2017 collective agreement, which Pemex and the national oil union will negotiate soon.
The supply chain's weak link. Around 20,000 barrels of fuel are stolen daily from Pemex's downstream infrastructure, 60% of which is lost in the company's storage and distribution terminals (Spanish). Meanwhile, illicit fuel taps on the state-owned company's pipelines increased 1,625% from 2006 to 2014.
Teachers' protests cut fuel supply in Oaxaca. Unionized teachers of CNTE section 22 took over Pemex's main fuel storage and distribution facility in the area, protesting against the government's education reform ahead of local elections. Around 95% of gasoline stations had to suspend services (Spanish) (English) following the blockage of over 60 fuel tankers. 
The Road to Reform
ASEA stretches its technical branch. The safety and environmental protection agency installed its technical committee, a 13-member specialized unit that will help develop best practices along the hydrocarbon value chain (Spanish). The technical branch will have Semarnat's head, Juan José Guerra Abud, as president and ASEA's chair, Carlos de Regules Ruiz-Funes, as secretary.
CNH pimps up Round One for the second time. The hydrocarbons commission eased again the first-phase terms (Spanish) (English), allowing qualified oil companies to bid for as many blocks as they want from the 14 on tender, among other changes. CNH estimates that winning bidders could invest up to US$918m in 17 exploration wells through 2020 (Spanish).
Members of Energy Narrative's Mexico Energy Context Service weren't surprised –in our April 29, 2015 report "Round One: Gloom is Good for Investors", we noted changes to the bidding restrictions among the potential adjustments to the Phase One process.
System operator issues rules for grid interconnection. The national power grid will require generation capacity additions of up to 20.4 GW through 2019, a 31% increase from today's level. Seeking to unlock MXN74bn in capital for the necessary transmission and distribution lines, Cenace issued interconnection criteria for third party access (Spanish).
These and other electric power market rules will be addressed in Energy Narrative's Special Initiative, Banking on Mexico's Electricity Market Reforms.
Political Economy
Mexico advances in competitiveness, but still faces big challenges. The country jumped to 39th out of 61 countries (Spanish) in the 2015 IMD World Competitiveness Ranking. The report suggests Mexico has to control debt and tax revenues amid lower oil prices (English), boost GDP growth rates to 3%-5% annually, and improve the investment climate.
SENER boosts spending 4.4x from January to April. The Energy Secretariat spent over MXN15.8bn during the first third of the year, a 338% y-o-y increase (Spanish). This matches with an overall 9.9% expansion in net government spending during the same period, which surpassed the MXN1.5tn mark.
Oil revenues dropped by almost 44% y-o-y in April. Following this year's downtrend, the government's oil income decreased to roughly MXN233.6bn in April (Spanish). This result comes from a sharp decline in the Mexican crude basket price, which at end-May stood at US$46.9 per barrel against the US$92.3 reported in January-April 2014.
The new North-South clean energy dialogue. The energy ministers of Mexico, United States, Chile, Colombia, Costa Rica, Peru, and Panama launched the Western Hemisphere Clean Energy Initiative at the 2nd ECPA Ministerial (Spanish) (English) in Mérida, Yucatán. The participating countries aim to design a roadmap for a collective doubling of renewable energy use through 2030.
Market Trends 
Industrial natural gas consumption catch up with CFE. In April this year, industrial demand for natural gas increased 5.2% y-o-y (Spanish), surpassing CFE's for the first time since 2002. With demand worth over MXN1.13bn, manufacturing is now the largest natural gas consumer in Mexico.
No more "gasolinazos" for the rest of 2015. Energy minister Pedro Joaquín Coldwell has discarded further hikes in gasoline prices for this year (Spanish), following a 1.3% increase in January this year. Resulting from the government's gradual phase-out of fuel subsidies, the overall price correction will ease Mexico's gasoline market opening, scheduled for 2018.
CRE goes global in 2018. The energy regulatory body will host the 7th World Forum on Energy Regulation (WFER) (Spanish) in Mexico's Mayan Riviera. Gathering 320 energy regulating authorities from all over the world, the WFER is a high-level event organized by the International Confederation of Energy Regulators (ICER) (Spanish).
Electricity will be cheaper in June. CFE announced that this month's electricity tariffs will decrease (Spanish) by around 25% to 35% against June 2014 for industrials, between 11% and 22% for the commercial sector, and 10.8% for high-consumption residential users.
…But not for everyone. Electricity rates for both the agriculture industry and municipalities will rise this year by up to 26.8% and 6% (Spanish), respectively. Both sectors rely on the public lighting system, which is not subject to the tariff reductions enjoyed by industrial and domestic energy consumers.
Strategy & Operations
Finnish waves reach Mexican shores. Finnish firm AW-Energy is in talks with Mexican federal and local authorities to kick-start a US$60m pilot wave power project in the state of Baja California (Spanish). Mexico's Pacific coast has high wave energy potential comparable to its solar and wind resources.
Pemex launches its multiannual safety and environmental strategy. The state-owned company unveiled its Safety, Health, and Environmental Protection Strategy for 2015-2025 (Spanish) (English). This program sets guidelines for ensuring best practices in safety and operations to boost productivity in the domestic oil and gas industry.
Pemex will incentivize high-skilled labor. The state-owned company will offer bonuses to 7,350 workers (Spanish), in an effort to retain specialized personnel and increase competitiveness as the national oil industry opens to further private investment. To date, Pemex's headcount totals 151,318 unionized and corporate employees.
As noted in Energy Narrative's February 27, 2015 report "Pemex in Times of Low Oil Prices," the question of who stays and who goes as Pemex reduces headcount will be critical for Pemex and private sector participants alike.
Government seeks a stronger maritime arm for Pemex. President Enrique Peña Nieto announced that, by 2018 (the end of his term), Pemex will have 41 new ships for hydrocarbons transportation (Spanish) (English). The company has acquired 16 sea tankers so far and is currently building 22 ships in the Mexican navy's shipyards.
Pemex strikes a new deal with BlackRock. Mexico's national oil company signed a new agreement with BlackRock to streamline key projects (Spanish) (English) through financing solutions and risk management capabilities. This deal follows a previous US$900m operation that grants equity participation to BlackRock and First Reserve in the Los Ramones II gas pipeline.
CFE in the hunt for private capital. The Federal Electricity Commission will invest MXN262bn through 2019 in new power infrastructure and system upgrades (Spanish). Around 46% of the total will come mainly from private financing, which explains CFE's plan to issue at least MXN100bn in stock certificates.
A smart move against electricity theft. CFE is licensing projects to install roughly seven million smart meters through 2020 (Spanish). This effort will not only open new business opportunities for integrated, high-tech grid solutions but will also help reduce non-technical T&D losses, currently estimated to cost MXN31.3bn per year.
Lateral Thinking
Alice in hadron land. A group of Mexican scientists from Puebla's BUAP University will participate in the ALICE and CMS experiments (Spanish) of the European Organization for Nuclear Research's Large Hadron Collider. The ALICE test is expected to yield new data on quark-gluon plasma, some of the basic building blocks of matter.
Quote of the Week
"No me dejen morir así. Digan que dije algo."
"Don't leave me to die like this. Tell them I said something."
–          José Doroteo Arango Arámbula, "Pancho Villa"
We hope you have a productive week. Please send any news, comments, high-energy hatters or famous last words to MexicoWeekly@energynarrative.com.
Please share this with your friends and colleagues. They can sign up for free here.