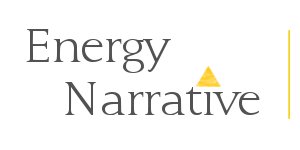 June 1, 2015 edition—Round One-Phase One guest list, improving the North American climate, and a geothermal dragon.
Blind Spots
Illicit fuel taps caused a MXN17bn leak in 2014. Last year, Pemex spotted 4,404 illicit taps on its fuel pipelines (Spanish), a 34.4% annual increase (Spanish) and a historical record. Seeking to reduce the associated losses, the state oil company will invest US$282m in reinforcing its SCADA system through 2016.
Lerma River suffers after fuel spill. Over four days, thousands of liters of fuel reportedly leaked into the Lerma River following a failure in the Pemex Salamanca refinery's drainage system (Spanish). Local authorities have filed a claim against Pemex that industrial safety and environmental protection agency ASEA will assess.
The Road to Reform
26 players are cleared to bid in first tender of Round One. CNH has approved 19 companies and seven consortia to submit bids on July 15th for 14 shallow water blocks (Spanish) (English). Some of the top stand-alone competitors are Pemex, Chevron, ExxonMobil, Lukoil, Nexen, ONGC Videsh, Pacific Rubiales, Statoil and Total.
…As CNH adjusts the calendar. The hydrocarbons regulatory body has delayed the publication of the contractual model and definitive bid terms for the first tender to June 9 (Spanish) (English). This will give more time for any additional modification that the CNH may deem appropriate after evaluating the companies' comments.
Mexican government affirms green quotas for wholesale electricity users. The new market rules establish that, by 2018, at least 5% of the electricity consumed by both large customers and aggregated small energy users must come from renewable sources. This share will increase annually until reaching 35% by 2024 (Spanish).
"Mission Migration" gets CNH approval. The hydrocarbons commission has allowed Pemex to migrate the Misión natural gas field (Spanish) (English), assigned in Round Zero, to its first exploration and production-sharing agreement. This field produces nearly 124 million cubic feet per day of non-associated gas under a Financed Public Works Contract with Tecpetrol.
CFE board approves new investment planning process. This new mechanism will focus on CFE's investment projects only, leaving the power sector's long-term planning in Sener's hands. The electricity utility will submit to the board a five-year plan for review (Spanish) in December this year.
Editorial Interlude
The Round One, Phase One guest list is complete. And a fascinating list it is, with 38 companies representing 19 countries from 5 continents. Although the United States is (inevitably) home to the greatest number of participants (14), it is telling that Mexico fielded the second largest number (4) – a remarkable showing for a country that had but one integrated oil company just a few years ago.
Half of the participating companies will bid solo, with the other half forming seven consortia for a total of 26 bidding entities. The final list includes all but three of the 34 companies that had started the prequalification process as of late April (those absent being INPEX, Petrobras, and Shell). Intriguingly, all but two of the seven consortia include at least one latecomer that was not listed as seeking pre-qualification as recently as late April.
The participants' number and diversity speaks to the appeal of Mexico's first upstream round in decades. More importantly, company interest has been notably consistent, despite the oil price gyrations of the past six months. That is a good sign that many will follow through with bids when the big day comes.
Energy Narrative, Managing Director
Political Economy
National oil union warms up for strike. The STPRM called unionized oil workers to go on strike (Spanish) if negotiations for a new collective agreement with Pemex fail. Led by senator and oil strongman Carlos Romero Deschamps, the union rejects massive layoffs and demands a revision of salaries and medical services.
Market Trends
CFE reports an overall decrease in May electricity rates. The energy utility announced that peak-load power tariffs dropped by an average of 11.3% (y-o-y) in May (Spanish) for the industrial, commercial, and residential sectors. CFE's head Enrique Ochoa Reza attributed this trend to lower gas prices, expanding infrastructure, and better power-distribution services.
Oil exports are still heading downhill. In January-April 2015, Mexico's oil export revenues decreased by US$6.24bn or 48% in annualized terms (Spanish). Crude sales to North America, which absorbs 62% of the country's total, slipped by 54% y-o-y during the same period to land at barely US$4.2bn.
Mexico, U.S. and Canada create landmark partnership on climate change. North American energy ministers agreed to further integrate climate change mitigation strategies at the 2nd ECPA Ministerial in Mérida, Yucatán (Spanish) (English). Key areas of collaboration include power grid and clean energy development, energy efficiency, carbon capture and storage, and emissions reduction in the oil and gas sector.
SENER and IRENA evaluate Mexico's renewable energy prospects to 2030. Mexico could boost the share of renewables in its energy mix to 21% by 2030 (Spanish) (English), saving US$1.6bn in total system costs. By then, the country could also generate up to 46% of its electricity from wind, solar, hydro, geothermal, and biomass sources.
Strategy & Operations
Alfa and Harbour Energy acquire Pacific Rubiales. Mexican Grupo Alfa and US-based Harbour Energy signed a definitive agreement to acquire Pacific Rubiales for C$6.50 per common share (Spanish) (English) not already owned by Alfa. This deal values the Canadian-Colombian oil company at US$1.7bn (English), not including its more than US$4bn of debt.
The Registration and Evaluation System of Suppliers and Contractors is up and running. This system will provide greater efficiency and transparency to Pemex's procurement and supply unit. Since October 2014, this new division has focused on consolidating purchases of goods and services that could save almost MXN36bn through 2018 (Spanish) (English).
Eosol shines up in Durango's solar power scene. Spanish firm Eosol has begun phase II of its Las Ánimas solar photovoltaic park, seeking to reach 70 MW of generation capacity worth US$72m (Spanish) (English). This adds to the 15 solar energy permits in Durango (English) from a national total of 151.
Pemex appoints new committee for its E&P unit. The company's board has signed off on PEP's new managerial structure formed by three directors (Spanish) (English): Gustavo Hernández García, as Chief Operating Officer; Juan Javier Hinojosa Puebla, as head of Development and Production; and José Antonio Escalera Alcocer, as the director of Exploration.
The dragon flies with geothermal power. Mexican Grupo Dragón (GD) will soon double the capacity of its 5 MW geothermal power plant (Spanish) located in Nayarit. With MXN2.6bn invested so far (English), GD could expand to 50 MW by 2017. Their current project makes them the first private geothermal power operator in the country. 
Lateral Thinking
Up for an underwater "drink" tonight? Claro Lounge, the world's first underwater bar (Spanish) (English), has opened its "doors" on the Mexican island of Cozumel. So, how about some mint- or citrus-scented oxygen while playing a board game, taking a selfie, or dancing to the rhythm of La Bamba?
Quote of the Week
"La prudencia consiste en poner medio entre los extremos."
"Prudence consists in finding the medium between the extremes."
–          José Joaquín Fernández de Lizardi, El Periquillo Sarniento
We hope you have a productive week. Please send any news, comments, or severely watered down cocktails to MexicoWeekly@energynarrative.com.
Please share this with your friends and colleagues. They can sign up for free here.