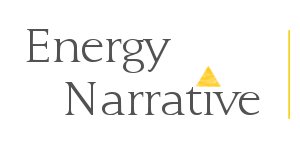 June 27, 2016 edition— Pemex asks to migrate deep-water fields; the CNH approved Eni's plan; and Semarnat okay'd a new wind plant in Puebla.
Last Week in a Minute or less
Renewables & Electricity. Mexico has new charging stations but not so many electric cars, Semarnat approved a new wind farm in Puebla, and Bancomext and KfW will promote solar energy.
Natural Gas & Liquid Fuels. LP gas prices rose in Mexico and Pemex sold less, the CRE approved private sector use of Pemex's infrastructure, and teachers' blockades in Oaxaca may cause fuel shortages.
Oil & Gas Upstream. Exploration activities get US$2.5bn in investments, light crude found off the coast of Tabasco, and the CNH approved Eni's plan.
Money & Power. Oil income hits a minimum in public spending, Pemex looks to the Finance Ministry's support to operate fields, and Pemex budget cuts hit providers.
Déjà vu all over again. Last week's readers were particularly interested in the approval of Pemex's first farmout (English), the migration of two Round 0 fields (Spanish), and the CNH's analysis of Eni and Talos plans for their awarded fields (Spanish).
The Road to Reform
Pemex applies for migration of deep-water fields. The state-owned company requested to migrate the 1,285 square kilometers covering AE-0092-Cinturón Subsalino-10 and AE-0093-Cinturón Subsalino-11 assignments to a contract for the exploration and extraction of hydrocarbons. The aim is to strike a partnership deal with the winning bidder in the tender process (Spanish).
The CRE approved private sector use of Pemex infrastructure. The Energy Regulatory Commission (CRE) will start overseeing bids to import fuel through Pemex pipelines in the next quarter (Spanish). Before that begins, Pemex wants to negotiate certain conditions in the contracts to assure that pricing is aligned with international practices (English).
Surface exploration activities get US$2.5bn in investments. The National Hydrocarbon Commission (CNH) has awarded 34 permits to 14 private companies projected to invest more than US$2.5bn (Spanish). This represents a tripling of 3D seismic permits, and of the total, 21 projects are focused on 3D seismic exploration.
The CNH approved Eni's plan. The National Hydrocarbons Commission (CNH) approved the Evaluation Plan presented by Eni Mexico for developing the Amoca, Miztón, and Teocalli fields, awarded in Round 1.2 (Spanish). The company foresees US$245.1m in investments in the next two years and drilling four wells to delimit the maximum geological potential (Spanish).
Semarnat approved Central Eólica de México II to build a wind park. The Environment and Natural Resources Ministry (Semarnat) approved  construction of a 60MW wind farm by  Central Eólica de México II (Spanish). This project will be the third wind plant in Puebla.
Political Economy
Pemex budget cuts hit suppliers. Due to the budget cut demanded of the state-owned company, suppliers were forced to reduce expenses and investments and change their financing plans (Spanish). Leaked documents allegedly show some international suppliers were asked to contribute up to 10% as "support" to expedite paperwork to resolve payments pending (Spanish).
Pemex went looking for farmouts in Europe. The CEO of the state-owned company met European investors to promote the first farmout in the Gulf of Mexico. Three themes were discussed: the MXN100bn budget cut, the federal government support package, and the newly announced farmouts which require US$11bn in investment (Spanish) (English).
KKR and Pemex about to agree on a US$1.2bn sale. The U.S. private equity fund and the state-owned company are finalizing a US$1.2bn sale and leaseback agreement (Spanish). Pemex will sell part of its pipelines, submarine cables, and two non-drilling rigs, continue operating them, and pay rent for 15 years (English).
Pemex's Pajarito and Salamanca plants run into trouble… Water discharged at the Pajaritos' complex contains 59 chemicals, including pollutants and carcinogens that endanger people's health, Greenpeace reports (Spanish). Last Monday, a flare up in the Salamanca refinery's H-301 heater instrument area injured a worker (Spanish).
…and the Pajaritos' explosion increased PVC costs. Mexico is suffering a shortage of domestic PVC following the April explosion at Pajaritos (Spanish). Plastic companies had to import PVC from the United States, increasing the cost between 10 and 15%. Queretaro-based plastics companies now project 10% growth for the year.
Pemex looks to Finance Ministry support to operate fields. The state-owned company is negotiating with the Finance Ministry to determine if Pemex will receive a supplemental budget to maintain operations at oil fields awarded in Round 0 (Spanish). The resources sought would allow Pemex to exploit the 73 fields.
Market Trends
Blockades in Oaxaca may cause fuel shortages. The state-owned company said that blockades at the Antonio Dovali refinery and on 25 roads could cause fuel shortages in surrounding zones  (Spanish). Pemex reported that the Salina Cruz refinery is working normally, unaffected by the confrontations between teachers and policemen (Spanish).
Oil revenue transfers hit record low. Low oil prices and production reduced Mexico's oil revenue transfers to an amount equal to only 13.3% of public spending, down from the all-time high of 40.7% in 2012  (Spanish). In the first quarter, the transfers totaled MXN224.98bn, the lowest level since records began in 1990.
LPG prices rose in Mexico and Pemex sold less. Pemex sales of LPG dropped by MXN2bn, a 32% decrease, in April 2016, in comparison with 2015, while private companies increased their margin (Spanish). In Mexico City, LPG prices for residential use increased 9.4% between 2014 and 2016 (Spanish).
A former BlackRock director was named to head the Pemex trading subsidiary. Isaac Volin Bolok Portnoy, former director of BlackRock in Mexico, will assume leadership of PMI Comercio Internacional, Pemex's subsidiary in charge of trading abroad (English). The new director has experience restructuring companies and business units.
Bancomext and KfW will promote solar energy. The National Bank of Foreign Commerce (Bancomext) and the German Development Bank (KfW) signed a memorandum of understanding. The aim is to exchange experiences and best practices in financing renewable energy with a special focus on solar energy (Spanish).
Strategy & Operations
More charging stations, not so many electrical cars. Tesla opened a new charging station in Cuernavaca and worked with CFE to install charging stations in clients' homes (Spanish) (Spanish). According to the Mexican Association of Car Distributors (AMDA), the number of electrical cars has stagnated at 500 due to the high price (Spanish).
Renaissance Oil became Mexico's first foreign oil producer. The company produced 1,700 barrels per day in Malva, Mundo Nuevo, and Topén fields in Chiapas sold for 39.59 dollars per barrel and 2.77 dollars per MMcf for natural gas (Spanish). After paying royalties and taxes, Renaissance has a positive cash flow.
Braskem Idesa bets US$5.2bn on Mexico's energy reform. The company invested US$5.2bn in the 200-hectare petrochemical complex to produce polyethylene (Spanish). According to the CEO of Braskem Idesa, the aim is to make available competitive inputs and to satisfy domestic polyethylene demand estimated at nearly 2 million tons per year.
Thousands petition for Eólica del Sur to remain suspended. Several NGOs and international experts in consultation rights reported that 29,000 signatures were handed to the Oaxaca state court seeking ratification of the suspension of Eólica del Sur wind farm (Spanish). The petition was started by Alfredo Saynes, a Zapotec from Juchitán.
Light crude found off the coast of Tabasco. Pemex discovered light oil in the Teca-1 zone, one of nine exploratory wells being drilled in the southern portion of the Gulf of Mexico. Preliminary results show the shallow water field can contain enough crude to produce 4,000 barrels a day (Spanish).
Old School Social
Events in the world beyond your screen – go see and be seen!
The Mexican Energy Forum is July 12-14 in Mexico City.
The Vigésimanovena Reunión Internacional de Verano de Potencia, Aplicaciones Industriales y Exposición Industrial is July 17-23 at the Mundo Imperial Acapulco Diamante, Expo-Forum, Acapulco.
The Mexico Oil & Gas Summit is July 20-21 at the Sheraton María Isabel Hotel in Mexico City.
Lateral Thinking
Farmers' homes from 200A.D. excavated. By using geo-radar, archeologists from Mexico's National Institute of Anthropology and History (INAH) and the University of Arizona dug out a ceremonial center linked to creation myths in ancient Sonoran farming communities (English). The circular-shaped home suffered a fire which preserved the material of the construction (Spanish).
Quote of the Week
"La prudencia consiste en poner medio entre los extremos."
"Good judgment lies in putting a middle between the extremes."
Joaquín Fernández de Lizardi (1776-1827), Mexican writer and political journalist
We hope you have a productive week. Please send any news, comments, or ancient farmers' home designs to MexicoWeekly@energynarrative.com.
Please let others know about The Weekly Brief: Mexico – your friends and colleagues can sign up for a free trial here.