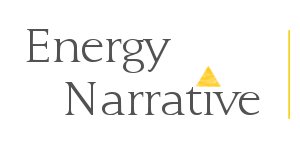 June 20, 2016 edition— Trion field approved to be farmed out; Round 2 will be launched over the summer; and Statoil is considering a partnership with Pemex.
Last Week in a Minute or less
Renewables & Electricity. Mexico and India announced renewable energy agreements and Mexico, Canada, and the US can reduce methane gas emissions by 40%.
Natural Gas & Liquid Fuels. It's open season to bet on Pemex's pipelines and terminals, Pemex will shrink natural gas production, and Pemex patched up a pipeline leak in Tabasco.
Oil & Gas Upstream. Pemex approved its first farm out, Round 2 will be launched before July ends, and the information room for Round 1.4 closed.
Money & Power. The Mexican peso is struggling to avoid a new low, Mexico captured US$420m in foreign direct investment, and Pemex's credit rating will remain uncertain for a year.
Déjà vu all over again. Last week's readers were particularly interested in CFE's plans to raise MXN10bn offering its electrical grid to investors (Spanish), the accepted offer for the Texas-Tuxpan pipeline made by IEnova and Transcanada (Spanish),  and the upstream contracts still not migrated in Poza Rica-Altamira and Chicontepec (Spanish).
The Road to Reform
Pemex approved its first farm out. The deep-water Trion field was chosen as the first to be farmed out to a private company (English). The investment needed for this field 2,500 meters deep is estimated to be US$11bn for exploration, discovery, and exploitation (Spanish).
Round 2 to be launched over the summer. The Energy Minister announced the first Round 2 bids to exploit 29 areas in shallow waters of the Gulf of Mexico, the Burgos Basin, and southeastern Mexico. The Round 2.1 bid with 15 fields to be explored and exploited will be published before the end of July (Spanish).
Two Round 0 fields will migrate. The director of Pemex Exploration and Production (PEP) is waiting for approval to migrate two fields that were assigned in Round 0. The AE-0092 and AE-0093 offshore allocations could be transformed into a contract for crude oil exploration and extraction with a partner (Spanish).
The CNH discussed the future of Eni International and Talos Energy. The National Commission of Hydrocarbons (CNH) will analyze for approval Talos Energy and Eni International's exploration, evaluation, and production plans. The plans are designed for the fields awarded in Round 1 phase 1 and 2, respectively (Spanish).
The information room closed for Round 1.4. Access to the information and registry room ended and 26 companies will compete and partner to tender for 10 contracts in Round 1.4 (Spanish). The companies have until July 1 to present the documents proving their financial solvency and technical capacity to operate deep-water fields.
Political Economy
Pemex will shrink natural gas production. The International Energy Agency forecast a 1% annual fall in gas production until 2021 (Spanish). The reasons are the decline in production from current hydrocarbon fields, uncertainty around the challenges of implementing the energy reform, and Pemex's delicate financial situation.
Mexico is the IMF's poster child for oil hedging. The International Monetary Fund pointed to Mexico as an example of using oil hedges to protect public finances, guaranteeing revenues from hydrocarbon exports (Spanish). The use of oil hedges by oil-producing countries is minimal.
Mexico and India announced renewable energy agreements. Both nations launched new commercial relations in science and renewable and solar energy (Spanish). The agreement highlights Indian firms' interest in investing in Mexico's energy sector and emphasized the role of cooperation in promoting financing and the use of solar energy (English).
Pemex has its eye on US and South American oil. The state-owned company is considering exploration and extraction of oil abroad, creating partnerships with international oil companies (Spanish). The strategy would allow Pemex to have access to additional hydrocarbon sources to increase its production and reserve levels.
North America can reduce methane pollution by 40%. The Environmental Defense Fund, Mexico's Mario Molina Center, and Canada's Pembina Institute report that, using low-cost technologies, the three nations can cut 232 billion cubic feet of methane produced by oil and gas operations (English) (Spanish). This would reduce methane gas emissions by over 40%.
Market Trends
Leading Mexican companies will invest US$33.5bn in 2016. Members of the Mexican Business Board (CMN) will invest a combined US$33.5bn this year, due to confidence in structural changes and the stability of the Mexican economy (Spanish). The investments will contribute to consolidate market growth and generate job opportunities for 1,730,000 workers during 2016.
Mexico captured US$420m in energy-related FDI. Foreign direct investment totaled US$420m for activities linked to the energy sector during the first quarter of the year, a 31.4% increase over the previous year (Spanish). Natural gas transportation using pipelines received US$152m, and US$80.9m was channeled to oil and natural gas maritime transportation.
The Mexican peso is in bad shape again. The national currency fell to 19 to the dollar last Tuesday, after several days in free fall, getting close to its lowest level of 19.44 hit on February 12 (Spanish). Fears of Brexit are pushing the market toward safe investments in US Treasuries (English).
Pemex´s credit rating will remain uncertain for a year. According to Moody's, the state-owned company will continue to struggle with weak credit quality until the second half of 2017 (Spanish). If new partnerships and budget cuts are realized, reducing the need of external resources, the rating may stabilize.
Strategy & Operations
CFE awarded Valley Crossing Pipeline the Nueces-Brownsville gas pipeline. The subsidiary of Spectra Energy won the bid with an offer of US$2.9bn, well below CFE's estimate of US$3.6bn for the project (Spanish) (English). The 267km pipeline will have a capacity of 2,600 MMcf per day with a diameter of 42 inches.
It's open season for pipelines and terminals. Pemex will announce the beginning of its open season for surplus capacity in distribution, transportation, and oil storage (Spanish). The Energy Regulator Commission determined open seasons for three other companies: Howard Energy Partners, Invex Infraestructura and Monterra Energy (Spanish).
Pemex patched up a pipeline in Tabasco. The state-owned company worked to contain a leak of crude in a pipeline to the city of Cunduacan from its Tokal 1 well in Tabasco (English). Military and police forces shut down a highway that runs nearby and investigated the causes of the leak.
Sierra Oil & Gas is looking for a partner in Round 1.4. The Mexican company is looking to form a partnership to participate in Round 1.4. Sierra Oil & Gas will serve as a financial partner in a consortium and the company is being pre-qualified by the National Hydrocarbon Commission (Spanish).
Statoil is considering an alliance with Pemex. The Norwegian oil company may seek a partnership with Pemex in Mexico's deep-water fields (Spanish). The vice president of the company stated that it is considering the opportunity to bid on farm-out agreements, but more information on the process is needed (English).
Guadalajara's lung is threatened by geothermal projects. The La Primavera Forest, the city's main green area and weather regulator, is the location of several geothermal projects. The CFE's drilling area covers 6,000 hectares in this 140,000 year-old forest and UNESCO-declared biosphere reserve (Spanish).
Old School Social
Events in the world beyond your screen – go see and be seen!
The Foro de Platts y Thomson Reuters is June 22 at the Sheraton María Isabel Hotel in Mexico City.
The Mexican Energy Forum is July 12-14 in Mexico City.
The Vigésimanovena Reunión Internacional de Verano de Potencia, Aplicaciones Industriales y Exposición Industrial is July 17-23 at the Mundo Imperial Acapulco Diamante, Expo-Forum, Acapulco.
The Mexico Oil & Gas Summit is July 20-21 at the Sheraton María Isabel Hotel in Mexico City.
Lateral Thinking
A hot week for dinosaur archaeologists in Mexico. A new study concluded that mammals spread and thrived during millions of years while dinosaurs walked the earth, and the meteor strike reduced their number (English). At the same time, in Sonora scientists discovered four dinosaur tracks that date to 72 million years ago (English).
Quote of the Week
"La nación más grande y más potente es débil si le falta la justicia."
"The greatest and most powerful nation is weak if it lacks justice."
Manuel José Othón (1858-1906), a poet, playwright, and Mexican politician
We hope you have a productive week. Please send any news, comments, or dinosaur tracks to MexicoWeekly@energynarrative.com.