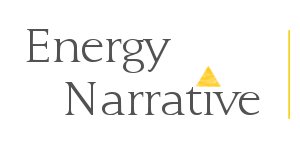 July 18, 2016 edition— Ochoa leaves CFE; '80s nostalgia for Pemex; and Mexico faces a renewables gap.
Introducing El Boletín Semanal: México
We are proud to announce that The Weekly Brief: Mexico is now available in Spanish. A complementary edition of El Boletín Semanal: México will be sent your way today. If you decide that you prefer Cervantes to Shakespeare and would like to make the switch, send us a note here. You can also pick your favorite language through your account at http://energynarrative.com/login-2/, so it is easy to switch between the two.
Last Week in a Minute or less
Renewables & Electricity. Mexico is behind its renewable energy goal, the first MEM winners signed their contracts, and wind energy companies want to sell power to CFE.
Natural Gas & Liquid Fuels. ENGIE goes big on gas pipelines, the open season for fuel logistics is the new prize, and IEnova and Pemex agreed over Chihuahua's pipelines.
Oil & Gas Upstream. Pemex multiplies by eight its vented gas, is looking for a "productive" partner, and its oil production fell to a level last seen in 1980.
Money & Power. Ochoa says good-bye to CFE for PRI's National Executive Committee, Pemex and CFE will be the first Fibra E candidates, and Pemex is marketing 10-year Samurai bonds.
Déjà vu all over again. Last week's readers were particularly interested in CFE's offer to investors of national transmission grid assets through the Fibra E (Spanish), GNF's negotiation with CFE to buy natural gas (Spanish), and the investment of MXN1bn in deep-water fields (Spanish).
The Road to Reform
Jet fuel demand goes through the roof. Due to the gradual increase in demand, the Energy Ministry has awarded 17 permits to public and private companies to import jet fuel (Spanish). According to the Energy Ministry's report, this year 12 permits have been issued for a total volume of 6,410 million liters of fuel.
Mexico is behind schedule on its renewable energy goals. The Center of Social Studies and Public Opinion (Cesop) reports Mexico will not reach the goal of producing 25% of its electricity  with renewable fuels by 2018 (Spanish). The country will only produce 16.5% of all energy with clean energy by that year.
Pemex continues flaring gas…and money. From January to May, Pemex flared and vented 766MMcfd of gas, eight times more than in the same period three years ago (Spanish). By investing MXN40m per year, Pemex could avoid venting 15% of its gas production which in one month (May) was worth US$40m (Spanish).
The first MEM winners signed their contracts. Eleven companies signed 18 contracts assigned in March and will increase by 2% clean energy generation (Spanish). The Energy Minister asserted that 81% of the energy bought in the Wholesale Electricity Market (MEM) was solar, equivalent to 12 photovoltaic projects, and the rest corresponds to six wind projects.
Wind energy companies offer CFE their services. Wind energy companies want to sell power to CFE due to the increase in the price for capacity in the second tender of MXN1.6m per MW, up from 10,000 pesos (Spanish). Certain areas in northern Mexico have constant wind all year long and can offer sustained power.
Political Economy
Pemex cuts its deficit by 66%. The budget cuts at the state-owned company reduced its deficit by 66.72%, from a negative balance of MXN141,8bn to a deficit of MXN48.7bn (Spanish). Even while  oil revenues fell by 11.7%, Pemex's income grew 19.4%, due to the cash injection from the government in April of MXN73.5bn.
Ochoa says good-bye to CFE for PRI's National Executive Committee… Enrique Ochoa Reza resigned as CEO of the state-owned company to head the Institutional Revolutionary Party (English) (Spanish). Jaime Hernández, CFO of CFE, will be interim managing director pending a definitive appointment by Pres. Enrique Peña Nieto (Spanish).
…and Pemex announced new directors. The Board of the state-owned company named Juan Lozano Tovar as general director of Pemex Fertilizantes (Spanish). Cutberto Azuara Pavón and Guadalupe Merino Bañuelos were approved by the Board to serve as Director of Production of Pemex Industrial Transformation (TI) and Deputy Director of Strategic Planning and Regulatory Analysis, respectively (Spanish).
Cofece asks to end fixed fuel prices. The Federal Economic Competition Commission (Cofece) proposed widening the band of fixed prices of gasoline and diesel by 2017, broadening it beyond the current 3% band (Spanish). This could mean higher fuel prices in some areas and reductions along the US border.
Trains, the forgotten fuel transport conveyance. The Federal Economic Competition Commission (Cofece) says Mexico is not using its railroads to transport fuels (Spanish). The new norms set in 2015 have not come into effect and the publication of the Decree of the Creation of the Regulatory Agency of Railroad Transportation is still pending.
Market Trends
Pemex's oil production falls to 1980s levels. In the first half of 2016, the average production of the state-owned company was 2,203 million daily barrels (mmbd), the lowest volume since 1980, when production was 1,820 mmbd (Spanish). Pemex suffered a drop of 2.5%, annualized, in the first semester compared to 2015.
Fibra E raises some questions… Due to the low oil prices, no date is set for the first Fibra E issuance (Spanish). Analysts consider the first Fibra E will see the light in the second semester of 2017, although some consider it may happen by the end of summer (Spanish).
…but chances are Pemex and CFE will be the first candidates. The state-owned companies look like potential issuers of Fibra E, with big assets which generate cash flow and may be attractive in the market. CFE and Pemex continue evaluating which type of assets to place in the Fibra E (Spanish).
Pemex's Samurai 10-year bond in sight! The state-owned company is marketing a 10-year Samurai bond, with Mitsubishi UFJ Morgan Stanley, Mizuho, and SMBC Nikko as joint lead managers. The yield guide for the yen-denominated bond is 0.53-0.57 percent and it will be guaranteed by the Japan Bank for International Cooperation (English) (Spanish).
Fuel logistics is the new coveted prize. A new era for fuel logistics starts with an open season for Pemex's and private pipeline infrastructure, railroads, and tanker cars, worth US$1.5bn. Four transportation projects with capacity of 337,000 barrels per day, 1.15 million barrels of onshore storage, and 17km of railroad infrastructure will be offered (Spanish).
Strategy & Operations
IEnova and Pemex agreed over Chihuahua's pipelines. The Mexican unit of Sempra Energy restructured the acquisition of Pemex's 50% stake of Gasoductos de Chihuahua for US$1.1bn (English) (Spanish). This move responds to the Federal Economic Competition Commission (Cofece) objection to the original deal last December for failing to meet anti-trust requirements.
Pemex is looking for a "productive" partner. The state-owned company will increase crude production through partnerships with companies focused on exploration in on-shore and off-shore fields (Spanish). Production from future partnerships would reach 400,000 barrels per day, allowing Pemex to produce 2.5 million barrels per day in 2022.
ENGIE goes big on gas distribution. The French natural gas distributor plans to build 5,250km of gas pipelines in the next five years, mainly in the Yucatán Peninsula (Spanish). This means a 50% increase of the current grid of 10,500km, and will allow the company to serve one million clients.
Communities put the brakes on big projects. Injunctions won by communities against electrical projects paralyze investments worth MXN19bn (Spanish). In the case of the 396MW Eólica del Sur project, an investment of MXN14.4bn is suspended. The Pueblo Tutanaku in Puebla has also filed for an injunction against the "Puebla 1" hydroelectric project (Spanish).
Expropriation puts an end to conflict over the Ramal Tula pipeline. Four communities in Hidalgo refuse to withdraw their injunctions against the construction of the Ramal Tula pipeline and ATCO is resorting to expropriation (Spanish). The 15km pipeline lacks only one kilometer for completion and was expected to open June 2015.
Old School Social
Events in the world beyond your screen – go see and be seen!
The Vigésimanovena Reunión Internacional de Verano de Potencia, Aplicaciones Industriales y Exposición Industrial is July 17-23 at the Mundo Imperial Acapulco Diamante, Expo-Forum, Acapulco.
The Mexico Oil & Gas Summit is July 20-21 at the Sheraton María Isabel Hotel in Mexico City.
The Heavy Oil Latin America 2016 is August 4-6 in Mexico City.
The Simposio Internacional de la Energía is August 17-18 at the Centro Banamex in Mexico City.
The Mexico Energy Summit  is September 7th at the Marquis Reforma Hotel in Mexico City. The Summit will gather 200 leaders to cover a variety of projects in Oil & Gas, Electricity, Renewables, Mining, the Environment, Technology, Finance, Risk and Regulation. Click here to request the agenda.
Lateral Thinking
Mexico City can be saved by rain. In a city where 70% of its water comes from aquifers and the rest is piped in from 150km away, Isla Urbana proposes a rainwater harvesting system for low-income families. The NGO has installed 2,200 cisterns systems, recovered 170m liters of water,  and helped 16,500 people (English).
Quote of the Week
"Ausencia quiere decir olvido,
decir tinieblas, decir jamás;
las aves pueden volver al nido,
pero las almas que se han querido,
cuando se alejan, no vuelven más."
"Absence means oblivion,
it means darkness, it means never;
birds can return to their nest,
but souls that have loved each other,
when separated, can no longer meet again."
Fernando Celada Miranda (1872-1929), poet, writer, and journalist
We hope you have a productive week. Please send any news, comments, or ways to recover rain to MexicoWeekly@energynarrative.com.
Please share this with your friends and colleagues. They can sign up for free here.