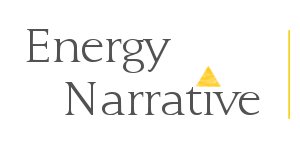 June 6, 2016 edition— CFE will spare no expense in its infrastructure; Special Economic Zones enacted; and the Sener considers importing crude from the US.
Last Week in a Minute or less
Renewables & Electricity. CFE announced a US$131.6bn investment to upgrade its infrastructure, including the expansion of Mexico's electrical grid beyond its borders and the interconnection with Baja California's electrical system.
Natural Gas & Liquid Fuels. Pemex will soon hand out the information on 70% of its natural gas contracts with end users, will have to either produce ultra low sulfur diesel or import it, and saw its Salamanca refinery run out of steam.
Oil & Gas Upstream. Pemex is seeking buyers for the Holkan and Chemul platforms, renegotiating 56 drilling contracts, and analyzing six models for alliances with private oil companies.
Money & Power. The IMF okayed a two-year US$88bn contingent credit line, Mexico's foreign debt issues hit a 21-years high, and EPN established four special economic zones.
Déjà vu all over again. Last week's readers were particularly interested in the stop on operations in the Aurora Solar plant (Spanish), the legal mistake in the rule's modification in Round 1.3 (Spanish), and the push towards renewable energies thanks to swaps (Spanish).
The Road to Reform
The CRE awaits Pemex's natural gas client list. The state-owned company will soon hand the Energy Regulatory Commission (CRE) the information on 70% of the final consumers that signed contracts for natural gas (Spanish). This represents marketing of at least 2,700 Mcf per day, which will be available for private companies.
…and sets an ultimatum: either Pemex produces ultra low sulfur diesel or it will have to be imported. By mid-2018, Pemex must produce and distribute ultra low-sulfur diesel or import it, according to  Norm 086 (Spanish). Pemex has a history of consistently missing deadlines under the Norm.
Sener foresees importing crude oil from the US. The Energy Ministry is considering the importation of 100,000 barrels per day of ultra low sulfur fuel this year (Spanish). It is the first time the country would import crude oil to satisfy domestic demand, and would improve the performance of the National Refinery System.
Special Economic Zones enacted at last! Pres. Enrique Peña Nieto enacted the law approved last April in Congress establishing four special economic zones (ZEE): The Campeche-Tabasco corridor, Puerto Chiapas, Puerto Lázaro Cárdenas, and the Tehuantepec corridor (Spanish). Each ZEE will have a master plan for infrastructure and fiscal incentives to draw investment.
Political Economy
Corruption costs an arm and a leg…and US4bn in the energy sector. Last year, multinational companies did not partner with firms operating in Mexico due to the latters' failure to comply with international ethics and transparency standards (Spanish). For Pemex to attract foreign firms to partnerships, it must combat the corruption within (Spanish).
Oil income drops 6.6% in April. Even after the slight increase in oil prices, oil income fell 6.6% in real terms, the Finance Ministry reports. The reason is the downfall of oil prices early in the year, decreasing to 26.6 dollars per barrel from 47.2 dollars per barrel in 2015 (Spanish).
IMF approved a two-year US$88bn contingent credit line. The International Monetary Fund okayed a bigger flexible credit line for Mexico, cancelling the previous line of US$67bn (Spanish) (English). The move recognizes the strength of Mexico's macroeconomic policies and the need to confront volatility from global deceleration.
Foreign debt issues hits a 21-year high. The Mexican government's new foreign bond issues reached US$12.4bn in the first quarter of 2016, 33% higher than in the same period last year  (Spanish). The decline in Pemex's income and drop in production triggered the highest level of debt placement in a first quarter in 21 years.
Market Trends
CFE turns to the dark side of dirty energy. In the first four months of 2016, the state-owned company increased by 71% its consumption of coal to generate energy (Spanish). According to CFE, the generation of 12,012 GWH with coal-fired power stations is justified due to the 2.6% increase in electricity demand (Spanish).
It will cost US$900 million to link Baja California with Mexico's electrical grid. The project to interconnect Baja California's electrical system with the national grid will cost between US$890m and US$924m (Spanish). The most important project for the 2016-2030 period will have an investment return of almost twice its cost.
Pemex is analyzing six models for alliances with private oil companies. The state-owned company is considering farm-outs, participation in associations with private companies in the biddings, or service contracts for exploration and extraction (Spanish). Farm-in models, associations in Round 0 fields assigned to Pemex, and secondary recoveries are also being studied.
Mexico's electrical grid will grow and expand beyond its borders. The 193.5km electrical grid from Angostura to Tapachula in Chiapas will be constructed by October 2017. It will allow Mexico's electrical system to interconnect with Central America, specifically with the Central American Electrical Interconnection System (SIEPAC), in which CFE is a stockholder (Spanish).
Are oil hedges the answer for 2017? The Energy Ministry continues to evaluate  whether to  contract oil hedges to cover the estimated oil price of 35 dollars per barrel in 2017 (Spanish). The cost of the hedges could be higher than in the past, and their coverage and utility lower than in 2015 and 2016.
Moody's plans to lower CFE's local rating. The international rating agency will downgrade the CFE's local rating to Aa1.mx from Aaa.mx (Spanish). The rating scale for Mexico will be made equivalent to the global scale, and the modifications in the company's pensions will not affect the opinion of the CFE in the short term.
Strategy & Operations
Pemex renegotiates drilling contracts. From a total of 56 drilling operations, 20 will continue working but at a lower tariff, 20 will suspend activities for a year, and contracts for 13 will be terminated (Spanish). The contracts created to boost Pemex's oil production represented a financial burden of MXN8.6bn in 2015 (Spanish).
CFE's client's outstanding debts marginally decreased. The amount of debt owed the state-owned company reached MXN41.8bn, 5.4% less than last year (Spanish). Residential users account for 55% of the debt, close to MXN23bn, followed by the commercial sector which sustains 10% of the debt, approximately MXN4.1bn.
Pemex's Salamanca and Alvarado plants run into trouble. An interruption in the steam supply put the Salamanca refinery out of operation on May 27 (English). In Alvarado, Veracruz, the Lakach project, which was projected to extract 865 MMcf per day, was cancelled due to Pemex's lack of funds due to oil prices (Spanish).
Braskem-Idesa's LDPE line delayed. In 2010, the state-owned company won the bid to provide ethane for 20 years for the Etileno XXI petrochemical complex. Start-up of the third polyethylene line is delayed due to a lack of ethane, but is expected to be up in two weeks (English).
For sale: Holkan and Chemul platforms. Pemex is seeking buyers for two platforms built 30 years ago to generate liquidity in the midst of its financial crisis (Spanish) (English). Although the platforms are no longer in operation, they can be put to use by the potential owners.
CFE invests US$131.6bn in its future. The state-owned company plans to invest US$131.6bn from 2016 to 2030 in the expansion and upgrading of its generation and distribution infrastructure (Spanish). A total of 400 new plants, 28,000km in electricity grids, and new interconnection projects will be built and developed.
Old School Social
Events in the world beyond your screen – go see and be seen!
The Mexico-U.S. LPG Congress is June 8-9 at the Hyatt Regency in San Antonio, Texas.
The Congreso Mexicano del Petróleo is June 8-11 in Monterrey.
The Green Power, 1er Foro de Generación de Energía is June 10th in Tecate, Baja California.
The Expo Eléctrica Internacional is June 14-18 at the Centro Cultural Banamex in Mexico City.
The Congreso Anual Conjunto de Asociaciones del Sector Energético is June 16-18 in Acapulco.
The Foro de Platts y Thomson Reuters is June 22th at the Sheraton María Isabel Hotel in Mexico City.
Lateral Thinking
The new lock for children's tablets: required reading. In Mexico, where literacy rates are low, an app has been created to encourage reading. To access the tablet's home screen, children must read a page of a book and answer a question to demonstrate their reading comprehension (English).
Quote of the Week
"Sólo porque las mujeres han estado oprimidas, y creo que muchas mujeres no desarrollan todo el potencial que tienen porque las consideran seres inferiores. Pero eso no significa que piense que las mujeres son mejores que los hombres, ni tampoco que los hombres son mejores que las mujeres. Lo que está claro es que la principal preocupación de los oprimidos es dejar de estarlo."
"Just because women have been oppressed, and I think a lot of women do not develop their full potential because they are considered inferior beings. However, that does not mean that I think women are better than men, nor that men are better than women. What is clear is that the main worry of oppressed people is to stop being oppressed."
Leonora Carrington (1917-2011), English-born Mexican surrealist painter and novelist
We hope you have a productive week. Please send any news, comments, or strategies to make children read to MexicoWeekly@energynarrative.com.