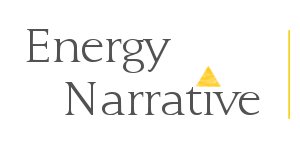 July 27, 2015—Round One investment, idle pipeline capacity, and the peso plums record lows.
Blind Spots
Organized crime is reaching out to telecomm and electricity workers. Tamaulipas Attorney General investigates a case of non-authorized use of video surveillance equipment involving Telmex and CFE personnel, some of whom are detained (Spanish). The 160 devices dismantled so far are used by illicit groups to monitor local security agencies. 
The Road to Reform
Round One: first two contracts require US$150m in initial investment. Two blocks awarded to the Sierra Oil & Gas, Talos Energy and Premier Oil consortium require an annual average of US$36.75m during the first four years of operation (Spanish), according to the minimum investment requirements set for the exploration phase. 
CRE is drafting regulations to open use of oil pipelines to private firms… This could let Round One contract winners use Pemex's idle transportation capacity, creating MXN8bn in annual savings (Spanish). Awaiting Cofemer's approval, the proposed regulation could also unlock US$1.1bn for development of pipelines to transport crude from deepwater fields. 
…And has delineated temporary electricity contracts. CRE issued provisional contract models (Spanish) for electricity interconnection and interim agreements for power transmission and surplus energy exchange, all for Legacy Contract holders. These terms will expire as soon as the wholesale electricity market begins operating when the Electricity Industry Law takes effect. 
OECD will advise Pemex on improving its procurement process. An agreement signed recently with OECD will let Pemex adopt best international practices in this area (Spanish) (English). The deal includes a comparative study on Pemex procurement and supply models and will review Pemex's regulations, transparency practices and relations with suppliers. 
Sener and Conagua aim to boost geothermal capacity. The two agencies awarded CFE 13 areas for geothermal energy development (Spanish), and the first 30-year concession to exploit over 4 million cubic meters of water annually in Jalisco. Authorities called on private investors to talk with CFE about developing geothermal power. 
Political Economy
Exchange rate reached a new record high of 16.33 MXN per USD. So far this year, the Mexican peso has lost 8.5% of its value against the US dollar (Spanish). The main pressures come from low oil prices, an imminent hike in US interest rates, and market sentiment on Round One's early results. 
Market Trends
Bancomext lending for renewable energy projects exceeds MXN5.4bn (about $350m) as of June 2015. Lending to renewables began in 2010, and has since increased by 1,461% (Spanish) (English) and last year the dedicated portfolio rose by 135% (Spanish). Bancomext is currently studying new clean energy projects worth over MXN10bn. 
Private investment in electricity continues to grow. As of 31 January this year, the Mexican power industry saw cumulative investment total more than US$58bn stemming from 892 permits (Spanish) granted by CRE to private energy producers and importers. Privately run generation capacity exceeded 40 GW, most of it operated under independent production and self-supply modalities. 
SCT prepares the Shared Network bidding process. The Communications and Transport Ministry will tender at least 90 MHz, plus two CFE dark fiber lines, in the auction of a shared broadband network on the 700 MHz band (Spanish) (English). The project's total capital cost might reach US$10bn over the next decade. 
Strategy & Operations
The Mayan drive for renewables. This year, Vive Energía will begin construction of the US$90m, Dzilam Bravo 70 MW wind farm in the Yucatán (Spanish). This project adds to Notus Energy's 150 MW wind farm, already approved by CRE, plus 11 solar power plants with cumulative capacity of 256 MW. 
CFE made its own Tour de France. Mexico's electricity utility signed an MOU with Engie to share know-how and best practices in gas operations and power generation (Spanish) (English). A CFE agreement with the French Development Agency will channel partial financing of €100m for reducing T&D losses and building a geothermal unit.
IMP refined its oversight of the oil industry's environmental protection. The Mexican Petroleum Institute implemented a five-stage technological platform to measure the environmental impact of domestic oil and gas operations (Spanish). This methodology is based on key indicators from Pemex's Industrial Security and Environmental Protection Information System (SISPA), and generates environmental indexes.
BBVA Bancomer will ally with gasoline distributors. Mexico's BBVA subsidiary will offer financial services to 500 gasoline stations operated by the Grupo G500 consortium and ATM-type services to their clients (Spanish). BBVA Bancomer plans to provide more than MXN10bn in project finance to back energy reform investments.
Pemex and Conproca end their 14-year conflict. Mexico's national oil company and the Conproca consortium reached a resolution of their dispute over the upgrading of the Cadereyta refinery in Nuevo León (Spanish) (English). Their conciliation agreement builds on the accord signed by Pemex and Siemens in March of this year. 
SunEdison's solar panel plant in Chihuahua is at full capacity. Jointly developed with Flextronics, this factory produces 1.3m solar modules per year (English), equivalent to 450 MW of power generation. This output could supply energy for nearly half a million households and save 515,000 tons of carbon emissions (Spanish). 
Lateral Thinking
The new meaning of "wireless". UK-based Drayson Technologies is breaking through with a wireless "smartcase", the latest contribution of the firm's Mexican director, Manuel Piñuela Rangel. Based on inductive power transfer technology (Spanish) (English), this battery charger can transmit up to 1.5 kilowatts to devices located within a 10-meter range. 
Quote of the Week
"¡Defenderé el peso como un perro!"
"I will defend the peso like a dog!"
–          José López Portillo
We hope you have a productive week. Please send any news, comments, bootleg Telmex videos, or recharging energy waves to MexicoWeekly@energynarrative.com.
Please share this with your friends and colleagues. They can sign up for free here.