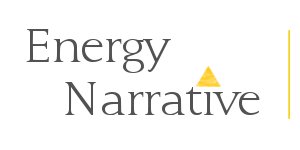 July 20, 2015 edition—Round One's sobering tender, Pemex losses deepen, and a rash of pipeline deals
Blind Spots
Top Pemex official is off the hook in extortion case. Miguel Ángel Maciel Torres, deputy director of Pemex E&P's new businesses area, was declared free of charges (Spanish) in the extortion case currently investigated by federal authorities. Evidence suggests that the official's name was used by extortionists to back up their ploy.
Fuel theft increases 56% this year. During the first half of the year, the number of illicit taps on Pemex fuel pipelines increased to 2,593 (Spanish), up from 1,666 in 1H2014. This has aggravated gasoline scarcity in major cities such as Guadalajara, where distributors have already lost MXN600m (Spanish). 
The Road to Reform
Round One's first tender comes up short of expectations. CNH has awarded just two of the 14 shallow water exploration blocks tendered on July 15 (Spanish) (English). The sole winner was the Sierra Oil & Gas, Talos Energy, and Premier Oil consortium (English), which will invest US$2.7bn.
Semarnat gives blessing to new solar energy projects. The environment ministry approved the construction of four new solar power plants in Chihuahua (Spanish). With an installed capacity of 480 MW, spread over 102,960 solar photovoltaic cells, TIR Energy's Ascención 1 and 2 is one of the largest in the list of approved projects. 
Political Economy
IMF slashes Mexico's 2015 GDP growth outlook to 2.4% from 3%. For 2016, the Fund's forecast lowered its forecast to 3% from 3.3% (Spanish) (English). The main factors behind this continued economic slowdown in emerging market economies include "lower commodity prices, tighter external financial conditions, structural bottlenecks, China's rebalancing, and economic distress related to geopolitical issues," the Fund said.
Pemex confirms MXN101bn net loss in Q1 2015. The company informed Congress that this result was mainly due to the mixed impact of low oil prices and a heavy fiscal burden (Spanish). Taxes and duties represented 212% of Pemex's revenues in Q1 2015, against the 116% reported in the first quarter of 2014.
Eólica del Sur might turn the windmills on, but at an extra cost. Leaders of the Juchitán community in Oaxaca told officials they support construction of the company's 196 MW wind energy project. However, their final approval is conditional upon paying the electricity consumption of indigenous communities plus building a community-administered 25 MW wind farm (Spanish). 
Market Trends
With power tariffs down, Mexico's economy may be looking up. The IMF estimates that lower electricity prices may help Mexico add 0.6 percentage points to its GDP growth rate and up to 2.2 percentage points if rates converge to the level of US rates (Spanish). This month, industrial power tariffs decreased between 27%-36% y-o-y while commercial sector rates fell by up to 24%.
Geothermal energy, an ace in the hole? Both a dedicated law and government-backed insurance to cover failed exploration aim to promote development of Mexico's potential geothermal resources of up to 9 GW. This could help CFE meet domestic demand for electricity, which is set to increase on average 4% per year through 2029 (Spanish).
Mexico and France work in closer liaison. Leaders from both nations signed 23 agreements for bilateral cooperation as part of the 2nd Franco-Mexican Forum on Research and Innovation (Spanish) (English). The main areas of cooperation include education, biology, aquaculture, solar energy, and climate change, ahead of the COP21 Paris summit (Spanish).
Central American gas pipeline is in the blueprint. Energy policymakers from Mexico, Guatemala, El Salvador, and Honduras met to agree on a road map for developing regional gas trading infrastructure. Their Central American interconnection project will see preliminary license terms coming out by November (Spanish), following efforts to harmonize regulations supported by the IDB, Mexico's CRE, and the US State Department. 
Strategy & Operations
Alfa and Harbour pull out of Pacific Rubiales deal. The Mexican conglomerate and its US-based partner cancelled their offer to acquire Pacific Rubiales Energy at C$6.50 (US$5.11) a share (Spanish) (English). This decision came after early proxy returns indicated that a sizeable number of shares would be voted against the proposal (English).
Morelos pipe dream needs just 1km to become reality. CFE has obtained the right of way for 171km (Spanish) of the 172km-long Morelos natural gas pipeline developed by Elecnor and Enagas. Worth US$252m, the project is 92% complete and tests have been running in the Morelos-Puebla segment since early April.
Sener cancels the Colombia-Escobedo and Ramones-Cempoala gas pipeline projects. CFE planned to use the first pipeline to move 504 mcfd of gas across the state of Nuevo León from 2017. The project, however, was beaten by Kinder Morgan's proposal to expand its 650 mcfd Mier-Monterrey pipeline (Spanish) and offer spare capacity at US$0.11/MBTU (English).
CFE will decommission eight power plants in 2015. This amounts to nearly 465 MW of installed generation capacity, in line with the company's plan to retire over 15.8 GW through 2029 (Spanish). Thermal power plants account for around 69% of all planned capacity retirements.
Iberdrola plans to invest US$102m up north. The Spanish energy firm plans to build a 50 MW solar power plant (Spanish) in the northern state of Nuevo León. The project is scheduled to come on stream in September 2017, allowing Iberdrola to sell energy to heavy industries and manufacturers in the area.
IEnova wins a US$147.5m gas deal. Sempra's subsidiary won a 25-year contract to build the San Isidro-Samalayuca pipeline for transporting 1,135 mcfd of natural gas for CFE (Spanish) (English). Coming online in 2017, the project will feed the Norte III CCG plant and will interconnect with the Gasoductos de Chihuahua, Tarahumara, and Samalayuca-Sásabe pipelines.
EGP's wind energy project takes off. Enel Green Power has started the construction of the 100 MW Vientos del Altiplano wind farm (Spanish) (English) in the state of Zacatecas. Worth US$220m, this project will be online after mid-2016 and will rely on long-term power purchase agreements. 
Lateral Thinking
Mexican wastewater goes with the "spiral flow". Scientists from the National Polytechnic Institute (IPN) built a prototype biodisc reactor for treatment of household wastewater (Spanish). Based on a spiral flow model, this device is 92% efficient in eliminating fecal coliforms, kills more bacteria, and consumes less energy than a conventional bioreactor. 
Quote of the Week
"La desesperación es muchas veces el origen de grandes proezas."
"Despair is often the source of great deeds."
–          José María Luis Mora
We hope you have a productive week. Please send any news, comments, or tips on securing land rights for energy projects to MexicoWeekly@energynarrative.com.
Please share this with your friends and colleagues. They can sign up for free here.