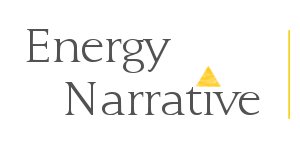 July 6, 2015 edition—SENER's power plan, transparent oil, and Pemex film critics.
Blind Spots
Mexico's 2P and 3P hydrocarbon reserves reach a 12-year low. The hydrocarbons commission reported a 7.3% fall in probable reserves, which landed at 22,813 million barrels of oil equivalent (mboe) in 2014 (Spanish). Meanwhile, possible reserves dropped by 11.3% to reach a record-low of 42,158 mboe (Spanish).
The Road to Reform
Aguascalientes welcomes two new gas transportation projects. SENER announced a contract tender to construct the La Laguna-Aguascalientes (600 km) and Villa Reyes-Aguascalientes-Guadalajara (355 km) natural gas pipelines. Worth over US$1bn (Spanish), these two projects are part of the government's plan to expand the domestic gas pipeline network by 75%.
Round One may bring US$59bn in FDI through 2016. The three tenders launched so far could unlock US$27.3bn this year and US$31.6bn in 2016 (Spanish). FDI could then average US$3.9bn per year based on Sener's oil production cost estimates of US$23 and US$15 per barrel for shallow-water and mature fields, respectively.
CRE tweaks Open Season rules for residual transmission. Mexico's energy regulator issued Accord A/031/2015 (Spanish) to clarify the methodology for assigning residual transmission capacity in Oaxaca, Puebla, Baja California, and Tamaulipas. The latter state triggered this decision after reporting 275 MW of non-guaranteed assignable transmission capacity.
SENER releases its 15-year power grid expansion plan. The Prodesen program sets a target of over 108.5 GW of installed capacity by 2029, a 68.5% increase above current levels (Spanish) (English). This expansion calls for US$62.3bn in infrastructure investment (Spanish), of which 72% will go to power generation projects, especially from clean energy sources.
Political Economy
EPN has delivered one-fifth of his campaign promises. President Enrique Peña Nieto has so far met 53 of the 266 campaign pledges (Spanish) he made during the 2012 election. Although his administration is stepping on the gas to meet the target, upgrading the Pemex Tula refinery and other key decisions are pending in the major projects list.
Pemex unleashes the artist within, but attracts some critics. Legislators from different parties called for a review of Pemex's contracts with private filmmaking companies (Spanish). Since 2009, Pemex has paid US$44m to Cinetransformer for "edu-training" movies that promote safety at work (Spanish) (English), although with unclear results on its safety indicators.
Another corruption scandal shocks the national oil union. Pemex workers filed a case before the PGR against union leader Mario Carlock Villalobos, citing abuse of power and over MXN8m of illegal monthly profits (Spanish). Carlock allegedly used ghost companies to cash in on transportation, construction, and procurement services to Pemex.
Mexico's fiscal overhaul yields good results in May. The federal government saw a 3.9% y-o-y boost in tax revenues, which surpassed the MXN1.7tn mark (Spanish). This result comes mainly from the 2013 fiscal reform, which has allowed non-oil revenues to offset a real 41% decrease in oil income. 
Market Trends
More transparency for the Mexican oil industry. María de Lourdes Melgar, SENER Undersecretary of Hydrocarbons, announced that Mexico will submit its candidacy to the Extractive Industries Transparency Initiative (EITI) (Spanish) (English). Mexico will join 48 countries that implement EITI's global standard to promote open and accountable management of natural resources (English).
Mexico now imports more than half of the gasoline it consumes. Mexico's gasoline imports increased 10.7% y-o-y in January-May this year, averaging 396,080 barrels per day (Spanish). As a result, the share of imported volumes in total gasoline consumption went from 46% to 51% during the same period.
The domestic hydrocarbon market is shrinking. From January to May this year, the value of fuels, natural gas and petrochemicals sales decreased by almost MXN97bn (Spanish). This was a side effect of lower crude oil prices, which cut Pemex's gross revenue by 16.4% to create a nearly MXN60bn gap in taxes and duties.
Strategy & Operations
CFEi gets established in the U.S. CFE's new energy trading arm will apply for permits from the U.S. DOE and FERC to import and export natural gas and electricity (Spanish). Although it will not directly supply the Mexican power market, CFEi will support CFE's day-to-day commercialization efforts.
Pemex Petrochemicals suffers an 11.9% drop in local sales revenue. Total sales were barely MXN14.4bn during the first five months of 2015 (Spanish). Shrinking domestic sales responded to a 7.8% y-o-y fall in petrochemicals production, or 338,000 tons less than those of January-May 2014, despite comparatively low prices of raw materials.
CFE auctions its first gas transportation project in Baja California Sur… The state electricity company expects US$600m in capital for this contract (Spanish), which involves moving gas to different power plants along the peninsula. The main recipients include the Punta Prieta, Agustín Olachea, Todos Santos, Los Cabos, and Constitución electricity generation units. 
…As it signs three gas MOUs with Iberdrola. Under the agreements (Spanish) (English), CFE is set to become the preferred natural gas provider for Iberdrola's (Spanish) current and future thermal power plants. CFE will also exchange both know-how on hydroelectric pumping and gas for surplus energy from the Spanish firm's Tamazunchale II project. 
Pemex carries on with its debt financing strategy. The state oil company issued notes for MXN15bn in the local debt market as part of its MXN200bn Certificados Bursátiles program (Spanish) (English). Pemex business units will guarantee unconditional payment, which contributed to positive ratings from Standard & Poor's (mxAAA), Moody's (A3/Aaa.mx) and HR Ratings (AAA).
Lateral Thinking
Mars continues to attract Mexicans. Three Mexican students came out tops among the 120 young participants of NASA's 1st Mars Trekker Global Teen Summit (Spanish) (English). The winners presented fresh ideas in the fields of robotics, 3D printing tools for space, and human habitat design for the red planet.
Quote of the Week
"Perro con hueso en la boca, ni muerde ni ladra."
"A dog with a bone in its mouth neither barks nor bites."
–          Porfirio Díaz
We hope you have a productive week. Please send any news, comments, or tickets to a petro-matinee to MexicoWeekly@energynarrative.com.
Please share this with your friends and colleagues. They can sign up for free here.