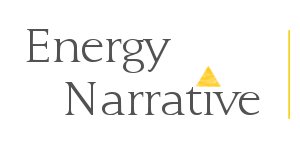 July 25, 2016 edition— Round 2.1 was finally announced; Tetl-DL drilling is approved; and solar energy shines brighter.
Introducing El Boletín Semanal: México
We are proud to announce that The Weekly Brief: Mexico is now available in Spanish. If you would like switch your subscription to Spanish, you can update your language preference here.
Last Week in a Minute or less
Renewables & Electricity. Solar energy companies will invest US$5bn, supplier registry makes slow progress, and the Finance Ministry helps CFE's credit rating.
Natural Gas & Liquid Fuels. Mexico imports more than half of its gasoline, the CRE criticized IEnova and Transcanada's undersea pipeline plan, and gas stations will be subjected to close scrutiny.
Oil & Gas Upstream. Round 2.1 was finally announced, Pemex's drilling of the Tetl-DL was approved, and the state-owned company invested US$282m to recover its pipelines.
Money & Power. Pemex agrees to boost union wages, while Pemex's debt is "manageable", although it keeps increasing.
Déjà vu all over again. Last week's readers were particularly interested in Mexico's gap in renewable energies (Spanish),  Pemex's announcement of new directors (Spanish), and Ochoa's resignation and his substitute (English).
The Road to Reform
Sener announced Round 2.1 with fanfare. The Energy Ministry (Sener) announced Round 2.1 which will award 15 shallow water fields with 30-year production-sharing contracts (Spanish). The auction is expected to attract US$11.2bn in investments over 30 years and includes approximately 650 million barrels of crude oil equivalent in proven reserves (English).
Supplier registry slows to a crawl. More than a year after the registry was launched, only 110 domestic energy suppliers, most of them from the hydrocarbon industry, have registered (Spanish). The number of registered suppliers is low because the firms must prove their capacity before being included in the list.
CNH approved migration of Ek-Balam. The National Hydrocarbons Commission (CNH) accepted the migration of Ek-Balam to an exploration and production contract to gain flexibility for investment. The CNH had previously approved the exploitation of these fields with a partner for  Pemex, but the state-owned company wants to go alone now (Spanish).
CNH will allow Pemex to drill the Tetl-DL well. The National Hydrocarbons Commission (CNH) approved drilling of the Tetl-DL well, which will help to re-classify possible and probable reserves (Spanish). The offshore project will demand an investment of MXN749m, MXN544m for drilling works and MXN205m for finishing the complex.
CRE sunk a proposed undersea pipeline. The Energy Regulatory Commission (CRE) considered Ienova and Transcanada's plan to build a submarine-pipeline as the most expensive way to transport fuel (Spanish). The pipeline cost is higher than other projects the Energy Ministry postponed due to budget cuts, such as the Cempoala-Ramones pipeline.
Political Economy
Pemex and the union agreed on a new wage hike. The state-owned company signed an agreement with the workers' union to increase wages by 3.17%, and adjustments to fees and benefits of the collective contract (Spanish) (English). The agreement will be effective from August 1 until July 31, 2017.
Pemex is in court over scrap pipelines. Mexico City's First Court in Civil Matters will force the state-owned company to hand over 7,900 tons of scrap metal or pay MXN24m to Reciclados Veracruz (Spanish). If Pemex fails to comply, the contract will be renegotiated and PEP will have to dispose of the scrap.
Pemex borrowed MXN53bn in two weeks… According to the report sent to the Securities and Exchange Commission (SEC), Pemex borrowed through credit lines US$1.63bn plus MXN23.5 bn between June 22 and 30 (Spanish).
…but Pemex's debt is "manageable". According to its CFO, the state-owned company is following a diversified financial strategy well balanced in terms of tenors, yield curves and regions owed (Spanish). As of March 2016, Pemex debt in bonds and long-term commercial paper amounts to MXN1.2 trillion.
Pemex is drilling like it's 1997. Due to postponements of investments, drilling by Pemex is at the lowest level in 19 years. In the first five months of the year, 64 wells have been drilled, 50% less than in the same period last year when drilling was down 45% from the previous year (Spanish).
Market Trends
Finance Ministry backing maintains CFE's rating. Financial support offered by the federal government led to Moody's and Fitch Ratings maintaining their ratings of CFE (Spanish). Details are lacking about assets of the subsidiaries to be spun off by year-end, but it is expected the debt will be managed by the CFE holding company.
Cofece is keeping an eye on gas stations. The Federal Economic Competition Commission (Cofece) warned that gas stations owners will be subjected to close scrutiny to prevent monopolistic practices (Spanish). Cofece will impede concentration in gasoline markets if gas station owners join together to buy up large volumes of gasoline at favorable prices.
Mexico imports more than half of its gasoline from 8 countries. Mexico imports 62% of the gasoline consumed,  504,600 thousand barrels per day in July alone (Spanish). From January to April, Mexico has bought US$3bn worth of gasoline from the Bahamas, the Dutch Antilles, France, India, the Netherlands, Spain, Trinidad and Tobago, and the US.
Pemex ended its garage sale of assets. Pemex received US$1.7bn for two contracts with companies to pawn pipelines and oil production and refining plants (Spanish). On June 17, Pemex Exploración y Producción (PEP) won US$1.1bn after the sale and leasing of infrastructure used for natural gas and oil activities (Spanish).
Suppliers will soon gain support. According to the Economy Ministry, the first tranche of MXN80m of the trust fund for development of energy sector suppliers will be released in August (Spanish). The fund aims to bolster competitiveness of suppliers, and certain adjustments to foreign trade rules for manufacturing companies are being added.
Strategy & Operations
Solar energy shines brighter with US$5bn. Thanks to the energy reform, companies which develop solar parks will invest US$5bn in Mexico in the next five years. These companies will develop projects with a total capacity of 4,000MW to cover 5% annual demand growth (Spanish).
Drought dries up Pemex's refinery. The Héctor R. Lara Sosa refinery in Cadereyta suspended operations at its hydro-desulphurization plants and other units due to low water pressure in the Ramos river to fill the refinery's cauldrons. Drought has lowered water pressure in the river,  reducing production by 200,000 barrels per day (Spanish) (English).
Pemex invested US$282m to protect its pipelines. The state-owned company channeled US$282m in investments between 2014 and 2016 to the system control and data acquisition (SCADA) in 47 of its pipelines (Spanish). The system is designed to detect drops in pipeline pressure in order to prevent illegal taps (English).
Pemex's ships may sink Spanish shipyards. The construction of two ships, "El Reforma Pemex" and "Orgullo Petrolero", were awarded to Galician shipyards, giving a boost to the local shipbuilding industry (Spanish). Due to Pemex's financial situation, the delivery date of the ships is not certain, endangering the economic future of the Spanish shipyards.
And the Oscar for the best project is for…Etileno XXI. The Braskem Idesa project won the Best Projects Award from Engineering News-Record (ENR) (Spanish) (English). Etileno XXI, which produces over 1m tons of polyethylene per year, is praised for its performance of health and safety of workers, innovation, and benefits to local economies.
Old School Social
Events in the world beyond your screen – go see and be seen!
The Heavy Oil Latin America is August 4-6 in Mexico City.
The Simposio Internacional de la Energía is August 17-18 at the Centro Banamex in Mexico City.
The Mexico Energy Summit  is September 7th at the Marquis Reforma Hotel in Mexico City. The Summit will gather 200 leaders to cover a variety of projects in Oil & Gas, Electricity, Renewables, Mining, the Environment, Technology, Finance, Risk and Regulation. Click here to request the agenda.
Lateral Thinking
The asteroid's impact over oil fields killed the dinosaurs. The massive extinction of dinosaurs may have been caused by the thick black smoke produced by the asteroid when it hit vast oil deposits in Mexico (English). The soot blocked out 85% of sunlight, causing the temperature to drop by 16 degrees Celsius.
Quote of the Week
"El ingenio no es patrimonio de los niños o jóvenes que han realizado ningún esfuerzo para adquirir lo que necesitan."
"Ingenuity is not an asset of children or young people who have made no effort to get what they need."
Álvaro Obregón (1880-1928), general in the Mexican Revolution and President from 1920 to 1924
We hope you have a productive week. Please send any news, comments, or new theories over dinosaur extinction to MexicoWeekly@energynarrative.com.
If you would like to receive our Spanish version, El Boletín Semanal, you can change your language preferences by clicking on "update subscription preferences" in the footer below.
Please share this with your friends and colleagues. They can sign up for free here.