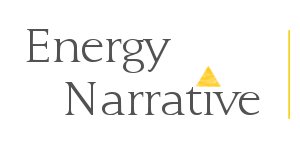 July 11, 2016 edition— Access to the MEM auction information will be restricted; Pemex will develop 44% of Round 0 fields by itself; and the CFE will pay MXN1.68m per MW.
Last Week in a Minute or less
Renewables & Electricity. Access to the MEM information will be restricted, the CFE will pay MXN1.68m per megawatt, and will exploit its electrical grid.
Natural Gas & Liquid Fuels. Gas Natural Fenosa is negotiating with the CFE to buy natural gas, Braskem-Idesa LDPE line opened up, and FEMSA enters the fuel market game.
Oil & Gas Upstream. Five companies suffered Pemex's shortage of ethylene and propylene, Pemex will exploit 44% of Round 0 fields on its own, and must follow the new national content rules.
Money & Power. Even lower expectations for Mexico's GDP in 2016, Fitch Ratings considered government support for Pemex to be symbolic, and cooperation agreement between Mexico and Italy becomes official.
Déjà vu all over again. Last week's readers were particularly interested in North America's goal to produce 50% of its energy with clean fuels by 2025 (English), Pemex's pledge to supply 66,000 barrels per day of ethane for Etileno XXI (Spanish), and the good opportunities for medium and small US suppliers in Round 1.4 fields (Spanish).
The Road to Reform
All eyes on Round 1.4. The National Hydrocarbons Commission (CNH) reports that Round 1.4 bidding set for December 5 has received payments of an estimated MXN892m for access to the data room (Spanish). Since Round 1 opened, the investment pledged in the 24 signed oil contracts is estimated at US$7bn (Spanish).
Access to the MEM electricity auction information marked off. Only the participants in the Wholesale Electrical Market (MEM) will be informed of the offers to buy and sell in the market for energy, power, and Clean Energy Certificates (CELs) (Spanish). The reference in the Manual for the Market Information System identified this information as confidential.
CFE raised the bet: MXN1.6m per MW. The state-owned company is ready to pay up to MXN1.68m per megawatt for the second power generation bidding which will take place September 30 (Spanish). The amount is much higher than the 10,000 pesos per unit offered in the first bidding.
Pemex should increase its national content. The state-owned company must follow national content rules established by the Energy and Economy ministries for oil exploration and drilling contracts. Therefore, its 112 entitlements must have a minimum of 38% national content in conventional fields and 35% in non-conventional fields in 2025 (Spanish).
The new step in energy reform: anti-trust regulation. The new electrical market has 1,348 permits registered at the Energy Regulatory Commission (CRE) (Spanish). The CRE and the Federal Economic Competition Commission (Cofece) must manage 18,648 permits, a number that will increase over the next 15 years (Spanish).
Political Economy
Even lower expectations for Mexico's GDP in 2016. According to the Bank of Mexico's survey, economic analysts reduced their outlook for growth of the gross domestic product (GDP) to 2.36% from 2.44% (Spanish). Only 13% of the analysts interviewed expect an improvement in the economic environment for the second half of the year.
Mexico and Italy make their energy cooperation agreement official. Presidents Peña Nieto and Mattarella signed five cooperation agreements relating to education, scientific research, justice, sports, culture, and the energy sector. The aim is to promote renewable energy, biofuels, energy storage, clean technologies, and the sustainable exploration and extraction of hydrocarbons (Spanish).
Pemex continues settling its debt: MXN30bn to be paid out next. José Antonio González Anaya, CEO of the state-owned company, declared that Pemex is preparing a MXN30bn payment to suppliers shortly (Spanish). The amount will advance toward settling the 2015 debt of MXN147bn, of which MXN97bn have been already paid.
An open war among cartels over pipelines. The Mexican cartels, Zetas and Jalisco Nueva Generación, are fighting over access to 95% of the illegal taps on Pemex pipelines (Spanish). Every day, the state-owned company loses 23,000 barrels of fuel valued at MXN54m, for an annual loss of MXN20bn yearly (Spanish).
Five companies suffer Pemex's shortage of ethylene and propylene… Alpek, BASF, Braskem-Idesa, Mexichem, and Pochteca do not receive enough ethylene and propylene and are forced to import supplies. According to the National Association of the Plastic Industry (Anipac), the shortage increased operating costs by up to 20% (Spanish).
…and Tabasco also takes a hit. Due to Pemex's financial situation, exploration work in Tabasco was cut by half this year, lowering projected investment  to only MXN1.5bn (Spanish). The decline in production and low oil prices cut into Pemex transfers to producer states and reduced the creation of jobs (Spanish) (Spanish).
Market Trends
New high for Pemex and Mexico's bonds. The federal government and the state-owned company placed US$12.4bn in bonds in the international market in the first three months of the year (Spanish). The amount is a historic record for public sector indebtedness in international markets for any quarter.
Electricity rate goes up, but not for everyone… For the first time in 18 months, CFE increased its rate in July due to rising prices of natural gas and fuel oil (Spanish).  Industry will get a tariff increase of between 2% and 5%, but low-consumption residences will not be affected (Spanish) (English).
…and it will increase production costs. According to the Confederation of Industrial Chambers (Concamin), the increase in electricity rates will impact production costs, which in turn could raise final retail prices (Spanish). A change in the pricing methodology applied to transport of natural gas could decrease electricity tariffs by 10%.
CFE will milk electrical grid. The state-owned company is analyzing an offer to investors of national transmission grid assets through the Fibra E investment trust vehicle (Spanish). The Deputy Secretary of Hydrocarbons of the Energy Ministry explained that although no project has been identified for Fibra E, natural gas pipelines are being considered.
Government support for Pemex is more symbolic than material: Fitch. The international rating agency left Pemex's foreign and local IDRs at BBB+ and A-, respectively, and Mexico's National Long- and Short-Term ratings at AAA and F1+ (English). Fitch expects more significant support than the US$1.5bn injected in April (English) (Spanish).
Strategy & Operations
GNF and CFE are negotiating over natural gas sale. Gas Natural Fenosa (GNF) is negotiating with CFE to buy natural gas to distribute in Sonora and Sinaloa (Spanish). Initially, the volume purchased would be equivalent to 10% of domestic natural gas consumption, 46 Mmcf per day, and is expected to increase.
FEMSA is the latest contestant in the fuel market game. In San Pedro Garza García, in Monterrey, the company launched its first fuel station under the brand Oxxo Gas (English) (Spanish). This year, Oxxo Gas will rebrand 49 Pemex stations it operates, although it will continue selling Pemex fuel.
Braskem-Idesa LDPE line fired up. The third polyethylene line at the recently opened petrochemical complex was expected to start up on July 2, after a delay due to technical problems at the plant (English). The first line, a high-density polyethylene line, began working on April 6 and the second line on April 28.
Pemex will tackle alone 44% of Round O reserves. The state-owned company announced that of the Round 0 entitlements, equal to 23,873 million barrels of crude oil,  44% will be developed without partners (Spanish). Pemex will develop in association with partners 6% of the total 490 entitlements with 3P reserves.
Gas stations lost MXN50m daily due to driving restrictions. During the three months when driving restrictions were imposed in Mexico City, gas stations lost MXN4.1bn in sales (Spanish). The  restrictions kept between 20% and 40% of the capital's cars off the roads and reduced gasoline sales by 3.5 million liters.
Old School Social
Events in the world beyond your screen – go see and be seen!
The Mexican Energy Forum is July 12-14 in Mexico City.
The Vigésimanovena Reunión Internacional de Verano de Potencia, Aplicaciones Industriales y Exposición Industrial is July 17-23 at the Mundo Imperial Acapulco Diamante, Expo-Forum, Acapulco.
The Mexico Oil & Gas Summit is July 20-21 at the Sheraton María Isabel Hotel in Mexico City.
The Heavy Oil Latin America is August 4-6 in Mexico City.
Lateral Thinking
The company which turns farm animals' waste into clean energy. Alex Eaton started the Sistema Biobolsa company in Mexico helping small farmers to transform their animals' excrement into clean energy. The company helped 20,000 people worldwide, such as a farmer in Puebla, to save money by reducing their spending for gas (English).
Quote of the Week
"Amurallar el propio sufrimiento es arriesgarte a que te devore desde el interior."
"Building a wall around your own suffering risks having it devour you from the inside."
Frida Kahlo (1907-1954), Mexican painter whose work celebrated indigenous traditions and the female body.
We hope you have a productive week. Please send any news, comments, or ways to transform animal waste into energy to MexicoWeekly@energynarrative.com.
Please let others know about The Weekly Brief: Mexico – your friends and colleagues can sign up for a free trial here.