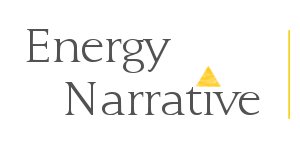 Last Week in a Minute or less
Renewables & Electricity. North America aims to produce enough clean fuels to power 50% of its needs by 2025, CDPQ bets US$1.8bn on electricity generation plants, and ABB will contribute to Mexico's renewable energy development.
Natural Gas & Liquid Fuels. Fenosa sets its sights on dual gas stations, Mexico's crude import-export balance destabilized, and Pemex puts 20 gas stations up for sale.
Oil & Gas Upstream. Nine companies win on Mexican crude, Pemex signed off on Abkatun-A2 platform, and Round 1.4 may be a magnet for medium-size US oil companies.
Money & Power. Nacional Financiera will propel energy investments, the Finance Ministry makes a new budget cut, and Banxico increased the interest rate by 50 basis points.
Déjà vu all over again. Last week's readers were particularly interested in the Pemex and KKR agreement on a US$1.2bn sale (English), in the new head of the Pemex's trading subsidiary (English), and Pemex's migration of two deep-water fields (Spanish).
The Road to Reform
Nine companies win on Mexican crude. Nine companies receive incomes from Round 1.3 fields they won which were producing crude (Spanish). They are Canamex Energy, Consorcio Manufacturero Mexicano, Consorcio Petrolero 5M del Golfo, Diavaz, Dunas Exploración y Producción, Grupo Mareógrafo, Lifting de México, Renaissance Oil, and Strata.
Round 1.4: a big magnet also for small businesses. The deep-water Round will attract medium and small US suppliers drawn to good opportunities in these fields (Spanish). Development of the Mexican fields will start at least four years after the tender, and the price then is projected to be above US$50 per barrel.
Pemex signed off on Abkatun-A2 platform. The state-owned company has signed a US$454m contract with McDermott International Inc. for the engineering, construction, and installation of Abkatun-A2 platform (English). The platform will be installed in the Bay of Campeche, replacing and expanding the current capabilities of Ayatsil, Cantarell, and Ku-Maloob-Zaap facilities.
Fenosa sets sights on dual gas stations. In order to increase the use of natural gas to power vehicles, the Spanish company will install between six and ten dual stations jointly with Pemex (Spanish). In Mexico, there are approximately 5,000 vehicles that use natural gas, and only 17 dual stations.
Oil platforms no longer a sweet deal. Due to the low oil prices, leasing oil platforms is a tough business. Oil producing companies have limited their investment in exploration and in leasing drilling equipment (Spanish). Of the 60 platforms previously contracted by Pemex, only 22 will remain with an assigned contract.
Political Economy
The Pemex garage sale of assets continues. The state-owned company and the private equity firm First Reserve Corp. are discussing the terms of agreement for sale and leaseback of US$500m of assets (Spanish) (Spanish). Pemex is analyzing what type of assets to sell to increase its liquidity and invest in exploration and drilling projects.
North America aims to produce 50% of its energy with clean fuels by 2025. Presidents Peña Nieto and Obama and PM Trudeau pledged North America will produce 50% of its power needs with clean energy by 2025 (English) (English). The goal is a significant increase from the current collective clean power level of 37%.
CFE brought "light" to Colombia. Through an agreement with Prysmian, Mexico provided Colombia with a power cable to repair the damage caused by a fire in Guatapé, the country's biggest hydroelectric plant (Spanish). After fixing the plant two months ahead of time, the risk of a national power outage evaporated.
Pemex advisors cashed in on MXN14.4m… In 15 months, the five independent advisors to Pemex received MXN14.4m as payments for their services from November 2014 to January 2016 (Spanish). Each advisor earned a monthly fee of 41,667 pesos, and additional fees depending on their participation in the Board or specialized committees.
…and 45 retired CFE workers hit the jackpot. The state-owned company pays MXN48.6m yearly to 45 retired workers, nine union members and 36 trusted staff, who each receive a pension of over 90,000 pesos monthly (Spanish). Eighty percent of CFE's 45,686 retired workers are paid less than 25,000 pesos per month.
Market Trends
Mexico made a new budget cut after Brexit… Due to market volatility following the Brexit vote, the Finance Ministry ordered a cut in federal spending of MXN31.7bn (Spanish) (English). Most of the cuts, 91.7%, will be focused on current expenditure, and Pemex will not be included in this reduction.
…and the Brexit also pushed down oil prices. After Britain's decision to leave the European Union, oil prices fell more than 4% in international markets, and Brent slipped below the 50 dollar level (Spanish). On June 27, Brent settled at US$47.16 per barrel after falling to US$46.69, a seven week low, during the session (English).
Banxico hiked interest rate to 4.25 percent. The Banco de México increased the interest rate by 50 basis points to 4.25% in a move to support the peso and avoid an increase in inflation (English). The sharp increase surpassed all predictions which were estimated at 25 basis points, for a rate of  4% (Spanish).
Nafin will propel energy investments. Nacional Financiera is now looking to invest US$100m that would double its stake in petroleum and gas (Spanish). After creating a specialized fund in energy, Nafin has increased its exposure to the sector from 4% to 12% of its total portfolio, and plans to reach 20-25%.
CDPQ bets US$1.8bn on energy projects. The Canadian company, in association with the Mexican consortium CKD, will invest US$1.8bn infrastructure projects, specifically in electrical generation plants and electrical grids (Spanish). CDPQ will sign a confidentiality agreement with Pemex to analyze the possibility of investing in the state-owned company.
Mexico's crude import-export balance destabilized. The balance between crude exports and imports between January and May registered a negative balance of US$838m. Crude oil exports rose 11.4% in May compared to the previous month, but during the first quarter Pemex exported 42.1% less than in the same period last year (Spanish) (English).
Strategy & Operations
Etileno XXI opened with security and supply trouble. The US$5.2 bn Braskem Idesa plant opened at 60% of production capacity and faces insecurity due to theft of materials in the area and regarding  regional operating protocols for the plant (Spanish). Pemex reiterated its pledge to supply  66,000 barrels per day of ethane (Spanish).
20 Pemex gas stations on sale! The state-owned company will put up for sale 20 gas stations as part of the Program of Disposal of Pemex Real Estate (Spanish). Considered non-productive assets, the gas stations are located in Coahuila, Guerrero, Michoacán, Nuevo León Puebla, San Luis Potosí, Tamaulipas, and Veracruz.
Fears over a blockade of Salina Cruz's refinery… Access to Antonio Dovalí Jaime refinery in Salina Cruz port may be obstructed by road blocks, limiting fuel supplies to Oaxaca and Chiapas (Spanish). The refinery is the biggest in Mexico with a processing capacity of 330,000 barrels per day of crude oil.
…and the refinery suffered a power outage. As a preventive measure, Pemex shut down the catalytic unit of the Salina Cruz refinery due to a power outage on June 29 that produced a black smoke emission (Spanish) (English). The state-owned company restarted the catalytic unit in the afternoon (English).
ABB: renewable energy and better transportation technology lead the way. The Swiss company finds important opportunities in the public transportation sector and the renewable fuels segment in Mexico (Spanish) (English). A more efficient and trustworthy means of transporting energy needs to be developed, improving the high voltage of direct current created in the 50s.
Old School Social
Events in the world beyond your screen – go see and be seen!
The Mexican Energy Forum is July 12-14 in Mexico City.
The Vigésimanovena Reunión Internacional de Verano de Potencia, Aplicaciones Industriales y Exposición Industrial is July 17-23 at the Mundo Imperial Acapulco Diamante, Expo-Forum, Acapulco.
The Mexico Oil & Gas Summit is July 20-21 at the Sheraton María Isabel Hotel in Mexico City.
The Heavy Oil Latin America is August 4-6 in Mexico City.
Lateral Thinking
A sewage treatment plant powered by the sun. With an investment of MXN82.8m, Latin America's first solar powered wastewater treatment plant was inaugurated in Sonora and treats 220 liters of sewage per second,  powered by 3,900 photovoltaic cells (Spanish) (English). The 960kW system will reduce maintenance and operating costs by 70%.
Quote of the Week
"La vida es hermosa. Y es dura también, las dos cosas. Uno tiene que manejar eso."
"Life is beautiful. And harsh too, both. One has to learn to manage that."
Rufino Tamayo (1899-1991), Mexican painter of Zapotec heritage
We hope you have a productive week. Please send any news, comments, or ideas to power up your home to MexicoWeekly@energynarrative.com.
Please let others know about The Weekly Brief: Mexico – your friends and colleagues can sign up for a free trial here.